Volunteer Leaders
Contents
Dean's Advisory Board
College of Public Health Alumni Society
HSMP Alumni Society
Dean's Advisory Board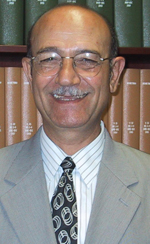 Abdelmonem Afifi
Abdelmonem Afifi is a professor of biostatistics and dean emeritus at the UCLA School of Public Health. Since 1965, he has been pursuing an active career of teaching and research in the academic world. In addition to being an author of 2 widely used books and serving as principal investigator on numerous studies, Afifi has served as advisor to various universities in the U.S. as well as Germany, Indonesia and Egypt.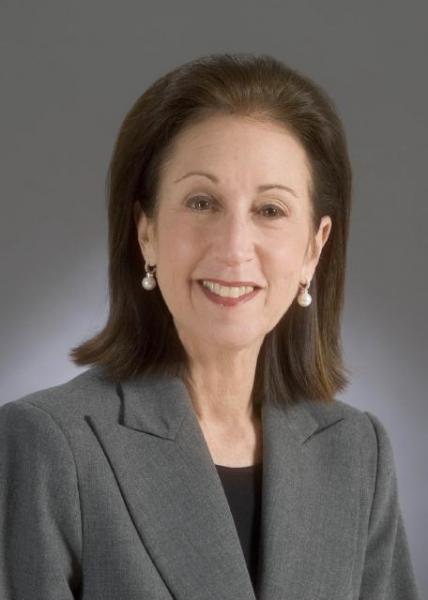 Barbara Brandt
Barbara Brandt is the founder and president of Barbara K. Brandt Inc. Philanthropic Consulting Services. She has spent her entire career in philanthropy over a span of more than 25 years. She worked at The Ohio State University and several distinguished organizations in Columbus before starting her own company approximately 19 years ago. She believes public health is just what it implies; the advancement of good health and safety of the general public. Her interest was heightened when she worked with the American Dietetic Association and was introduced to childhood obesity and the impact it has long term.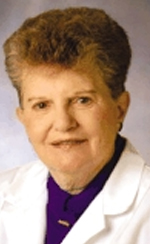 Antoinette Eaton
Toni Eaton is currently corporate director of governmental affairs for Nationwide Children's Hospital and is a professor of pediatrics (emeritus) at The Ohio State University. Eaton has a life-long commitment to improving the well-being of children and their families. She served as chief of the Division of Maternal and Child Health in the Ohio Department of Health from 1974 to 1980. As the first woman president of the American Academy of Pediatrics, Eaton has worked to improve the health status of children and youth as well as increase the stature of women pediatricians nationally.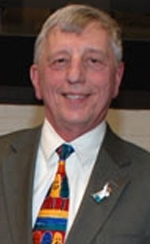 Reed Fraley
Reed Fraley is currently senior vice president for the Ohio Hospital Association. Fraley works to enhance OHA's relationships with the 14 largest health systems throughout Ohio and develop programming for hospital trustees. Prior to joining the OHA staff in 2004, Reed retired as CEO of The Ohio State University (OSU) Health System and vice president for health services. During Fraley's tenure, the Health System was consistently recognized in U.S. News & World Report's Best Hospitals, Solucient's Top 100 Hospitals, and Modern Healthcare's Most Wired Hospitals. Reed earned his master of science in health services administration at Ohio State and his bachelor of science in engineering from the U.S. Military Academy at West Point, NY.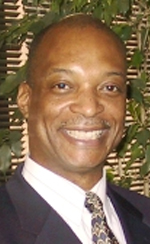 Jacob A. Gayle
Jacob A. Gayle has served as the deputy vice president of the Ford Foundation since 2005, focusing on the foundation's Global HIV/AIDS Initiative. He also maintains adjunct associate professor status at the Emory University Rollins School of Public Health. Gayle received his MS in preventive medicine at The Ohio State University. Prior to his work with the Ford Foundation, Gayle worked for 16 years at the Centers for Disease Control and Prevention. At CDC, he worked on matters pertaining to United States racial and ethnic minority populations and for HIV-related social/behavioral interventions and completed international assignments related to HIV/AIDS as a senior public health officer in global health. A 1979 alumnus of Oberlin College, Gayle earned his MS, an MA in health education/community health and a PhD in community/international health from Ohio State.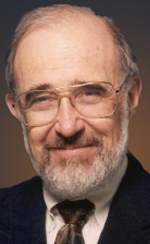 Bernard Goldstein
Bernard Goldstein is a professor of environmental and occupational health and former dean of the Graduate School of Public Health at University of Pittsburgh. He loves public health because of the incredible altruism and optimism of public health students and professionals. It is the best antidote to otherwise being depressed about the state of the world.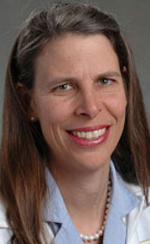 Teresa Long
Teresa Long was appointed city health commissioner in 2002 by Mayor Michael B. Coleman and the Columbus Board of Health. Prior to this appointment, she served as medical director and assistant health commissioner for Columbus Public Health from 1986 until 2002. As commissioner, Long is responsible for assuring adequate public health protection for the residents of Columbus and oversees all operations of Columbus Public Health. Prior to coming to Columbus, Long served on the front lines of the emerging AIDS epidemic as a physician specialist with the San Francisco Department of Public Health. Prior to that she conducted her preventive medicine residency with the California Department of Health Services where she developed perinatal AIDS guidelines in addition to other duties.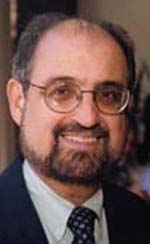 Lou Rowitz
Lou Rowitz is a professor in community health sciences at the University of Illinois at Chicago School of Public Health. His research interests are leadership in public health, public health systems research and public health practice.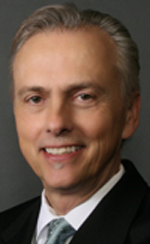 Douglas Weed
Dr. Douglas L. Weed is a physician epidemiologist with 25 years of experience in epidemiological research and research training.  He is the founder and managing member of DLW Consulting Services, LLC, a company that specializes in providing expert advice and guidance on problems at the interface of science, law, commerce, and public policy.
College of Public Health Alumni Society Board Members
President-Elect - Melissa Mathis '08
Melissa graduated from the College of Public Health in 2008 with an MPH in health behavior and health promotion.  She currently works for the Ohio Department of Health and is excited to get back involved with the college as a CPHAS board member.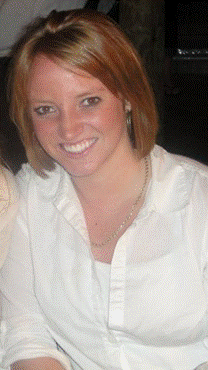 President-Elect-Jackie Hicks
Jackie Hicks recently graduated from the College of Public Health in August with a MPH in the Program for Experienced Professionals.  She is a Health Promotion Consultant for the Ohio Child Care Resource and Referral Association funded by the Ohio Department of Health. There, she educates child care employees on child health behaviors increase quality of care. Jackie is interested in decreasing risk of chronic diseases through increasing health of communities and eliminating health disparities. She is from Cincinnati, Ohio and currently resides in Columbus, Ohio.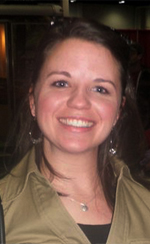 Past President - Erica Fletcher
Erica Fletcher graduated from The College of Public Health in 2010 with and MPH in Epidemiology and recently returned to pursue her PhD. She is a Research Associate for the Center for Injury Research and Policy within the Research Institute at Nationwide Children's Hospital in Columbus, OH. Erica is originally from Northeast Texas, and has lived in Columbus since 2007. Erica enjoys nature photography, running, and spending time with her family.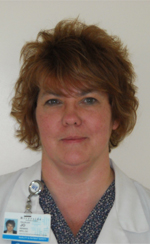 Treasurer - Jo Henman '06
Jo Henman is the Infection Prevention Program Supervisor for Riverside Methodist Hospital and Infection Prevention Practioner at Madison County Hospital in London, Ohio. Jo is certified in infection control and sits on the test committee for the International Certification Board for Infection Control. She finds public health so interesting because of the wide diversity of interests and roles it encompasses. Jo is particularly interested in partnerships between community public health services and health care providers with the goal of preventing healthcare acquired infections. She is honored to support the Alumni Society in their efforts to support students and promote all of the potential facets of the profession of public health.
Secretary - Ebony Merritt
Ebony Merritt graduated from The College of Public Health in 2012, with a MPH in Veterinary Public Health & Epidemiology. She has worked for the past two years in the environmental health division at Columbus Public Health. Originally from East Cleveland, Ohio, Ebony now resides in Westerville, Ohio. She is excited to be involved with the alumni society as a recent graduate and looking forward to meeting other alumni and current students.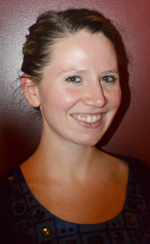 At-large Representative - Sarah Krygowski '08
Sarah Krygowski graduated with her Master of Public Health in Health Behavior and Health Promotion in 2008. She later became certified in Public Health, a Certified Health Education Specialist, and a Child Passenger Safety Technician. She currently works at Nationwide Children's Hospital in the Center for Injury Research and Policy, where she is the project coordinator for a safe play study. Sarah entered the field of public health because she wanted to help people live healthier lives. Sarah is from Youngstown, Ohio and enjoys reading, shopping and spending time with family and friends.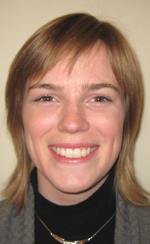 At-large representative- Katie McKinney '09
Katie Lewis graduated from The College of Public Health in 2009, with a MPH in Environmental Health Science. She currently works in healthcare staffing for ShiftWise, based out of Portland, Oregon. She is a Emergency Services American Red Cross Volunteer and enjoys volunteering at with the Central Ohio Alzheimer's Association. Originally from Cincinnati, Ohio, Katie now lives in Grandview, Ohio. Katie enjoys serving on the CPH Alumni Board, because "it keeps me connected to all the fun events and on Campus!"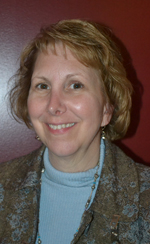 At-large Representative - Nancie Bechtel '06
Nancie Bechtel received an MPH from The Ohio State University College of Public Health in 2006, and a BS in nursing from Ohio State's College of Nursing in 1982. Her academic advisor in the College of Public Health was Mac Crawford. Bechtel served as the executive director of the Central Ohio Trauma System (COTS), where she worked for 12 years. She currently works at the Columbus Board of Health as the assistant health commissioner and chief nursing officer for the City of Columbus.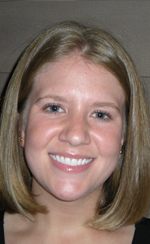 At-large Representative - Brandy Reeves '07
Brandy Reeves graduated with her MPH in Health Behavior Health Promotion in 2007.  She completed her undergraduate degree in Communications from Miami University and recently completed another master's degree in Higher Education-Student Affairs from the University of Kentucky.  Currently, Brandy is the Director of Student Affairs for the College of Public Health at UK.  This allows her to combine her love of public health with her interest in working with college students.  When she's not working, you can find Brandy cheering on the Buckeyes and doing ballroom dancing.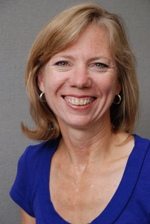 At-large Representative - Carol Smathers '09
Carol Smathers joined the College of Public Health as both a student and a staff member in the summer of 2007. Following her work in OSU Extension developing and managing youth development programs for underserved populations, Carol sought to gain more knowledge and skills that would enable her to effectively work on broader population health concerns. Shortly after being accepted into the college's MPH Program for Experienced Professionals, she was hired as the manager for the college's Center for Health Outcomes, Policy and Evaluation Studies (HOPES). Carol completed her degree in June 2009.  She now serves as program manager for the college's Prevention Research Center, where she coordinates a survey research project among parents of preschoolers in the south side of Columbus.  She is intrigued and humbled by the public health work of all our alumni and excited about the networking and other opportunities that we have as graduates of the College of Public Health.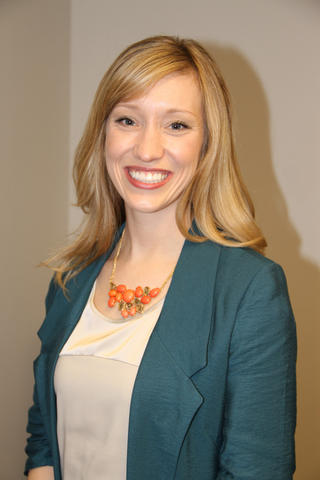 At-large Representative - Kristin Roberts '08
Kristin Roberts graduated with her Master in Public Health in 2008 after completing her Bachelor of Science in Biological Sciences at Ohio University and Master of Science from Miami University. She is currently a Senior Research Associate in the Center for Injury Research and Policy (CIRP) of The Research Institute at Nationwide Children's Hospital. Her research focuses on child safety, home safety and behavior modification. Kristin is originally from Fremont, Ohio and enjoys spending time with her family and friends. She is excited to have the opportunity to be involved with the alumni society and support their efforts to continue to promote public health.
At-large representative-Jill Alge '08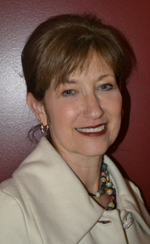 Faculty Advisor - Randi Love
Randi Love has served as faculty advisor for the Alumni Society for the past several years. She is a Clinical Associate Professor in the Division of Health Behavior and Health Promotion and director of the Program for Experienced Professionals as well as adjunct in the College of Social Work. She teaches master's students in HBHP and PEP as well as undergrads. She is on several boards including Columbus AIDS Task Force, Amethyst, Inc. and Win Win Academy, and is involved in the United Way of Franklin County as a grant reviewer and committee member. Randi has been with the college since 1997 and has worked in public health for more than 25 years.
Health Services Management and Policy Alumni Society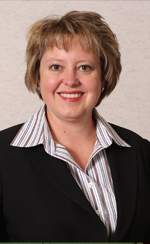 President - Elizabeth Seely '90
Elizabeth Seely is the Executive Director and Chief Executive Officer of University Hospital East.  She is a recipient of the Distinguished Alumnus Award from the OSU Graduate Program in Health Services Management and Policy Alumni Society and was profiled in the 2011 edition of the Columbus Women's Book.   She is an active member of WELD, the United Way Women's Leadership Council, and YPO (Young Presidents Organization).  Outside of work she enjoys leading her daughters' Cadette and Senior Girl Scout troops, singing in her church's contemporary worship band, and training for Pelotonia, a grassroots bicycle event to raise funds for cancer research..
President-Elect-Rick Goins '93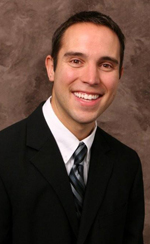 Past President - Jamie Cleverley '04
Jamie Cleverley is a principal for Cleverley + Associates. He has grown up in Columbus and has been a Buckeye since birth. He received his undergraduate and graduate degrees from Ohio State and even spent a few years being Brutus Buckeye! He enjoys being in healthcare because he feels it adds value to the community and enhances quality of life.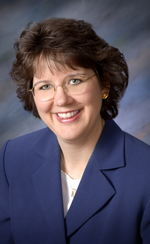 Secretary - Kelly Scheiderer '95
Kelly Scheiderer has been an active member of the HSMP Alumni Society for more than fifteen years including most years on the executive committee and serving on almost every committee.  Although she's really not that old, she often serves as Alumni Society historian!  Kelly received both her undergraduate and graduate degrees from The Ohio State University.  She is definitely a buckeye as she has worked at OSU for more than 25 years.  Kelly is currently the Administrative Director, Heart and Vascular Center at The Ohio State University Wexner Medical Center.  She also serves on the Boards of Directors for Delta Dental of Michigan and Renaissance Health Services Corporation.
Treasurer - Jim Schaum '79

Class Chair Representative - Aaron Fields '10
Aaron is the Business Manager of Pediatric Neurology at Nationwide Children's Hospital.  He has been actively involved in the HSMP Alumni society for the past three years.  Most recently he was the chair of the 2013 Management Institute on Innovation in Healthcare.  He is the 2012 recipient of the HSMP Young Alumni Service Award for his work on the Job and Fellowship Prep Committee which is a group of alumni that help MHA students with the job a fellowship search, application, and interview process.  Aaron truly values being part of the team environment in healthcare and is focused on empowering others to help them succeed.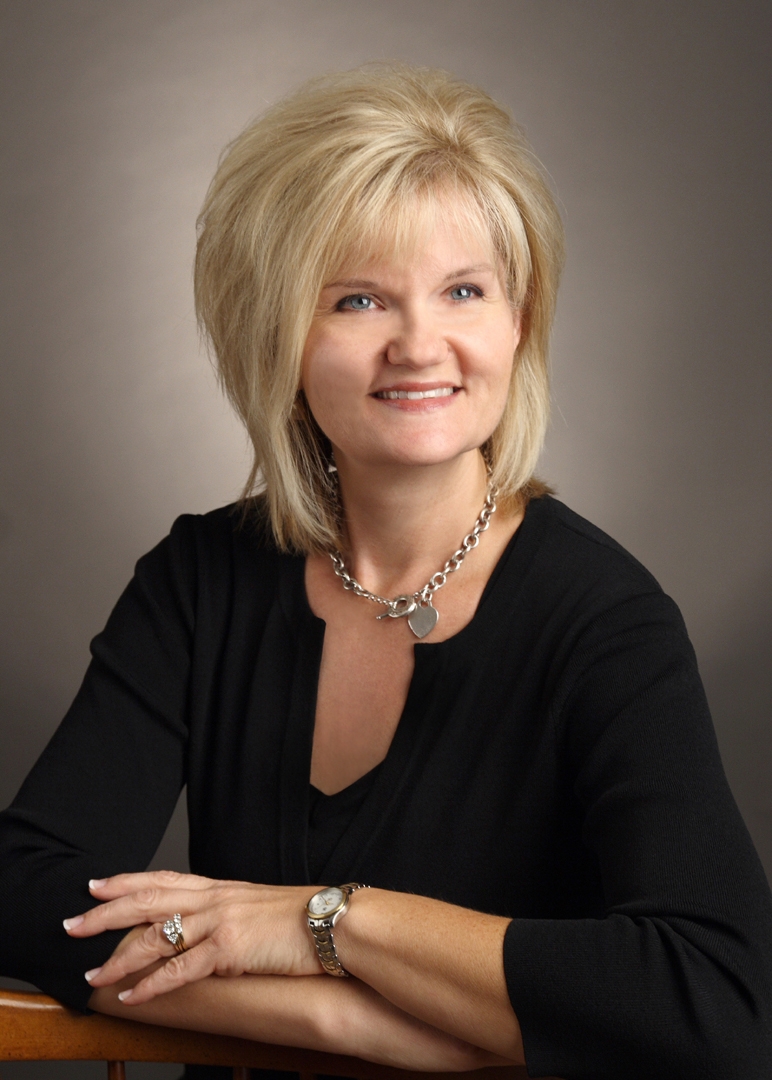 At-Large Representative - Catherine Baumgardner '86

At-large Representative - Elizabeth Early '99
At-large Representative - Dick Hanson '80

At-large Representative - Duane Reynolds '04