From Our Chair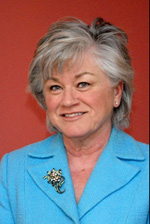 This is an exciting time in Epidemiology! Epidemiology is the cornerstone of public health and certainly that is true at Ohio State University.
We are pleased to welcome our new dean, William J. Martin II, M.D. In addition, Epidemiology faculty members are actively updating courses, greeting high quality undergraduate and graduate students and conducting funded research projects. At present, we have active research programs in:
Cancer epidemiology
Epidemiologic methods
Nutritional epidemiology
Reproductive and perinatal epidemiology
Infectious disease epidemiology
Injury epidemiology
Tobacco control
Our faculty and students are involved in observational studies, particularly etiological investigations designed to identify causes of disease, and in intervention studies designed to reduce the risk of disease. Over the past several years, we have added new courses in molecular epidemiology, reproductive and peri-natal epidemiology, epidemiology of obesity and nutritional epidemiology. We have also updated many other courses. In addition, we added new doctoral seminars in teaching, research and grantsmanship to prepare our students for a variety of career opportunities after graduation. We will have nine full-time faculty members in 2013-14, five joint faculty members, and more than 20 courtesy faculty members. New to our division this academic year are two infectious disease epidemiologists and one cardiovascular epidemiologist.
I invite you to visit our division website often so that you can stay up to date with the latest events and accomplishments in the division!
Mary Ellen Wewers, Interim Chair
Division of Epidemiology