From Our Chair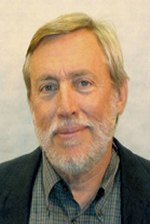 The health services management and policy division (HSMP) of The Ohio State University College of Public Health enters the 2012-2013 academic year in a very strong position. We moved into our new home in Cunz Hall a year ago, and we have smoothly transitioned to semesters. As in past years, virtually all of our recent graduates have been successful in securing excellent job and fellowship placements in leading institutions across the nation.
This fall we welcome our new entering class of MHA, MPH, and PhD students. Our recruiting efforts this year in all three of our academic programs were very successful. 
The strength of our program stems from its faculty, and its commitment to high-quality education. All of our faculty continue to enjoy great success in the areas of research and grant funding, as well as in classroom teaching.  This kind of performance helps establish our scholarly reputation nationally and provides a strong financial foundation for continued growth.  A variety of HSMP students have had the opportunity to participate with faculty on their research projects.
We plan to continue growing during this coming year. The HSMP division has recently launched a new faculty recruitment campaign. We have posted position announcements in major journals and we are already getting a good response.
As indicated by all the information provided above, this is a tremendously exciting time for the HSMP division. We are growing steadily in building one of the nation's premier faculties, expanding our academic programs, strengthening our research and funding profile, recruiting top-tier students, and raising the overall bar of excellence within the division.
Sincerely,
Thomas Wickizer, PhD