2013 Faculty
Alan Acock, PhD
Course: Structural Equation Modeling for Public Health Practitioners
Alan Acock is a sociologist and a University Distinguished Professor in the School of Social and Behavioral health Sciences at Oregon State University. He was also recognized as the Alumni Distinguish Professor based on his work with students. He has a new book, Discovering Structural Equation Modeling Using Stata, that will be covered in the course. He has published more than 130 articles in leading journals across the social and behavioral sciences including Structural Equation Modeling, American Journal of Public Health, American Sociological Review, Psychological Bulletin, Multivariate Behavioral Research, Journal of Gerontology, Journal of Adolescents, Journal of Marriage and Family, Social Forces, Prevention Science, and American Journal of Preventive Medicine, and many other.
---
Don Anderson, MA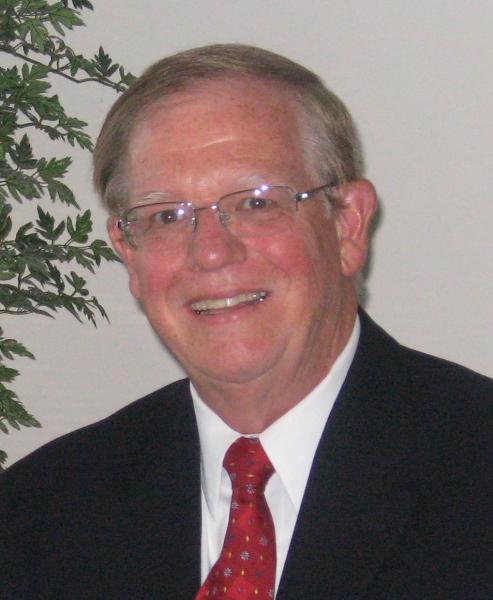 Course: Leveraging Public Health Policy to Improve Lives
Don Anderson has over 37 years' experience leading and advising complex organizations.  He has been responsible for developing and implementing high level public policy in the fields of health care, social services, natural resources and the environment.  He has also advocated for policy positions, many involving technical matters, at all levels of government.As Director of the Ohio Department of Natural Resources, a large cabinet-level agency, Anderson led that agency to adopt its first comprehensive strategic plan which integrated resource use across its many diverse divisions and which defined the policy direction the agency would take for a four year period.Recently, Anderson has been helping the Ohio Department of Mental Health develop the policy framework to integrate mental health services with physical health with a goal of improving health outcomes for Ohioans with mental illnesses.Anderson holds a Master of Arts in Public Administration degree from the OSU John Glenn School of Public Affairs.
---
 Rebecca Andridge, PhD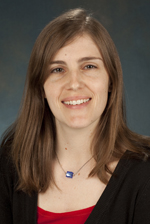 Course: Basic Biostatistics
Dr. Andridge is an Assistant Professor of Biostatistics at the College of Public Health at The Ohio State University. She has taught introductory biostatistics at OSU for the past four years, and was the recipient of the College of Public Health Award for Excellence in Teaching in 2011. Prior to coming to OSU, Rebecca completed her PhD in Biostatistics at the University of Michigan where she also taught a course on the use of statistical software. Her research interests include developing and evaluating statistical methods for handling missing data, and analysis of group randomized trials. Current collaborations include research projects with investigators in the fields of psychology, developmental disabilities, immunology, and cancer survivorship.
---
 Jack Barnette, PhD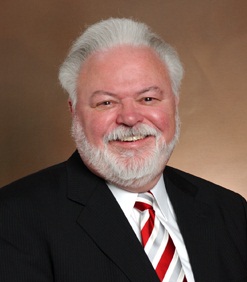 Course:Public Health Data Collection and Analysis
Dr. Barnette holds a Ph.D. in Educational Research and Development from The Ohio State University (1972).  He is currently Professor of Biostatistics and Informatics at the Colorado School of Public Health.  He served as an American Public Health Association (APHA) Statistics Council Member.  He was awarded the 2009 APHA Statistics Section Award for Contributions to Academe.  He chaired the ASPH biostatistics competency workgroup, is past co-chair of the ASPH Biostatistics/Epidemiology Council. He has more than 40 years of experience in teaching, advising, and applying research, evaluation, and statistical methods in education and public health.  His research has focused on experimental design, including planned and post hoc follow-up methods and application of effect size indices and measures of association and psychometric properties of survey data.  He is a member of the ASPH/Pfizer Public Health Academy of Distinguished Teachers.
---
 Harvey Checkoway, PhD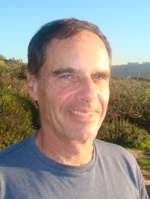 Course: Environmental Epidemiology
Harvey Checkoway, PhD is a Professor at the University of Washington School of Public Health. He holds joint appointments in the Departments of Environmental and Occupational Health Sciences (primary) and Epidemiology. His teaching and research are  focused on epidemiologic investigations of environmental determinants of chronic diseases, especially cancer and neurodegenerative disorders. Dr. Checkoway is trained as an epidemiologist, and has over 30 years' experience as a faculty member at the University of North Carolina and the University of Washington. During that time, he has taught many courses in occupational and environmental epidemiology. Since 1998, he has been director of the University of Washington Superfund Research Program, which is a multi-disciplinary program project, funded by the National Institute of Environmental Health Sciences, investigating adverse effects to humans and the environment resulting from chemicals at Superfund hazardous waste sites. Ongoing research under his direction includes epidemiologic studies of cancer and parkinsonism among Shanghai women textile workers, and parkinsonism among welders exposed to manganese.
---
 John Draper, PhD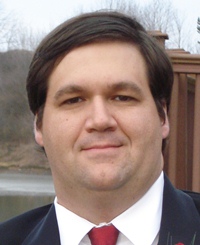 Course: Overview of Analytic Tools in Public Health
Dr. John Draper is a recent PhD graduate of the Department of Statistics at The Ohio State University with an Interdisciplinary Specialization in Biomedical Imaging.  His research was focused on improving linear discriminant analysis methods in the realm of face recognition for both accuracy and speed.  John has taught a variety of courses in statistical techniques in across a wide variety of disciplines (mathematics, statistics, business, public health, etc.).  In the Department of Public Health, he has taught the core statistical courses for MPH and PEP programs focused on data analysis, probability, and testing procedures as well as classes focused on research methods in medical study  (regression, ANOVA, etc.).  John is an alumnus of TBDBITL (OSU Marching Band) and remains an active member of the OSU Basketball Pep Band.
---
 Jennifer Hebert Beirne, PHD, MPH

Course: Methods in Applied Qualitative Research
Dr. Hebert-Beirne is a Clinical Assistant Professor at University of Illinois at Chicago School of Public Health in the Division of Community Health Sciences.  Jennifer teaches core courses for the Masters in Public Health program with a focus on qualitative and mixed methods research and assessment, and Community-based Participatory Research. Her research interests include community health, adolescent and women's health and community-based approaches to improve health equity and social justice for low income and disenfranchised populations. Jennifer's research and practice-interests are informed by nearly 10 years as a public health practitioner for the Chicago Department of Public Health and leadership roles at local non-profit organizations for health equity and health promotion including Women's Health Foundation.
---
 Paul Hebert, PhD
Course:Methods in Comparative Effectiveness Research
Paul L. Hebert, PhD is a Research Associate Professor in the Department of Health Services at the University of Washington School of Public Health, and an Investigator in the VA Puget Sound Healthcare System Northwest Center for Outcome Research in Older Adults.  He earned his PhD in Health Services Research in 2001 from the University of Minnesota, where he concentrated on research methods and health economics.  Dr. Hebert teaches Advanced Health Services Research Methods in the PhD program in Health Services at University of Washington, and teaches comparative effectiveness research using Medicare data for the Centers for Medicare and Medicaid Services.  As an Investigator at the VA, Hebert's research is focused on comparative effectiveness and cost effectiveness research in kidney and cardiovascular diseases.
---
 David Hosmer, PHD

Course: Applied Survival Analysis
Dr. Hosmer is professor emeritus of biostatistics at the University of Massachusetts and is a fellow of the American Statistical Association. He is the co-author (with Stanley Lemeshow) of Applied Logistic Regression and the text (with Stanley Lemeshow and Susanne May) for the course Applied Survival Analysis: Regression Modeling of Time to Event Data. Dr. Hosmer has taught short courses on logistic regression and survival analysis in the United States, Europe, and Australia.
---
  Douglas Klaucke, MD

Course: Field Epidemiology and Introduction to EpiInfo
Dr. Klaucke is a medical epidemiologist who spent 29 years in the U.S. Public Health Service.  He worked for 3 years in the Indian Health Service as a general medical and quality assurance officer;  this was followed by 26 years with the Centers for Disease Control and Prevention (CDC), first as an Epidemic Intelligence Service officer, then as a career officer.  During his time with CDC he was the director of the Global EIS Program which supported the implementation of Field Epidemiology Training Programs (FETPs) internationally, and served as the resident advisor for new training programs in Indonesia and the World Health Organization.  In the late 1980's he coordinated the development and implementation of the National Electronic Telecommunications System for Surveillance (NETSS), and was the principle author of the first edition of the CDC Guidelines for Evaluating Surveillance Systems.   In the late 1990's he served for 4 years in Kenya as the coordinator for polio eradication in eastern Africa, and for the last 5 years he has been a consultant supporting the planning and implementation of FETPs in Kenya, Tanzania and Turkey.   In many of these positions he has had the opportunity to both practice, and teach, field epidemiology.
---
 Stanley Lemeshow, PHD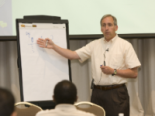 Course: Applied Logistic Regression
Stanley Lemeshow is the dean of the College of Public Health at The Ohio State University. He was appointed as the first permanent dean in 2003, when the then-School of Public Health separated from the College of Medicine. He holds a joint appointment as a professor of biostatistics in the College of Public Health and in the Department of Statistics and was the founding director of the Center for Biostatistics. Dean Lemeshow is a fellow of the American Association for the Advancement of Science and a fellow of the American Statistical Association. He has received the Statistics Section Award of the American Public Health Association and delivered the Lowell Reed Lecture at the 2008 APHA Annual Meeting. Dean Lemeshow is on the faculty of the Erasmus Summer Program held each August in The Netherlands and a visiting professor at the University of Bordeaux School of Public Health in France. He has taught more than 100 short courses in the United States, Europe, and Australia. He earned his PhD at the University of California, his Master of Science in Public Health at the University of North Carolina, and his bachelor's degree at City College of New York.
---
 Michael Oakes, PhD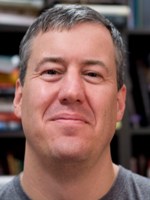 Course: Social Epidemiology
Michael Oakes is an Associate Professor in the Division of Epidemiology & Community Health and co-Director of the University of Minnesota's US Census Research Data Center. He is an active researcher and frequent principal investigator on a wide variety of NIH, NSF, and RWJF funded studies addressing a vast array of methodological, health, social, and ethical topics. Dr. Oakes has authored over 85 papers exploring problems at the intersection of social and health sciences. His first book entitled Methods in Social Epidemiology was released in 2006; the second edition is now being completed. Dr. Oakes teaches several doctoral-level courses, including "Design and Analysis of Group Randomized Trials;" "Advanced Epidemiologic Methods;" and "Social Epidemiology."  Among other honors, he was named a McKnight Presidential Fellow and recently won both his school's highest teaching honors. Dr. Oakes is Associate Editor of Health & Place; on the editorial board of the Journal of Causal Inference.
---
 Leanne Puglielli, PHD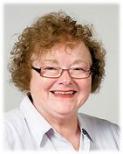 Course: Strategic Planning and Implementation in Public Health
Dr. Leanne Puglielli owns a management consulting company called DemoSoph Enterprises.  DemoSoph is Greek for "people wisdom," which is Dr. Puglielli's primary focus as she consults with organizations on strategy development, performance management, and organizational development issues.  Her clients are primarily public and not for profit sector clients and have included the Episcopal Diocese of Milwaukee, Wisconsin, Ohio Department of Health, Ohio State University's Office of Business and Finance, Delaware County, Ohio EPA, Ohio Bureau of Worker's Compensation, Ohio Deputy Registrar Association, Stark County, Ohio, and various leadership development programs including the Appalachian Leadership Academy and the Community Action Leadership Academy.   She served as curriculum chair of the design team that created the Ohio Certified Public Management Progam.Dr. Puglielli worked extensively with the John Glenn School of Public Affairs at The Ohio State University to design and teach numerous management and leadership seminars.   Her seminars on various aspects of High Performing Organizations were part of the John Glenn Institute's Management Advancement for the Public Service (or "MAPS") training series and the Ohio Certified Public Manager program. Dr. Puglielli served in the capacity of Executive in Residence at the School of Management at Capital University where she taught Business Policy and Strategy and Tactical Management in the Executive MBA program.Dr. Puglielli is currently retired and living in Madison, Wisconsin where she works as an adjunct professor in the School of Business at Edgewood College and is actively engaged in leadership positions for the Episcopal Diocese of Milwaukee.She has a BA from Grinnell College and a MA from Smith College.  She earned her Ph.D. in Public Organizational Theory and Professional Development from Ohio State University.