Message from the Director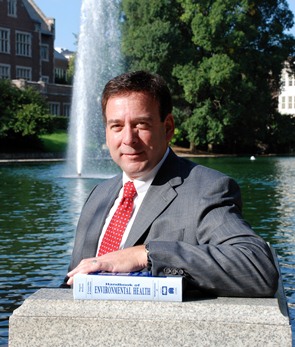 Thank you for your interest in the OSU College of Public Health's Summer Program in Epidemiology, Biostatistics and Applied Public Health Practice. The program, administered by the College of Public Health, Center for Public Health Practice, has been in existance for 14 consecutive years. As Ohio's first and only accredited college of public health we strive to offer the highest quality courses, research and service.  The Summer Program is one example by which we hope to provide accessible, high quality applied education and training for public health professionals and students. In addition the Summer Program offers opportunities for those in other professions or disciplines who have reason to develop skills around public health topics. We welcome all who have an interest in using public health education to further their professional development.
The program takes place in Cunz Hall, the home of the College of Public Health and OSU's first LEED certified building. Thank you for your interest in this great university.
Michael S. Bisesi, PhD
Senior Associate Dean, Academic Affairs
Director, Center for Public Health Practice
Assoc. Professor, Environmental Health Sciences