Summer Program
 
View the course schedule for complete course descriptions.
---
Weekday courses - July 8-12, 2013
Weekend courses - July 13 & 14, 2013
The Ohio State University campus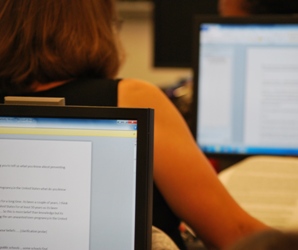 Testimonials from 2012 participants

 "Excellent course! Instructor was well-organized and moved at a very good pace. It was helpful to have the instructor walk us through the exercises first.  Step-by-step notes were a great resource as well."

"THANK YOU for bringing this course to the summer program. It is an excellent compliment to the other public health practice courses.  Bring itback every year!"

"Course was very interactive, also information was timely, relevant and conducive to discussion."