Summer Program
Just Announced!
The 2014 Summer Program in Population Health

June 16 - 22, 2014 ~ Columbus, Ohio
presented by the College of Public Health at The Ohio State University
The program will consist of both week-long and weekend courses.
Course schedule and registration will be made available in January, 2014. If you wish to receive program updates via email send a message to practice@cph.osu.edu to be added to the email distribution list. Check back frequently for program information.
---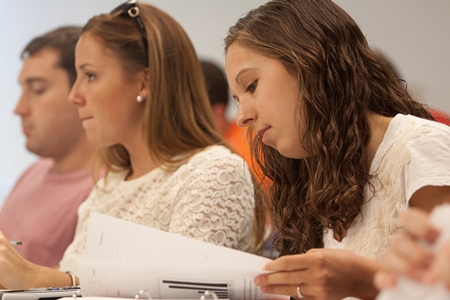 Testimonials from 2013 participants

 "I have taken at least one class every week since 2004 and this has been the very best week at OSU that I have had!! Thank you!."

"This was one of the best summer courses (Qualtative Research) I've taken--a great blend of theory and practice, lots of time to ask questions and apply what we learned. The professor was approachable and friendly, and clearly very knowledgeable!!"

"Dr. Klaucke was an excellent teacher for this course. He did a great job at drawing students into class discussion and brought a wealth of experience in public health to the course. I really enjoyed the course and I'm very glad I had the opportunity to take it!."