The Ohio State University College of Public Health is committed to ensuring an environment where all are welcomed and respected.
The College of Public Health Diversity and Inclusion Committee creates awareness about issues of diversity and health that are socially constructed. Members of this committee actively support the college's efforts to create a public health workforce that reflects the diversity in our world, is culturally competent and prepared to address health disparities and makes meaningful contributions to public health.  We create safe spaces and serve as a channel to have difficult and meaningful conversations about issues of diversity and inclusion. Our commitment to diversity and inclusion is reflected in our work, our classrooms and our actions. Our faculty, staff and students are models of this commitment across the university, the community and to our fellow public health institutions and prospective employers.
It is an honor and privilege to serve on the Diversity and Inclusion Committee and it's also quite comforting to know that we serve as a resource for ideas towards the implementation of policies that will serve the greater good in our college as well as at the university level.

--Darryl Hood, PhD, Associate Professor
Environmental Health Sciences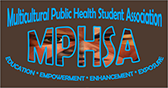 MPHSA aims to assist public health and health administration students to become culturally competent through a multitude of educational and empowering activities that lead to the overall enhancement of each student's public health knowledge and practice. Visit their website to learn more.
Diversity and Inclusion Committee
Vision: We are models of diversity for all we encounter
The mission of the Diversity and Inclusion Committee is to create awareness of and response to issues of diversity and inclusion through education and experience
The committee promotes activities that help to enhance awareness of all forms of diversity within and around the college. Diversity and Inclusion Committee members include College of Public Health faculty, staff and students. Click here for additional details and a list of committee members.
Diversity in Health Sciences, The Ohio State University
Ohio State believes in the power of a diverse community to drive high quality patient outcomes.  To read more about Ohio State's commitment to diversity through all seven of our health science colleges, click on our Diversity in Health Sciences Recruitment Flipbook.