This blog post was written by Rachelle Barr.
When I received the call that I had been selected as an Administrative Intern at the University of Colorado Hospital, I couldn't help myself from jumping and yelping like a child. I couldn't wait to spend my summer working at a hospital over 1,000 miles away in Denver, Colorado as it was an opportunity to explore health care environments outside of Ohio for the first time!
UCH's internship program is very structured and consists of ten students from MHA programs all around the country. While every intern works in different areas of the hospital, I am working in the Quality Department with the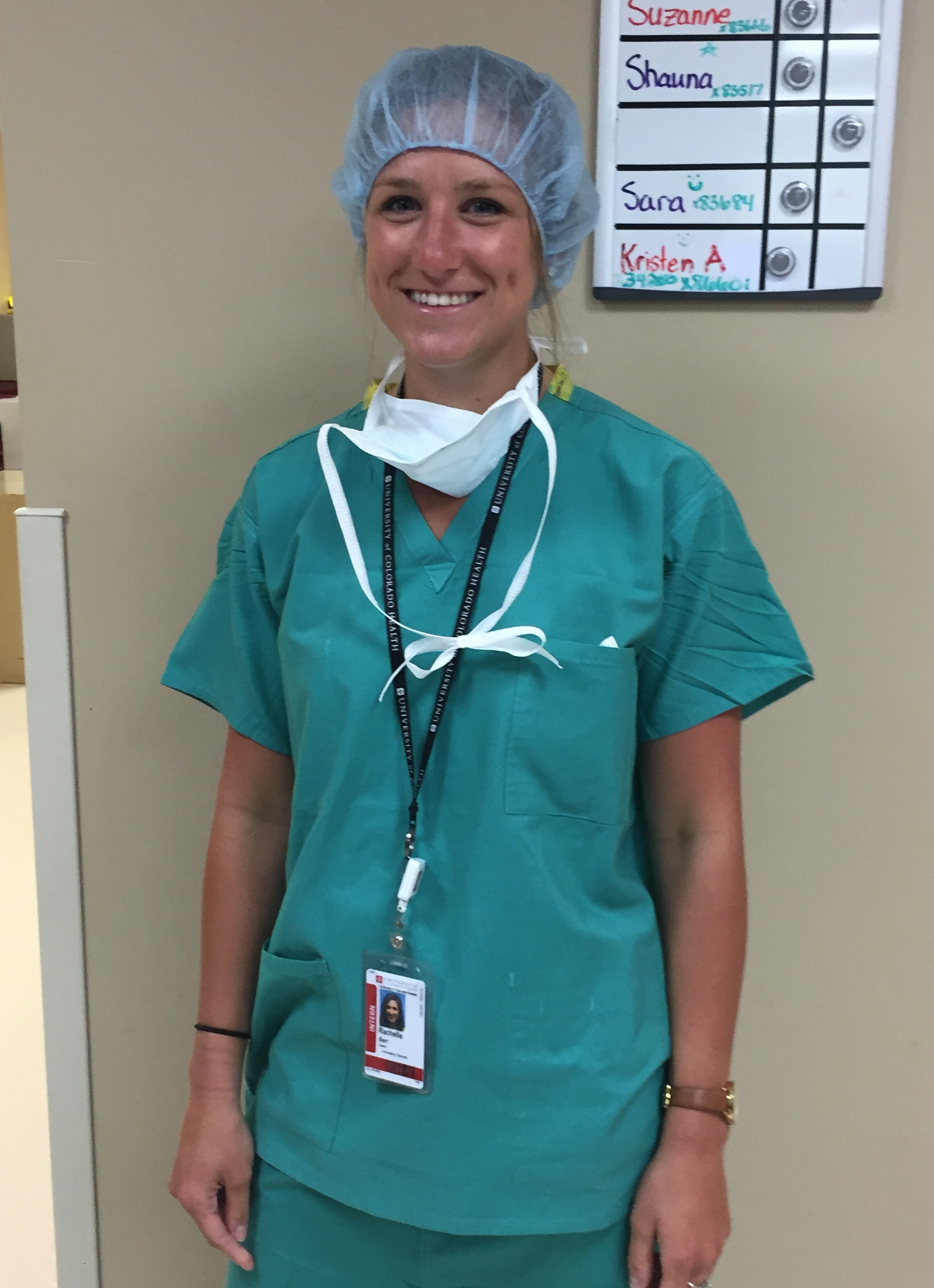 Chief Quality Officer and the Director of the Hospital Medicine Group. Other experiences provided by the internship program include cardiology, oncology, nursing, ambulatory services and so on. The diverse placements have been valuable learning environment for us to learn about what projects we are individually working on and to understand the comprehensive UC Health System. Beyond our practical experiences, we also develop through weekly lunch and learns with various leaders in the hospital. These have been beneficial  for me to learn a  holistic  approach to hospital  administration  and expose me to facets I wouldn't necessarily have sought out myself.  The hospital also chooses two fellows from our group, so the pressure is on!
Coming into this program I brought a strong value of social justice and equitable practices to health. I knew I was in the right place the first time I met my preceptor because he wanted me to tell him what was wrong with health care today and how to fix it.  Big questions, but ones that I love!!! I knew that I was going to be able to harness my passion for creating change and add value to a field I really enjoy.
On a lighter note, I also knew this experience was going to be great because my preceptor was able to identify my MBTI personality type by the end of our discussion (is it that obvious?).
We talked about what I hoped to get out of this experience and discussed the project I would be working on. My project is two pronged: 1) Measure patient harm and 2) Create a method to automatically measure this rate monthly. We met on Tuesday. He wanted me to present to him about patient harm by Friday. Ready. Set. Go.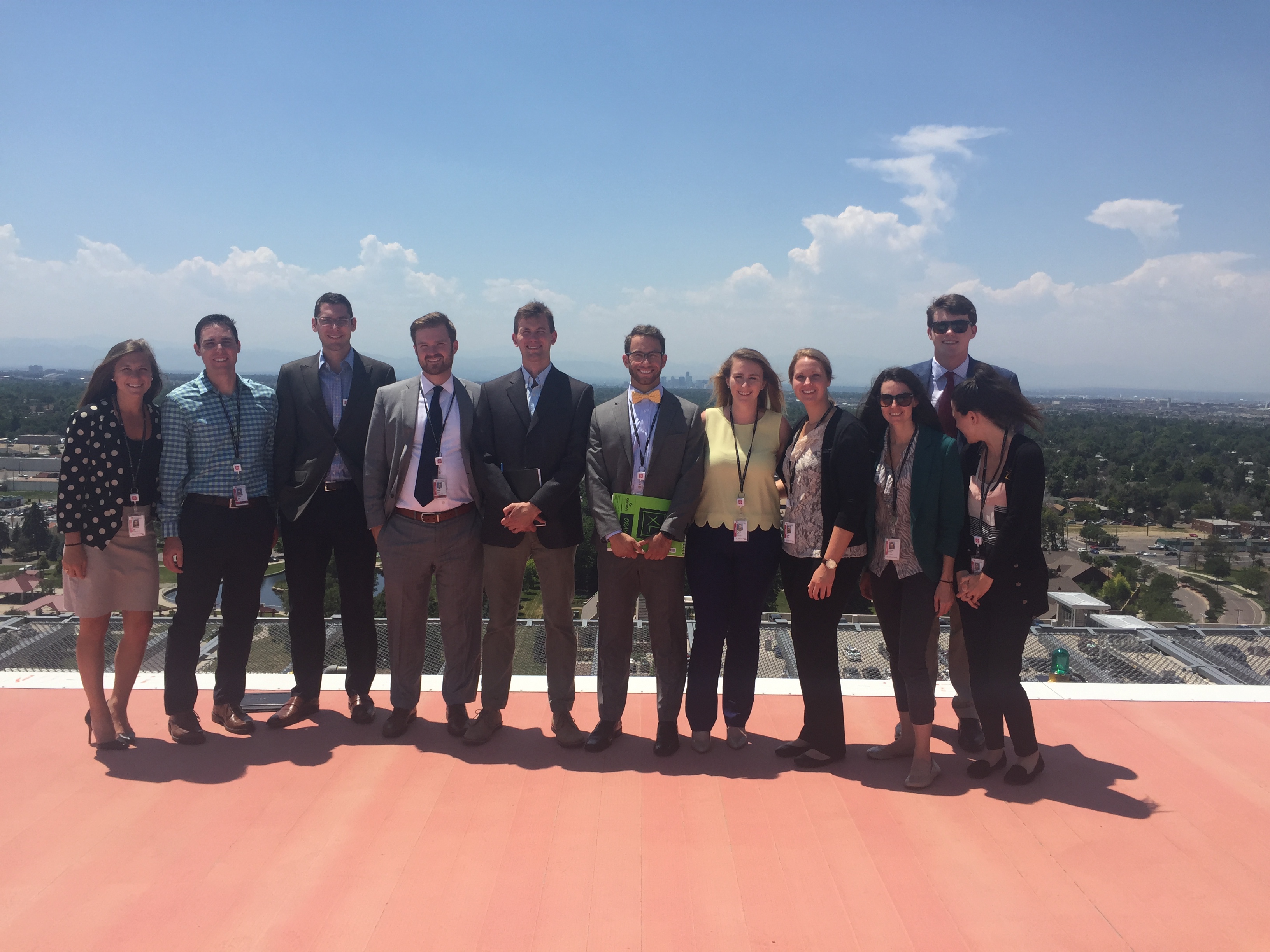 Patient harm? What is it? How am I supposed to measure this without knowing ANY of these acronyms and phrases? What about my lack of clinical experience? I have spent countless hours meeting with employees in infection prevention, quality improvement, clinical documentation improvement and other hospital departments. This collaboration, gathering data, being able to understand what the data is telling me and then figuring out a way to present my findings in an accurate, clear and concise way has been the bulk of my work. I can tell you now that harm is any physical injury resulting from medical care, including things like pressure ulcers, falls, MRSA, etc.
What I have loved the most about my residency is the unbelievable amount of knowledge I have gained. It is amazing that I can now be involved in conversations about catheter associated UTIs and C. diff (both forms of harm), how they are measured, and how to prevent them. My preceptor is a visionary and has high standards for UCH and those who work with him, including myself. I have been uncomfortable and frustrated, and these feelings forced me to take a step back, ask good questions and understand things on a deeper level. I am so grateful to have this experience in quality.  It truly is the direction health care is heading and now is the time to be onboard. 
Oh yeah… there is also the exploring outside of Ohio thing that includes more than just work. Living in Denver has been AMAZING. The city is growing rapidly and there is so much to do. Being able to go to the mountains every weekend is one of the best things I could ask for. I encourage 1st years to seek out unique opportunities and challenge yourself to live in a new environment. It will only help you grow by learning more about yourself and your goals both personally and professionally.  There is no way I can include all of my experience in this post, so I encourage anyone with questions or interest to please reach out!