This blog post was written by Matthew Franklin.
When I first arrived at University of Pittsburgh Medical Center (UPMC), I had no idea what to expect. I knew that UPMC was quite a large health system, but it wasn't until I started working at the organization that I realized just how truly massive it is. With more than 20 hospitals, around 6,000 physicians, and an astounding 60,000+ total employees, UPMC is among the most enormous health systems in the United States. UPMC is actually the largest non-governmental employer in the entire state of Pennsylvania, and it is very rare to meet a person from the city or suburbs of Pittsburgh who does not have some sort of connection to the organization. In addition to providing care, UPMC operates a health plan that enrolls more than 2.9 million members, and the insurance arm of the system continues to grow. UPMC is categorized as an IDFS, or Integrated Delivery and Finance System, which basically means that the insurance side of the business acts as a means of entry into the health system. Similar to Kaiser Permanente, this IDFS model incentivizes population health in order to cut costs on both ends of the provider/insurer spectrum, and UPMC is proud to be one of the few systems in the United States successfully operating such a model.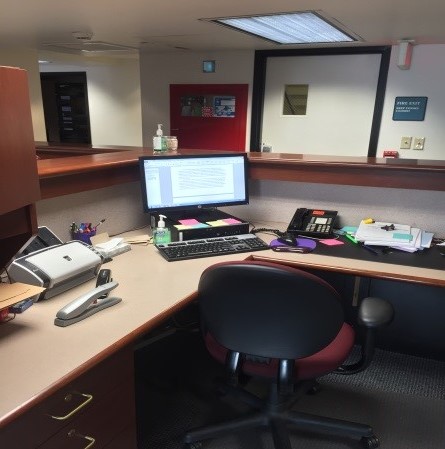 This summer, I am living and working in Oakland, the area of Pittsburgh where the flagship hospital of the organization, UPMC Presbyterian, is located. I work in the Kaufmann Building, a medical office building connected to the hospital. I spend the majority of my time during work hours in my cubicle at Kaufmann.
Each day, I walk through Oakland to get to work, which is always an interesting experience. For those who have never been to Oakland, it is an incredibly unique place. The majority of University of Pittsburgh and Carnegie Mellon University academic buildings are located in this neighborhood, in addition to UPMC's main campus, so there is always a ton going on here. There are great restaurants, bars, shops, museums, parks and historical attractions all within a stretch of 1-2 miles. Oakland is unlike any location I have lived at in the past, and I have enjoyed living here immensely!
The city of Pittsburgh itself is an amazingly fun place to be in the summer. It is easy to jump on a bus downtown, and I have spent a considerable amount of time exploring the city and the outskirts. Pittsburgh is surrounded by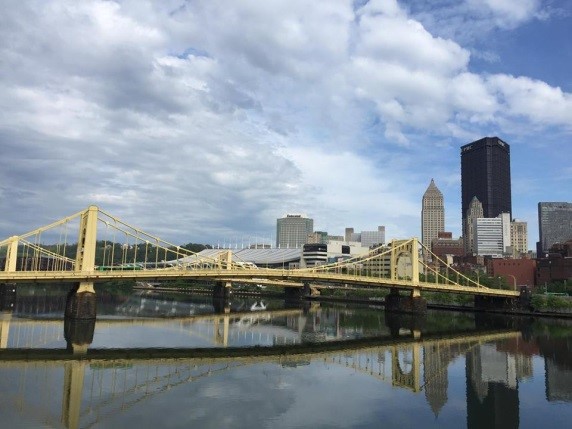 rivers, and there are bridges on all sides connecting the city to the sprawling hills of Pennsylvania. Since I had never been to the city before I started working here, I was pleasantly surprised to find that Pittsburgh looks a lot more picturesque than the "steel town" reputation might infer, and this photo I took early on in the summer is an accurate representation of just how beautiful the skyline can be.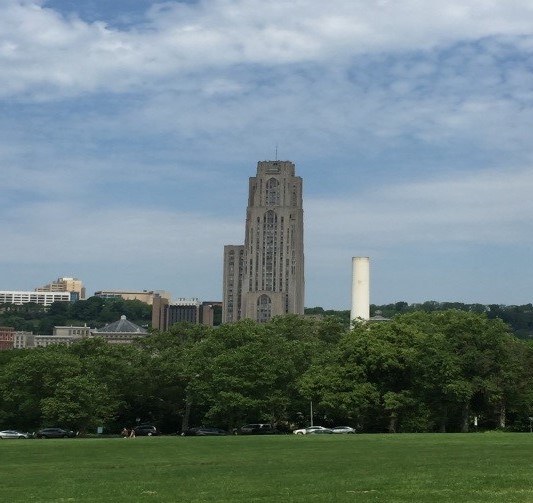 Over the last few months, I have attended sports events and concerts throughout the city, and spent more time outdoors than I have in many years. The nature trails and easily accessible sidewalks have been perfect for running or hiking, and whenever I have gotten lost, reference points like the gigantic 535-foot tall Tower of Learning on the University of Pittsburgh campus have easily guided me back home to Oakland.
Getting back on track to the main point of this blog, working at UPMC this summer has simply been a wonderful experience for me in every way. I work for an executive administrator, Margaret (Margie) Ealy, who oversees both the Department of Urology and the Department of Family Medicine. This has provided me with an outstanding opportunity to experience what is like to work with surgeons as well as with primary care doctors, and has given me more exposure to the ins and outs of health care than I ever could have hoped for in a three month span. Since both departments are affiliated with the University of Pittsburgh School of Medicine, I have also developed a substantial knowledge base of the research and educational sides of academic medicine. So far within the departments, I have worked on a number of complex projects in the areas of operations, quality improvement, strategy and finance. One of my most notable projects required me to travel to eight of our Urology outpatient clinics throughout western Pennsylvania in order to audit and improve high level disinfection processes key to patient safety. For another project, I first conducted a breakeven analysis for an outpatient Urology clinic, then created a tool in excel that our doctors could use to determine the mix and volume of CPT codes required to breakeven in FY17. Margie is an accountant by trade, so my financial analysis skills in particular have expanded considerably during my time here. She has helped me sharpen many of the tools I need to formulate solid analytical arguments, and I now consider my ability to work with numbers to be one of my professional strengths. The work here has been challenging, but I have always enjoyed figuring out new ways to solve problems, and I found my projects to be quite enjoyable overall.
In total, there were about 20 administrative residents placed throughout the UPMC system this summer. The administrative fellows at UPMC set up several breakfast and learns for all of the residents, which gave us the great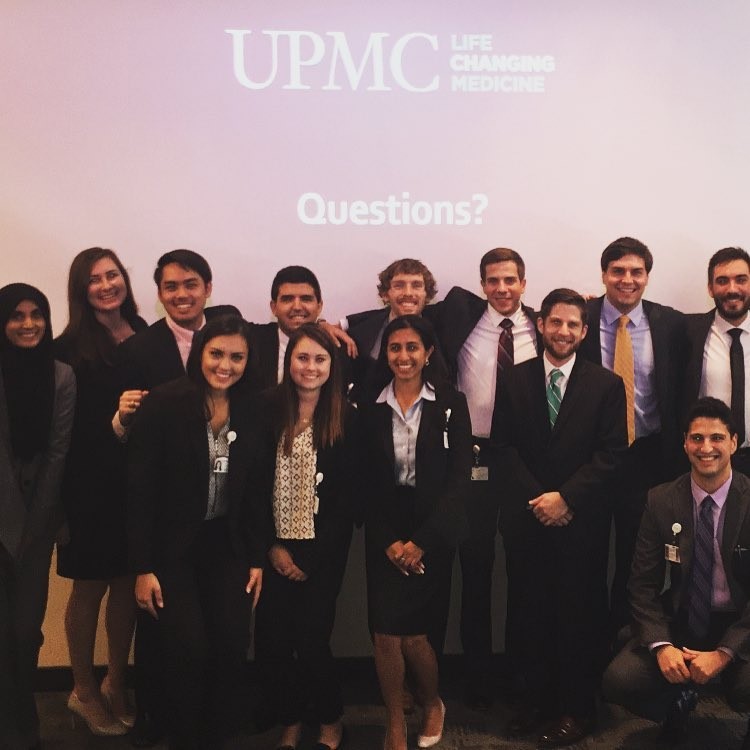 opportunity to network and to learn from impressive high-level individuals at the organization. Recently, all of the administrative residents presented the results of our summer projects to our administrator preceptors, the fellows, and several notable high level executives. It was incredible to see how much each of the residents accomplished over the last three months, and I was very proud to be a part of such an impressive group of individuals:      
In the end, I absolutely believe that I made the right choice to move out to Pittsburgh this summer, and my time here at UPMC has been everything I was hoping an administrative residency would be. As several of my classmates also suggested in their blog posts, I would really recommend that upcoming first year students expand their horizons and find an administrative residency outside of their comfort zone, whether that is a position in another state or simply a new type of work experience. The skills that I have learned, and the growth that I have experienced this summer, will be invaluable to me as I move forward in my career and in my life. I look forward to returning to Columbus this fall for my second year of the MHA program, and am more excited than ever about my future as a health care administrator.