This blog post was written by Leah Mitchell.
I've come to realize that no matter what stage of life we are in, we all end up jumping a series of hurdles or goals in hopes of reaching the ultimate finish line. Everyone's hurdles are different, but you could say that my latest was my summer MPH practicum experience. My practicum consisted of a Benefits/Wellness internship position with Huntington National Bank headquarters in downtown Columbus, Ohio. 
Before I go too far, my name is Leah Mitchell. I'm a second year Master of Public Health student, specializing in Health Behavior and Health Promotion, and since the start of my program I have been in hopes of completing a corporate wellness internship. Corporate wellness is a fairly new concept that integrates the community assessment aspect of public health into the business world, and internships in this area are not likely to come by. I knew I would enjoy the challenges that this integration would bring, and as soon as I heard about an opportunity at Huntington Bank, it was something I knew I couldn't pass by.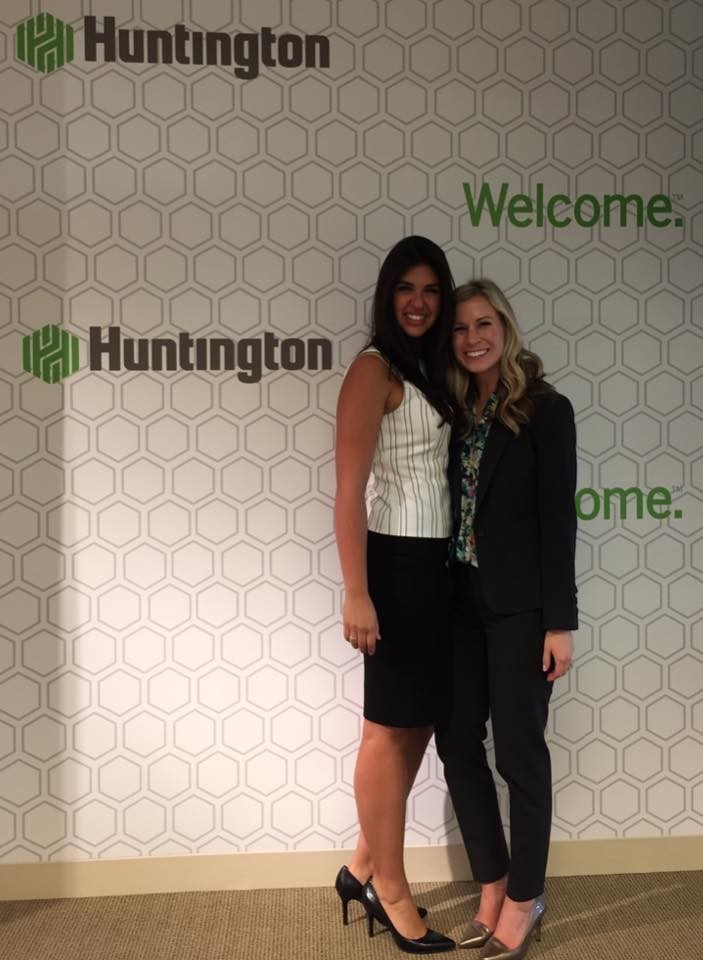 At the start of my internship I was exposed to a myriad of experiences: the downtown atmosphere, the high rise buildings, the difference between cubicle offices and offices with doors, the fancy elevators, and a very friendly yet extremely professional department of human resources. My first day consisted of Huntington-specific training that covered the company's history, health risks, current wellness vendors, health insurance claims and more. This background was an important foundation to the rest of the internship as I began to understand the health characteristics of the company's colleague base.
As I adjusted to my new day in and day out routine for the rest of the summer, I found myself surprised and a little overwhelmed at how much effort went into the logistical and strategic aspect of running a corporate wellness program. After about two weeks, I felt confident that I understood how the human resources/benefits department worked to integrate wellness in their everyday functions. Some of the projects that I completed throughout the summer included the organization of healthy cooking demonstrations, compiling resources and information for employees diagnosed with diabetes, the analysis and interpretation of health insurance claims, a wellness leadership proposal and the coordination of 17 health fairs for fall 2016. All of these projects required research, the gathering of data and a final presentation. As I progressed forward, I continued to grow in my experience and understanding of Huntington as a company, and corporate wellness as a career path.
At the peak of my internship, I was assigned to a group that would compete in a company-wide intern project that focused on identifying a need within Huntington that could be improved. The assignment was extremely open ended in order to foster creativity and collaboration among each group. We were to compete with 12 other teams to ultimately present the winning idea to the Executive Leadership Team (ELT) in hopes of our idea being implemented.
Serving as a co-leader to my group, I recognized this assignment as an opportunity to use my public health background and ultimately impact Huntington's wellness program in a positive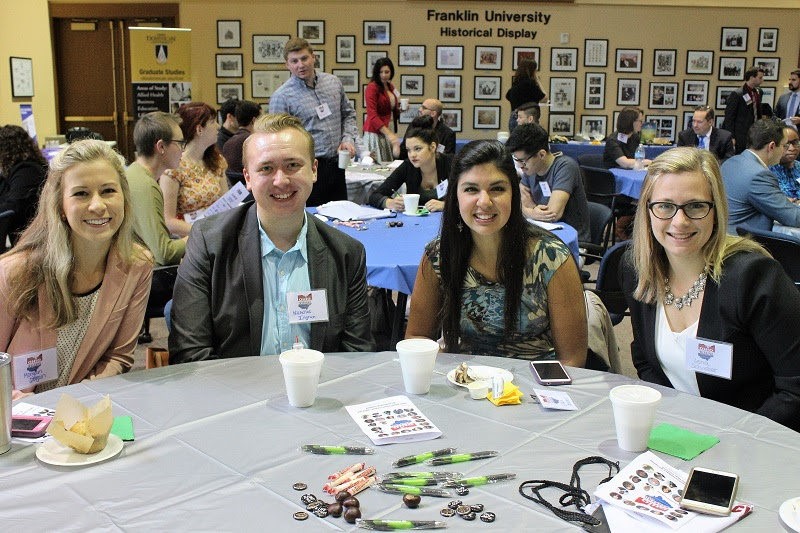 way. As a result, our intern project focused on renovating a pre-owned space within the Huntington Center building to become a multi-purpose room. This area would fulfill various organizational needs within the Huntington headquarters by giving current and future employees the opportunity to increase their overall satisfaction with Huntington, while at the same time give the ability to increase overall colleague health. Amongst other uses, this space would continue to serve as a home base for areas of physical, social and financial wellness.
In order to adequately propose this project to the ELT, my team worked for the rest of the summer to develop an in-depth concept map and high-level budget for the renovation. We used scholarly research and data from Huntington so that our case for this renovation would be competitive and impressive upon presentation. At the end of the competition our proposal did not win the final award, but it did catch the attention of the ELT. Our proposal has been selected by a specific department for further budget review, and therefore may be the next project implemented in the fall.
Although my team did not win this specific project, I was proud to say that my public health education from The Ohio State University contributed to the advancement of the overall health of a large corporation. Although this was one of many projects that I worked on throughout the summer, I felt like this project gave me the most realistic and applicable experience in applying public health concepts in an environment where return on investment is the ultimate goal.
After spending 11 weeks at Huntington Bank as a corporate wellness intern, I can whole-heartedly reflect on this experience as valuable and extraordinary. I cannot possibly describe in full the amount of real-world experience that I have gained from completing my practicum at this particular site. As an intern within the organization, I was included in every wellness initiative that the company had to offer throughout the summer, I was welcomed and appreciated for the work that I contributed to the team, and I was exposed to additional areas of public health and employee benefits that I had never seen before.
In whole, this experience taught me that in the world of public health practice, it is extremely important to not only strike a balance with other differentiating backgrounds, but to also be bold with the integration of health initiatives. The field of public health practice will never stop evolving, and because I am passionate about the effect that a workplace has on an individual, it is important to extend the effort to partner with businesses and companies to encourage overall wellness in an area where humans spend the majority of their time.