2016-2017 Pilot Project: OSU-CERTS Project 3: Biomarker Pilot Study among Adult Urban and Rural Tobacco Product Users
OSU-CERTS Project 3 has enrolled 1210 adult tobacco users in rural and urban Ohio.  Study participants meet face-to-face with a trained interviewer every 6 months over the span of 3 years to answer questions about their current tobacco use, what tobacco products they prefer to use, their level of nicotine dependence and number of times they have tried to quit using tobacco. Study participants also describe how dangerous they believe tobacco products are. They also describe how loyal they are to specific brands of tobacco and whether they use coupons to buy tobacco. 
This pilot project will expand upon the current study by approaching selected enrolled participants to provide a urine sample at their next interview.  Urine samples allow us to describe an individual smoker's level of nicotine dependence and whether the smoker has high amounts of carcinogens, or cancer-causing substances in their body.  We are especially interested in knowing how these levels change as participants quit, switch, or pick up new tobacco products.
OSU-CERTS Project 3: Diversityof Tobacco Products Used and Purchased
Project Leadership and Staff
Project Leader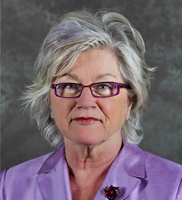 Mary Ellen Wewers, PhD
Professor, College of Public Health
The Ohio State University
Other Investigators
Theodore Brasky, PhD

, Research Assistant Professor, College of Medicine, The Ohio State University

Christopher Browning, PhD, Professor, Department of Sociology, The Ohio State University
Haikady Nagaraja, PhD, Professor, College of Public Health, The Ohio State University
Peter Shields, MD, Professor, Department of Internal Medicine, College of Medicine
Deputy Director, Comprehensive Cancer Center, 

The Ohio State University
Project Staff
Sarah Cooper, MPH

, Program Manager, College of Public Health, The Ohio State University