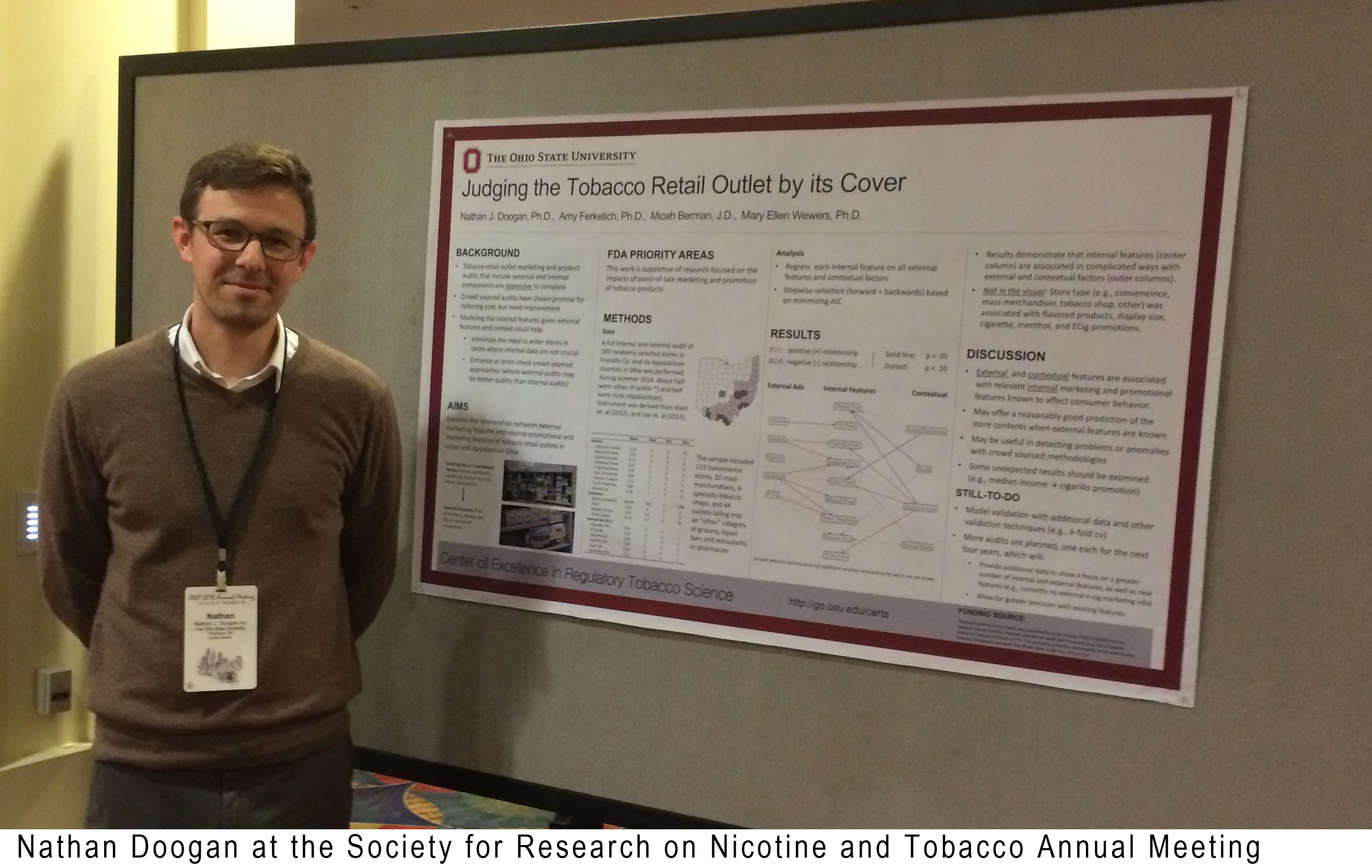 The Ohio State University Center of Excellence in Regulatory Tobacco Science (OSU-CERTS) post-doctoral training program is open to individuals interested in obtaining post-doctoral research experience in the areas of regulatory policy, behavioral health (psychology, sociology, communications, or economics), molecular epidemiology, biostatistics, and other population science. OSU-CERTS, located in Columbus, Ohio, is one of 14 Tobacco Centers of Regulatory Science (TCORS) established by the National Institute of Health (NIH) and Food and Drug Administration (FDA). The 14 Centers conduct research needed to ensure that U.S. tobacco regulatory actions are based on sound and relevant scientific evidence. 
The 2-3 year post-doctoral training program in tobacco regulatory science research includes:
1) mentored research
2) development of a grant proposal 
3) an opportunity to gain additional training in the following courses: tobacco regulatory science, epidemiology, community-based participatory research, behavioral science, biostatistics, research ethics, grant writing, and health disparities.
In addition, trainees will have the option of focusing their coursework and experiences toward a master's degree. To facilitate transdisciplinary training, trainees are matched with at least two mentors from different but complementary disciplines. 
Post-doctoral trainees gain research experience by working on OSU-CERTS research projects. Among other topics, OSU-CERTS research explores the impact of advertising and marketing, patterns of smokeless tobacco and dual/multi product use, and factors influencing tobacco-related decision-making.
The post-doctoral training program is a component of the OSU-CERTS Research Training and Education Core, co-directed by Amy Ferketich, PhD and William Miller, MD, PhD, MPH.  There are currently no open post-doctoral researcher positions.
Post-doctoral Researchers and Mentors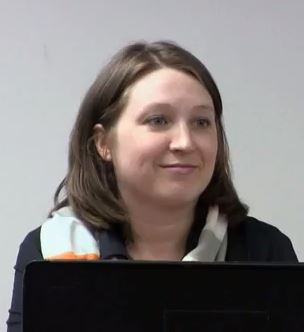 Brittany Shoots-Reinhard, PhD 
Post-doctoral Researcher, Department of Psychology
The Ohio State University
Mentor: Ellen Peters, PhD, Professor, Department of Psychology, The Ohio State University
OSU-CERTS Project 4: Comprehension of Health Risks in More and Less Arousing Affective Contexts
Our post-doctoral researchers were well represented at the 2015 SRNT meeting. For a complete listing click here.
Questions?
Please contact Amy Wermert at wermert [dot] 7
osu [dot] edu or at 614-292-8193.