Students are excited to work hard and create results; they want a practicum opportunity that will aid their long- term professional development and connect their classroom learning with the real world of public health.
Are you interested in becoming a preceptor? Watch this short video to learn more.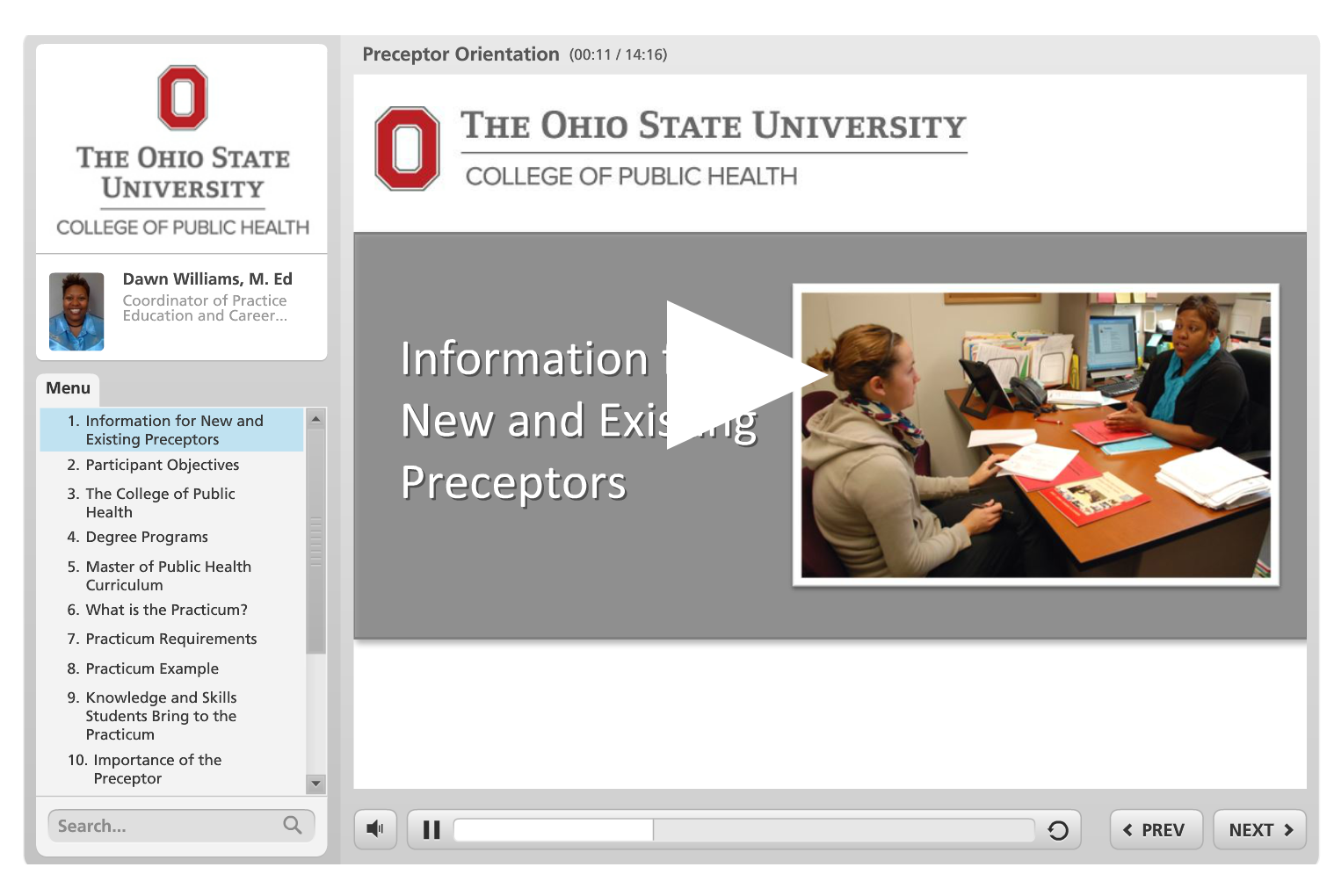 Preceptor Requirements
Commit time to mentor and supervise students
MPH degree is encouraged but not required
Develop meaningful experiences and projects for students that tie into the public health curriculum and competencies
Mentor, coach and supervise students 
Provide constructive feedback and address areas of improvement
Integrate the student into the organization through meetings, conferences and networking events
Connect the student to others in the organization
Revisit learning objectives and competencies and discuss what the student has learned
Steps to host a practicum student
Familiarize yourself with the MPH program and its degree requirements
Review the MPH competencies
Identify a project at your organization for the student to complete
Complete the position description form
Interview interested students that contact you 
Tips for completing the position description form:
Describe your organization and practicum opportunity 
List specific responsibilities 
Include necessary qualifications, skills and abilities and level of technical knowledge needed 
List if paid or unpaid and if transportation is needed
Additional details can be found in the Preceptor Handbook.