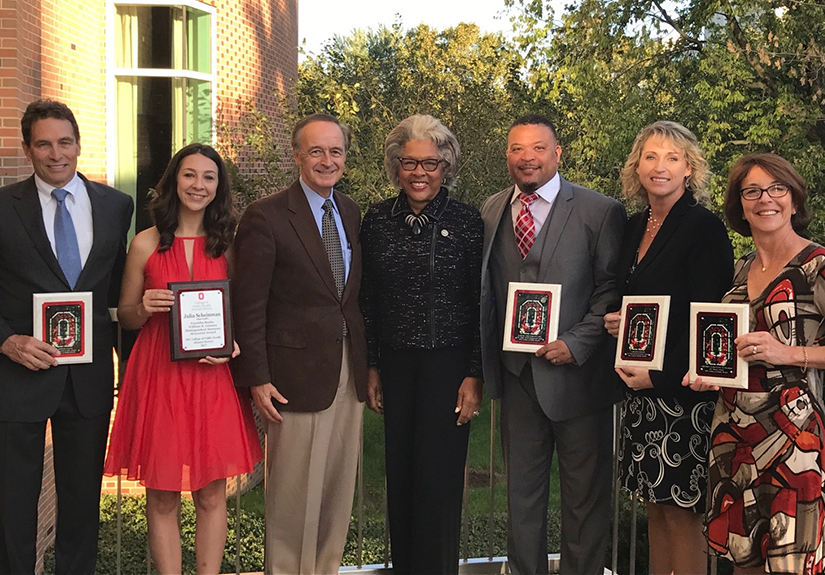 Do you know a public health champion?
Public health is everywhere. It's in the air we breathe, the food we eat; it's our access to quality health care; it's in the ways we choose to live—and in the ways others choose for us. And where the quality of our food, health care and environment fall short, public health champions emerge.
That is why each year The Ohio State University College of Public Health recognizes individuals and organizations that make significant contributions to the health and well-being of Ohioans.
They're the social entrepreneurs starting up businesses and non-profits that improve public health; the emergency respondents on the front lines of the opioid crisis; the teachers working tirelessly to address the health needs of their students; the nurses delivering health care and other services to underserved communities; the elected officials helping to forge better public health policy through government; and they're the organizations and companies that improve lives and communities through a commitment to corporate social responsibility.
So tell us: Who are the public health champions in your community or workplace?
Nominate a Champion of Public Health today. Nominations are due Wednesday, September 12.
If you have questions regarding the awards and nomination process, please contact Emilie Zion at zion [dot] 10
osu [dot] edu or (614) 292-2309.
Visit the awards page for information about past award recipients.