When: -

Where: Zoom

The trans and non-binary community is growing both in size and visibility. This introductory training will provide you with the knowledge, skills and behaviors needed to best serve this community.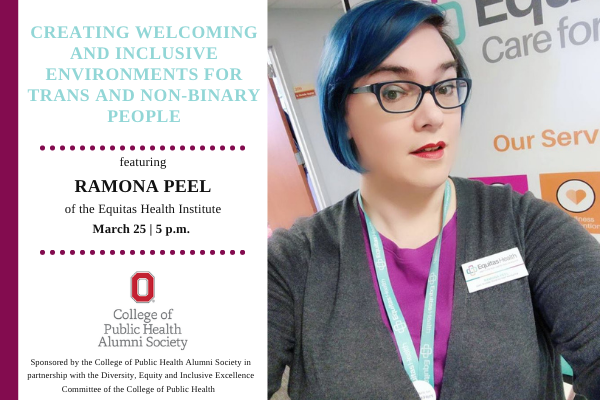 Differences between sex assigned at birth, gender identity and gender expression will be discussed, as will the challenges trans and non-binary people can face in institutional settings. We will also share best practices regarding names, pronouns and gender-inclusive language.
The training will be presented by Ramona Peel of the Equitas Health Institute. Peel is the lead trainer and is responsible for creating and delivering the institute's educational and training content to both internal and external audiences. Peel also serves as a political science lecturer at Ohio State Newark. As a bisexual and transfeminine person, her lived experience informs and enriches her wok.