Center for HOPES Research Staff
Pamela Salsberry, PhD, RN, FAAN
Professor, Associate Dean for Community Outreach and Engagement
Interim Director of the Center for HOPES
College of Public Health
1841 Neil Ave
353 Cunz Hall
Columbus OH 43210
Phone: 614-292-0894
Fax: (614) 292-3572
Send me an email
Dr. Salsberry's long-standing program of research is in the area of health disparities and health equity. Most of this work has been concentrated in the area of maternal-child health. The overarching question that is threaded throughout this body of work concerns the pathways and mechanisms that link social and economic disadvantage to poorer maternal and child outcomes. This work has included diverse projects, including health policy work within the Ohio Medicaid agency and the development of health screening clinics for the underserved. In this work she uses a life course model to explore the intergenerational transmission of health capital (mainly between mother-daughter dyads). She has completed projects using various methods, including survey research and numerous secondary data bases (including NHANES, NHIS, Medicaid and Medicare claims data, birth certificates and the National Longitudinal Survey of Youth (NLSY)) to examine the social determinants that are related to health behaviors and disease development. She is particularly interested in examining the relationship between economic status, health behaviors and health outcomes (birth outcomes, and adult and childhood obesity) across racial and socio-economic groups. The economic measures include neighborhood and state-level factors, as well as individual income and relative deprivation, cumulated over the life course of the individual. Much of this work focuses specifically on how early life disadvantage, particularly social and economic disadvantage, influences differential health development in African-American and white females, concentrating on markers of adolescent health (obesity, menarche timing, general health status) that are linked to later life chronic disease. This work aligns with interest in health equity and social determinants as it in within these earliest periods that the greatest potential for life course impact occurs.  She is currently extending this work by considering how health behaviors are transmitted across generations and determining their effects on infant/child outcomes. An example of this is a pilot grant we received to investigate ways to translate the current science of health promotion, diabetes prevention and community engagement to reduce the risk for future gestational diabetes complicated pregnancies and type 2 diabetes in economically distressed women.  Additionally she is working with a group at the OSU Crane Center to investigate how family resource use during the first 5 years of life impact social, behavioral, cognitive, and health outcomes using a birth cohort study in Franklin County.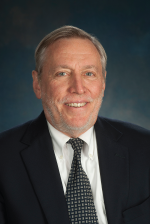 Thomas M. Wickizer, PhD
Professor, HSMP
HSMP Division Chair
Associate Director of the Center for HOPES
College of Public Health
1841 Neil Ave
204 Cunz Hall
Columbus OH 43210
Phone: 614-688-3854
Fax: (614) 292-3572
Send me an email
Thomas M. Wickizer is Associate Director and Senior Scientist at the Center for HOPES. He joined the College of Public Health in 2009 as the Stephen F. Loebs Endowed Professor in the Division of Health Services Management and Policy. He currently serves as Chair of the Division of Health Services Management and Policy.
Dr. Wickizer also is Director of the Comparative Effectiveness Research Program within the Ohio State University's Center for Clinical and Translational Science.
Dr. Wickizer is a widely known expert in the areas of health services research and health policy. His specializes in economic analysis, comparative effectiveness research, workers' compensation medical care, health care improvement, and quality of care assessment.
Dr. Wickizer received his PhD in health services and policy from the University of Michigan's School of Public Health. He also holds an MA degree in economics and an MPH degree in health administration from the University of Michigan.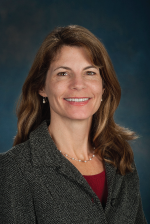 Lauren Phelps, MPA
Research Specialist, Center for HOPES
College of Public Health
1841 Neil Ave
359-4 Cunz Hall
Columbus, OH 43210
Phone: (614) 292-3609
Send me an email
Lauren Phelps is a Research Specialist at the Center for HOPES. She holds a Master of Public Administration degree from the Ohio State University and a BA degree in Political Science from Ohio Wesleyan University.
Ms. Phelps also currently serves as Program Manager of the Tracking and Evaluation Program within the Ohio State University's Center for Clinical and Translational Science.
Ms. Phelps has over eight years of experience as a policy analyst with the Ohio state Medicaid program, including three years in the Bureau of Managed Health Care Programs and more than five years in the area of Inter-Agency Policy Special Projects where she was responsible for disability policy development and implementation.
Ms. Phelps has also worked in the private health care sector as a Government Programs Manager for University of Pittsburgh Medical Center and as a Government Programs Administrator for United HealthCare of Ohio.
Rui Zhang, MS
Biostatistician, Center for HOPES
College of Public Health
1841 Neil Ave
380E Cunz Hall
Columbus, OH 43210
Phone: (614) 292-4691
Send me an email
Ms. Zhang is currently a biostatistician for Center for Health Outcomes, Policy, and Evaluation Studies. Prior to that, she served as a statistician at the Department of Health Environmental Control, state of South Carolina. Before joining DHEC, she worked as a biostatistician in Minneapolis Medical Research Foundation. Rui obtained a master degree in Biostatistics from University of Minnesota.