Organizations wishing to host a practicum student should click on the above link. The information will be submitted to the College of Public Health career services staff for review and posting to the website. Approved opportunities will be posted for students to view on the Practicum Opportunities page.
Students are excited to work hard and create results; they want a practicum opportunity that will aid their long- term professional development and connect their classroom learning with real world experiences in public health.

Are you interested in becoming a preceptor? Watch this short video to learn more.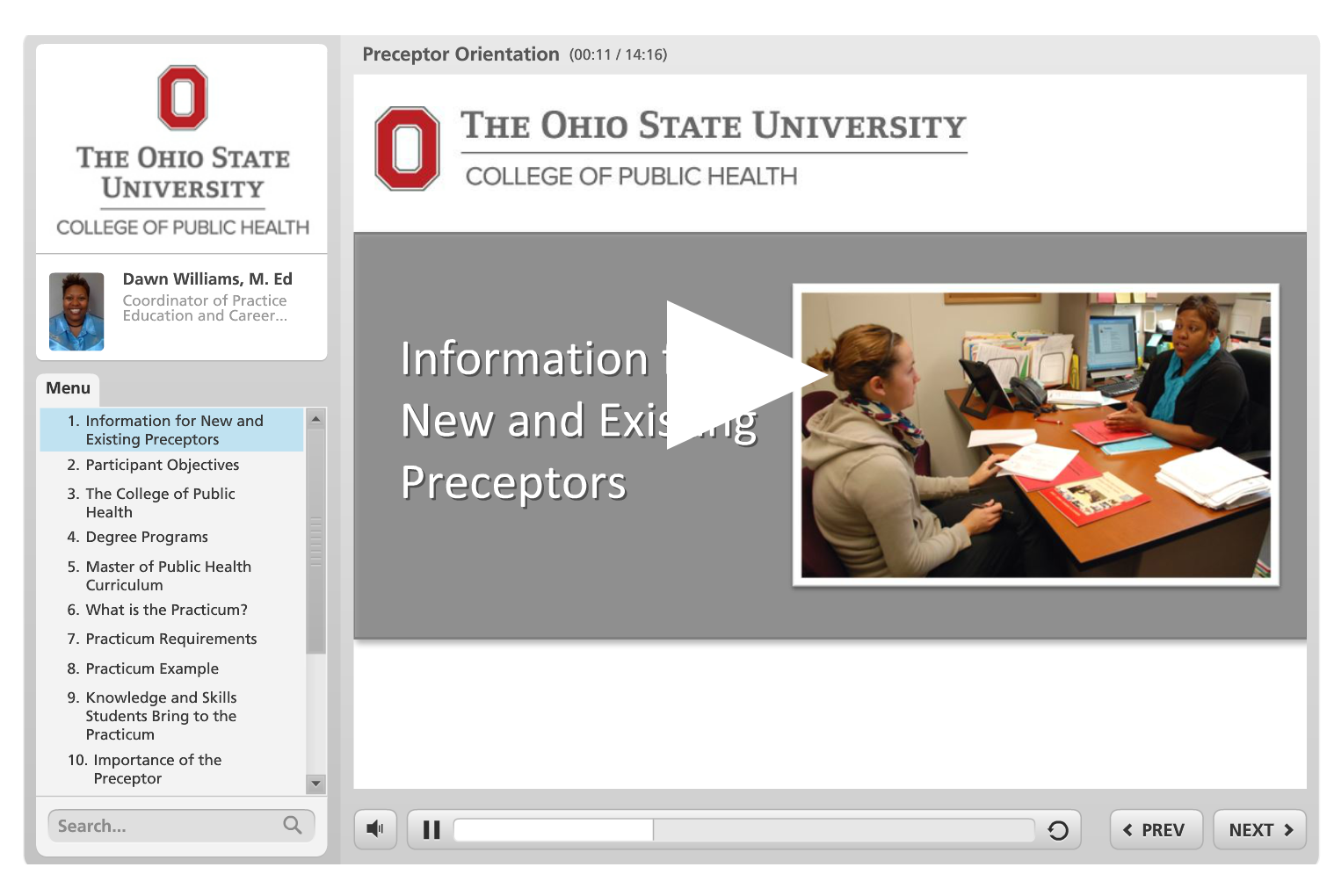 Preceptor Requirements
MPH degree is encouraged but not required
Develop meaningful experiences and projects for students that tie into the public health curriculum and competencies
Mentor, coach and supervise students
Encourage and nurture the intern through challenging situations
Nutrure creative and independent thinking 
Provide constructive feedback and address areas of improvement
Integrate the student into the organization through meetings, conferences and networking events
Connect the student to others in the organization
Revisit learning objectives and competencies and discuss what the student has learned
Listen carefully and be sensitive to the intern's needs
Steps to host a practicum student
Familiarize yourself with the MPH program and its degree requirements
Review the MPH competencies
Identify a project or opportunities  at your organization for the student to complete
Submit a practicum opportunity by clicking the link at the top of the page to be reviewed by Career Services staff and posted to the website
Interview interested students that contact you 
Preceptor Evaluation & Handbook
 Preceptor Practicum Evaluation