Each year, the College of Public Health honors one faculty member with the Excellence in Teaching Award which is intended to recognize College of Public Health faculty members for exemplary performance in the teaching mission of the College. Dedicated and effective teachers are an important asset to the College and to the University.
Eligibility Requirements:
In order to be eligible, faculty members must have a continuing salaried appointment in the College of Public Health. In addition, the individual must not have won the award in the previous five years. Emeritus faculty, adjunct faculty, or Teaching Assistants are not eligible to be nominated. Past recipients.
Congratulations to the 2016 Excellence in Teaching Award recipient
Rodney Sturdivant, PhD
Interim Chair, Biostatistics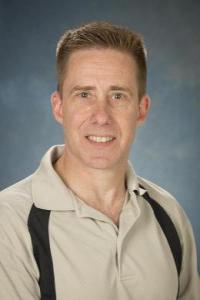 Criteria for Nomination:
Nominations may be submitted by students, faculty members, or alumni of the College of Public Health, and may come from individuals or groups.
Selection Committee and Process:
The Committee is comprised of the three most recent recipients of the award, plus one student from each Division/Program in the College of Public Health. The Selection Committee will review final nominations. For each nominee, the committee will request a CV, letter from the Division Chair/Program Director concerning the individual's teaching contributions, and copies of SEI's of courses for the last three years. Using this additional information, the committee will select a single person for the award.
Award recipients will be given a plaque indicating the honor and will also be added to the plaque listing all recipients displayed outside the Dean's Office.
Click here for the Excellence in Teaching Award Nomination Form