Creating Opportunities for Healthy Communities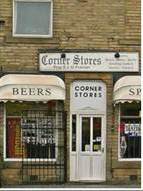 This interactive course will provide basic knowledge about how our social networks, community structures and local and state policies affect our health and health behavior.  Its goal is to discuss the importance of planning and implementing public health strategies to create environments that make the healthy choice the easy choice and support healthy living. 
Upon completion of this course, participants will be able to describe the systemic and environmental factors that influence health and health behaviors; describe the social-ecological model and steps involved in using it to select strategies for improving public health, and describe how local organizations and communities can implement important policy change strategies.
Core Competencies for Public Health Professionals addressed are: 2A6, 2A7
Health Education competencies addressed are: 1.4.1, 1.4.2, 2.3.2, 3.1.1, 3.1.4, 3.1.6, 6.3.6
"The Creating Opportunities for Healthy Communities course does a wonderful job of making the case for why policy, system, and environmental change is important for improving health." - Amy Bush Stevens, Research, Evaluation, & Policy Analyst, Health Policy Institute of Ohio
Target Audience
The target audience for this workshop includes: health advocates, epidemiologists, health educators, program planners, grant managers and other public health professionals; state agency staff (e.g., education, transportation, aging, agriculture, etc.); regional and city planners; local and county engineers; representatives from schools (e.g., health/physical education teachers, principal, nurse, food service, wellness committee members, school board members), community-based and faith-based organizations (e.g., recreation directors, child care centers, health ministry members, pastor, youth ministers), health care and business (e.g., hospital and clinic staff, employers and business owners, employee health and wellness providers, community outreach coordinators), and elected officials.
Course Format
This is an online, self-directed course that can be taken at any time. Participants control the pace at which they navigate through the three modules of the course.
"I enjoyed taking this course and thought it was put together very nicely,  the information was clear and presented in an organized manner" - 2012 course participant
Cost
The course is being offered at no cost.
Continuing Education
Sponsored by the Center for Public Health Practice (MEP2939), a designated provider of continuing education contact hours (CECH) in health education by the National Commission for Health Education Credentialing, Inc., this program is designated for (CHES) and/or Master Certified Health Education Specialists (MCHES) to receive up to 1.0 total category I contact hours in health education. Maximum advance level contact hours available are 0.
This course is approved for 1.0 CPH CE's.
Completion requirements: Successful completion of an online quiz and course evaluation are required to complete this course and to receive continuing education credit and/ or a certificate of completion.
Disclosure
This event is made possible by The Ohio State University College of Public Health and The Ohio Department of Health. There is no commercial support for this event, nor do the presenters and planning committee members have any conflict of interest. There will be no mention of off-labeled product uses.
Registration
For more information, to register, and to browse the course catalog, click here!
To browse the catalog, follow the link, then click on the Course Catalog tab at the top of the page, and click View next to the desired course for more information.
Course Developers
This course was developed by faculty and staff from the Ohio State University College of Public Health Prevention Research Center (Phyllis Pirie, PhD; Elizabeth Klein, PhD; Gail Kaye, PhD; and Carol Smathers, MPH) and from the Ohio Department of Health (Andrew Wapner, DO and Michele Shough). Design support was provided by The Ohio State University College of Public Health Center for Public Health Practice (Anand Khurma) and Office of Academic Programs and Student Services (Guy Smalley).
Questions?
Call 614-292-2291 or e-mail practice@cph.osu.edu.