Director's Message
December 7, 2015
To our clients, partners, and stakeholders: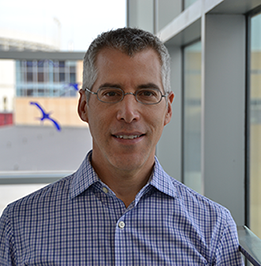 Public health is changing. Yet while change is often disruptive, it is important to remember that we in public health are used to it. From preparing for and responding to emerging threats to weathering the unpredictability of resource reallocation and funding shifts, public health practitioners by nature are resilient and committed to leading through uncertainty. These skills have never been more crucial than they are now, with public health, health care and community organizations sharing accountability for improving population health.
The Center for Public Health Practice at OSU's College of Public Health is a leader in workforce development, organizational consultation, health improvement planning and practice-based research. Under the leadership of Michael Bisesi, PhD, CPHP has flourished as a valuable partner to local and state public health despite dramatic changes in funding. Yet, amidst these changes, as well as the growing importance of improving population health to local, state and national leaders, CPHP remains well-positioned to provide critical services to Ohio's public health system, healthcare systems and community organizations as they collaborate to address community health needs.
I am excited to be leading CPHP into this new frontier, beginning in early 2016 with a new CPHP strategic plan. While we will continue to offer our existing training and organizational development services, we also see the importance of evolving to ensure we continue to serve you in your effort to address the health of your community. Sharing in the College of Public Health's mission to protect and improve the health of the people of Ohio, the nation and the world, CPHP remains committed to developing the people and organizations that will be the new population health workforce.
I invite you to join us in this journey and look forward to our shared success.
Sincerely,
Andrew Wapner, DO, MPH, FACOP, FAAP
Director, Center for Public Health Practice
Assistant Professor – Practice
OSU College of Public Health