Public Health named 2021 Outstanding Campus Community Partner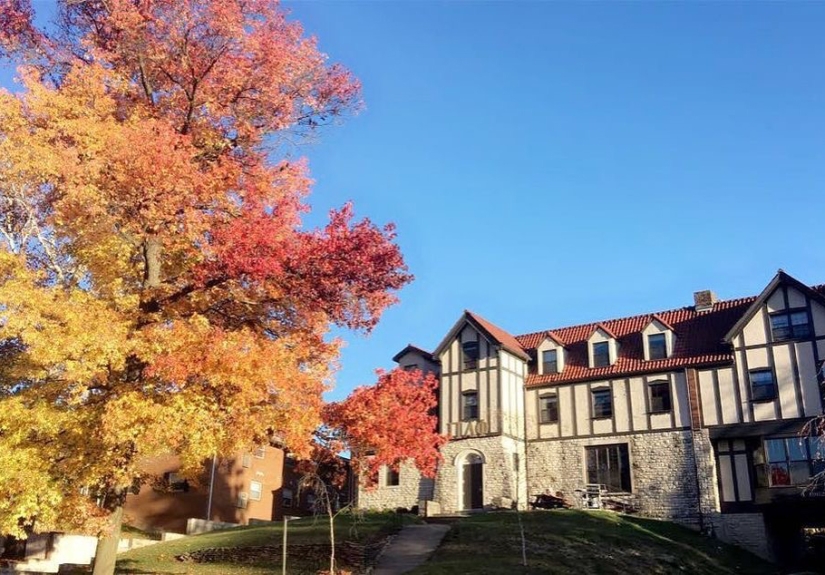 Monitoring and slowing the spread of COVID-19 within the Ohio State student community has been a complex and, at times, daunting task — one that the College of Public Health began in spring 2020 with university-wide contact tracing and leadership on data-driven health recommendations.
These COVID mitigation efforts earned the college the 2021 Outstanding Campus Community Partner award from Sorority and Fraternity Life (SFL), a department of the Office of Student Life. In particular, the office expressed its gratitude for Associate Professor Thomas Knobloch and Assistant Professor Mikkel Quam, who have been the primary contacts for and advisors to sorority and fraternity chapters at Ohio State.
"They both worked tirelessly to track COVID-19 within our community and to help chapters quickly make adjustments to keep members safe, spending many hours with SFL staff, chapter leaders, advisors and headquarters professionals to keep everyone informed of the most up-to-date science," said SFL Director Kim Monteaux De Freitas.
As members of the university's Comprehensive Monitoring and Case Investigation and Contact Tracing teams, Knobloch and Quam were helping manage COVID-19 across the entire university when it became clear that group settings — such as in off-campus sorority and fraternity houses — presented extra risk of rapid spread of the virus. The duo volunteered to provide specialized attention and case investigation expertise to Sorority and Fraternity Life.
"The approach early on was to recognize that people were going to be upset and angry, and it was our task to make sure they were frustrated for the right reasons — explain as best as possible why it was essential that we as a Buckeye community implement restrictions and limitations on behavior to manage the pandemic," Knobloch said.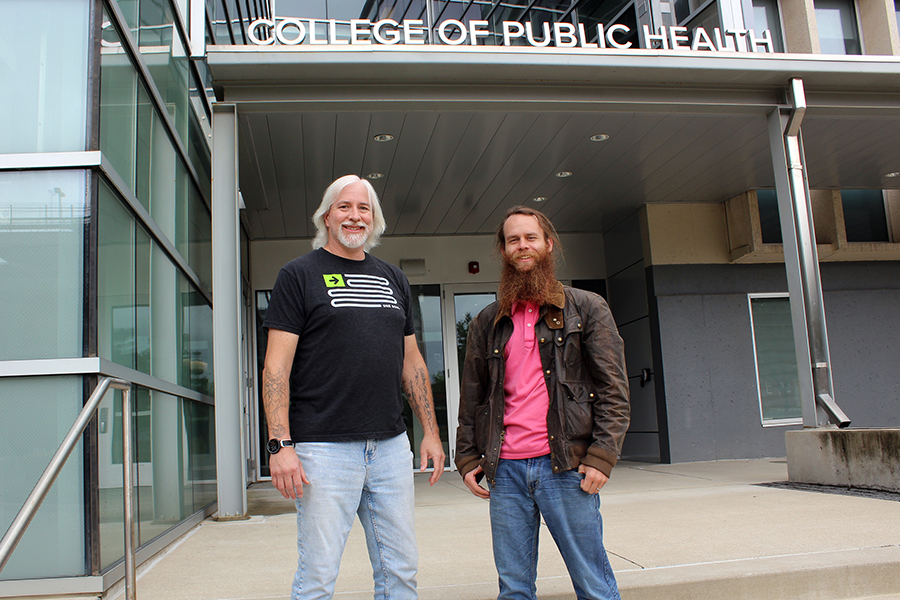 From left: Thomas Knobloch and Mikkel Quam
Added Quam, "With an infusion of determined organizational leadership, dedicated resources, close monitoring and willingness to collaborate on interventions, this partnership was a key to protecting the health, safety and well-being of SFL members and organizations."
Alex Arenschield, a finance and operations student and president of Pi Lambda Phi, said the fraternity is grateful for the hard work put forth by the College of Public Health during the pandemic.
"As we have a chapter house with 30 residents, it was nearly impossible to avoid a COVID-19 encounter of some sort. When the virus did find its way into our house last fall, we were met with myriad resources that allowed our group to mitigate risk and avoid spreading the virus further," Arenschield said.
Knobloch and Quam have continually held online meetings with individual students, chapters and parents, making extra calls when students have special needs, Monteaux De Freitas said. They've also provided guidance for how Greek houses can modify their physical spaces to minimize spread.
"They've been with us preventatively, and they've been with us in the moment," she said. "We could not have been as successful having these tough, emotionally driven conversations without their expertise and support."