Health, environmental experts to address public health challenges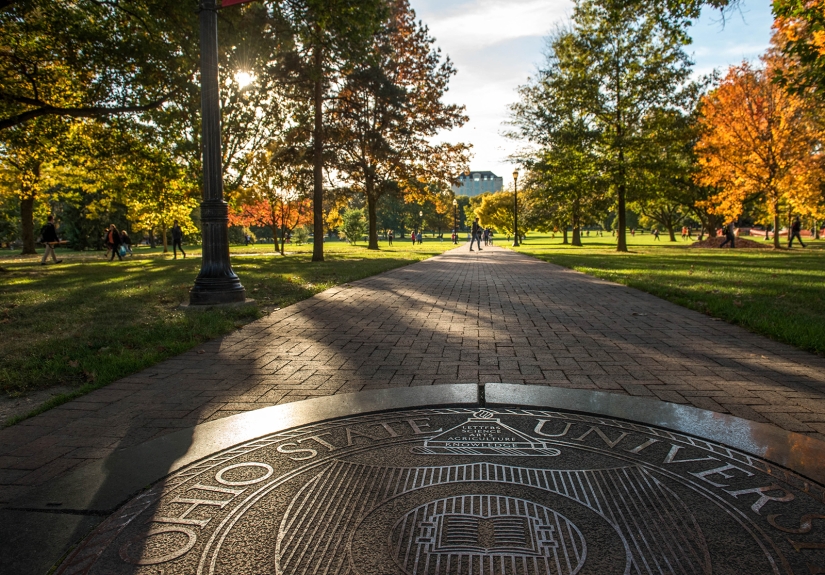 A team led by College of Public Health faculty will establish a community of scholars dedicated to investigating pressing global challenges with new Good-to-Great Grant Program support from the Office of Academic Affairs. 
Ohio State Health and Environment Modeling — or HEALMOD — will be a hub for faculty, research scientists and the next generation of leaders to focus on complex problems through convergence research and education on public health and environmental sustainability. The project is led by Grzegorz A. Rempala, professor of biostatistics, and Ayaz Hyder, associate professor of environmental health sciences, in collaboration with faculty from the College of Arts and Sciences departments of anthropology and sociology.
Convergence research aims to tackle hard-to-solve problems in science, engineering and society by integrating methods, knowledge and expertise across disciplines and traditional organizational structures. HEALMOD will investigate the impact of pressing global problems such as environmental changes, disease transmission and other threats to public health. Researchers will seek to predict human behavior in the future by looking at past trends, and apply what we know about the present with modern data collection to better understand the past. 
"Convergence research aims to reveal entirely new perspectives on a problem under investigation," Rempala said. "It goes beyond mere collaboration, serving as a dynamic process that generates novel value. Convergence research is particularly well suited for the type of institution we are with an incredible level of competency in many critical areas."
The HEALMOD team received $2 million over five years, one of the largest of the nine Good-to-Great Grants awarded this year and the most substantial university investment to date to support research at CPH. Maria Gallo, associate dean of research, said this commitment represents an exciting opportunity for the research team to make the kind of impactful discoveries that improve public health. 
"This is a vote of confidence by the university in the ability of the HEALMOD team to use computational epidemiology for convergence research to solve pressing societal issues," Gallo said. "HEALMOD has the potential to develop highly innovative solutions that bridge diverse, complex problems, such as emerging infectious diseases, environmental exposures, animal exposures, plant safety and climate change."
The HEALMOD initiative can trace its roots to the college's work with the governor's office in 2020. Rempala, Hyder and others, including Associate Professor Eben Kenah and Assistant Professor Patrick Schnell, used computer-based scenarios to understand how various state-level public health decisions might impact COVID-19 transmission during the height of the pandemic.
The new research community will also provide training and mentoring opportunities for graduate and undergraduate students, postdoctoral scholars and junior researchers interested in convergence research. 
Good-to-Great Grants support the university's goal of continuously improving academic, administrative and operational excellence as outlined in Ohio State's Academic Plan. Selected proposals demonstrated significant vision and collaboration and will be prime targets for future investment, according to the Office of Academic Affairs. 
"I am grateful for the units that shared their best ideas for creating partnerships across departments, colleges and disciplines at Ohio State," said Melissa Gilliam, executive vice president and provost. "I am excited about what lies ahead during the coming years as these Good-to-Great grants come to fruition."