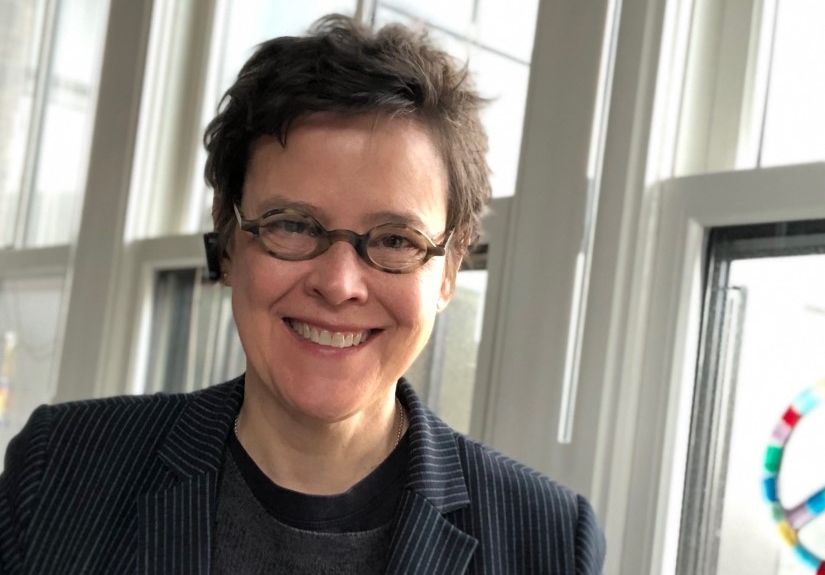 The launch of the new online Ohio State College of Public Health Magazine comes as we begin a university-wide and college-wide renewal. The last academic year — what a year it was — has come to its close. We're preparing for new faces and new courses come fall and have already welcomed our first fully online cohort in the MPH Program for Experienced Professionals. At 45 strong, this group is our largest ever. It excites me to think about the career growth they'll see as they embark on a new educational journey.
This summer and fall is also a time of transition. It always is, of course. But 2021 brings with it the challenges, opportunities and hope for our gradual ascent out of conditions created by the pandemic. This comes thanks to effective, widely available vaccines and to the painstaking, creative work of our students, faculty and staff who engaged in the public health and health care response. Just as we tapped into our resilience, determination and emotional reserves to guard against the spread of COVID-19, we will be asked again to navigate change — of a bustling in-person learning experience, of a Cunz Hall filled once again with the sounds of warm greetings and impassioned conversations about perplexing public health dilemmas, new research findings and emerging policy debates. We cannot wait.
Now is also a time of reflection and ongoing commitment to act to eliminate racism and other forces that work against our college values of diversity, equity and inclusive excellence. I am proud of the work we've done so far — to boost personal growth and knowledge through our Community of Inclusion project, to begin to modernize curricula where necessary, and to launch, with your help, a trio of scholarships aimed at eliminating obstacles to education for trailblazing students.
As we embark on this next chapter, we do so with a clear blueprint, thanks to our work last year on the College of Public Health Strategic Plan. I'm pleased to share our ambition statement, which will serve as a North Star for the college as we grow, evolve and expand our impact and influence throughout the nation and the world: Nationally recognized as a trusted voice for public health, committed to enhancing our shared future as a leader in stewarding policies and practices that promote health, dismantle inequities and prevent disease.
It is a bold goal, one of which I am proud because we crafted it as a community. I know that as you take some time perusing this issue of the magazine you will see evidence of our steps toward fully realizing this ambition.
To all of you, I send my warmest wishes for a beautiful summer, one in which your family and friends are within reach and your sights are set on renewal, a safe and healthy transition in this pandemic-altered world, and an energized commitment to harnessing your public health passion to make a world of difference.
Warmly,
Amy

Amy Lauren Fairchild, PhD, MPH
Dean, College of Public Health
Professor, Health Services Policy & Management