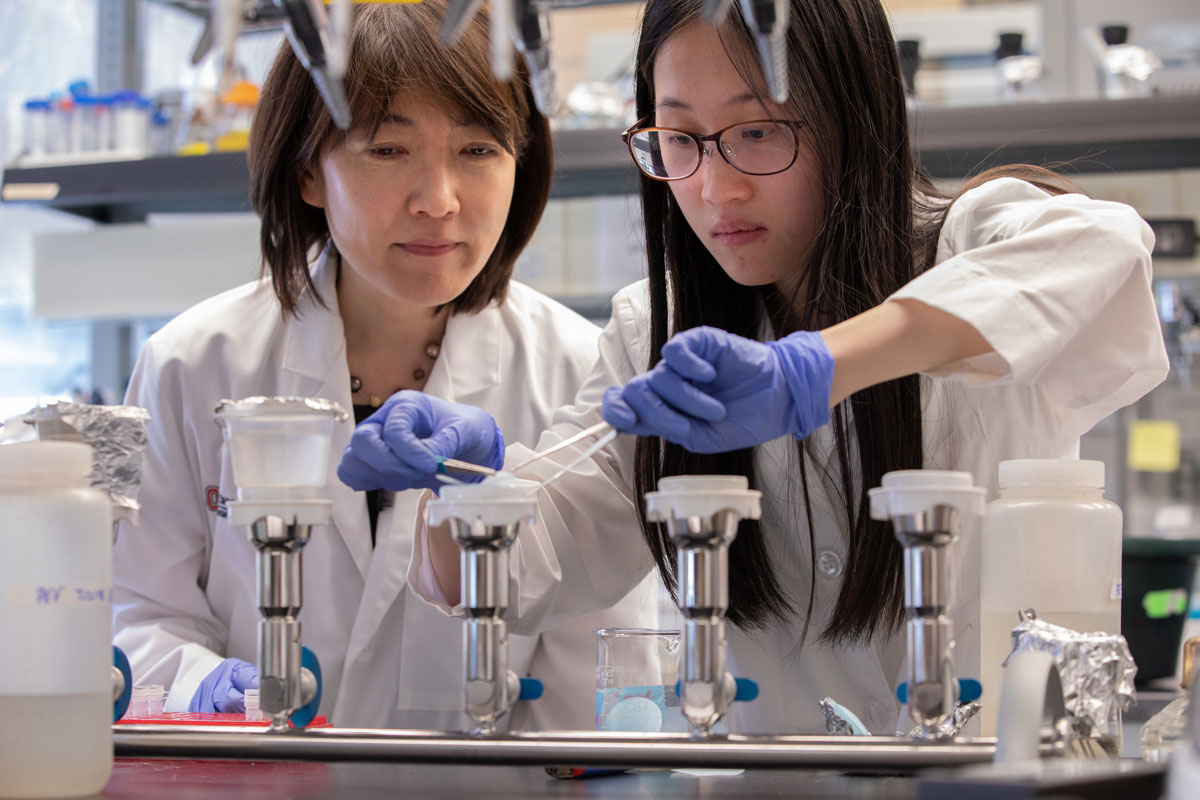 Many factors go into choosing a college that will expand your knowledge and advance your career. At The Ohio State University, we are proud of the advantages — and the unrivaled public health experiences — that a university of our size can provide. But Ohio State is also a place where you can find your smaller community, where you'll have the opportunity to innovate and explore to drive global health forward.
Here are six great reasons why choosing the College of Public Health at Ohio State may be the best decision for your graduate education.
1. Our thought-provoking public health leaders are dedicated to your success
As a student at Ohio State, you learn from faculty leading today's pressing public health conversations. You will find your voice in public health and have the space to be heard — in the classroom, on campus and in the community. Our commitment to your success is evident from the first day you step into the classroom through the day you earn your diploma.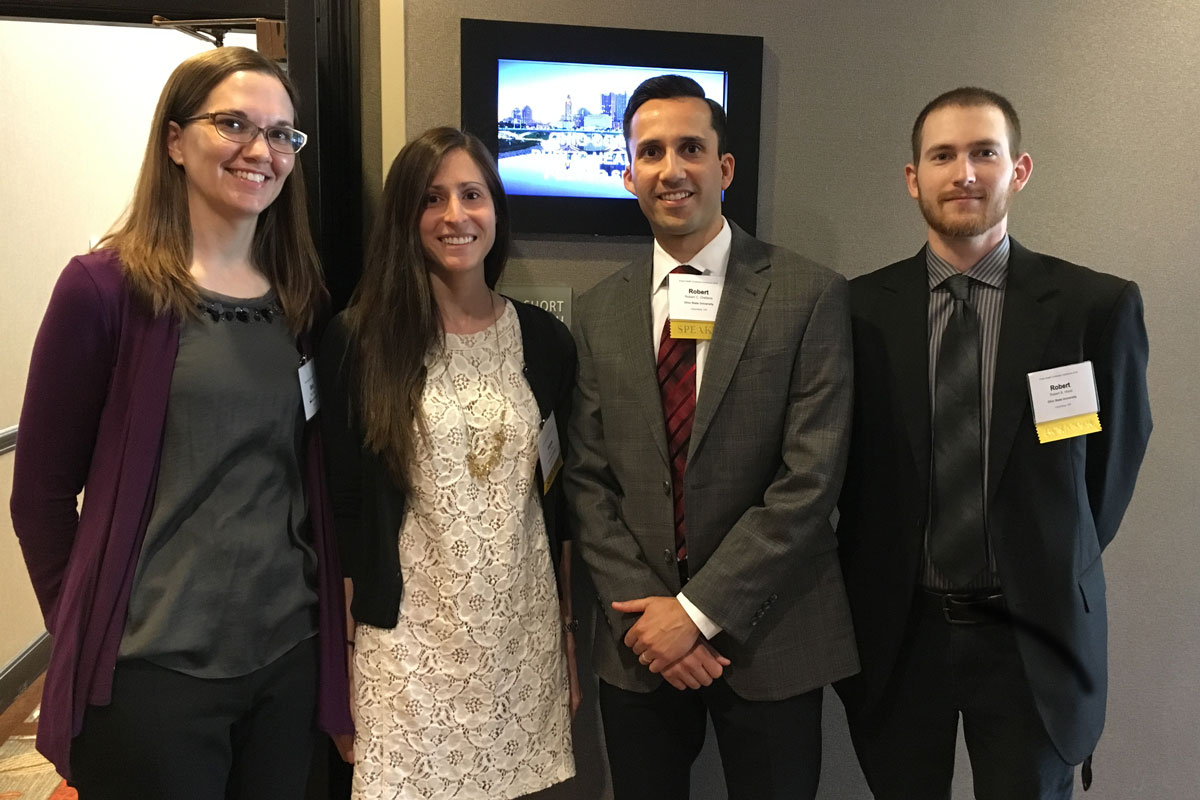 2. Boundless opportunities await
Whether you focus your education on large-scale global health issues or ways to put theory into practice in the community right away, Ohio State helps you to find your purpose. Joining student organizations, diving into meaningful research and connecting with health departments and other community agencies are just some of the ways you can help improve the lives of people and dismantle obstacles to good health.
Collaboration is paramount at the College of Public Health. Our students, researchers and faculty reach out across the college and university opening doors to learning and opportunity. It happens not only among the seven health science colleges, but in partnership with experts in engineering, law, public affairs, nutrition, environmental sciences, and the arts and sciences.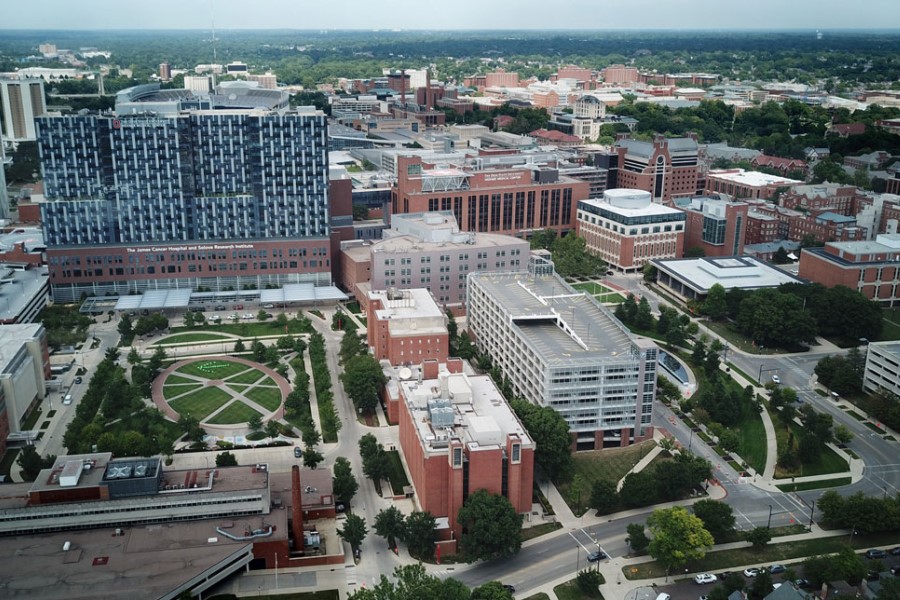 3. Seven health science colleges all on one campus
The partnerships among Ohio State's seven health sciences disciplines present opportunities for discovery and impact that could not happen on their own. It's a distinct advantage on Ohio State's Columbus campus that not many other universities can provide, allowing you to directly learn and examine how public health impacts medicine, dentistry, nursing, optometry, pharmacy and veterinary medicine.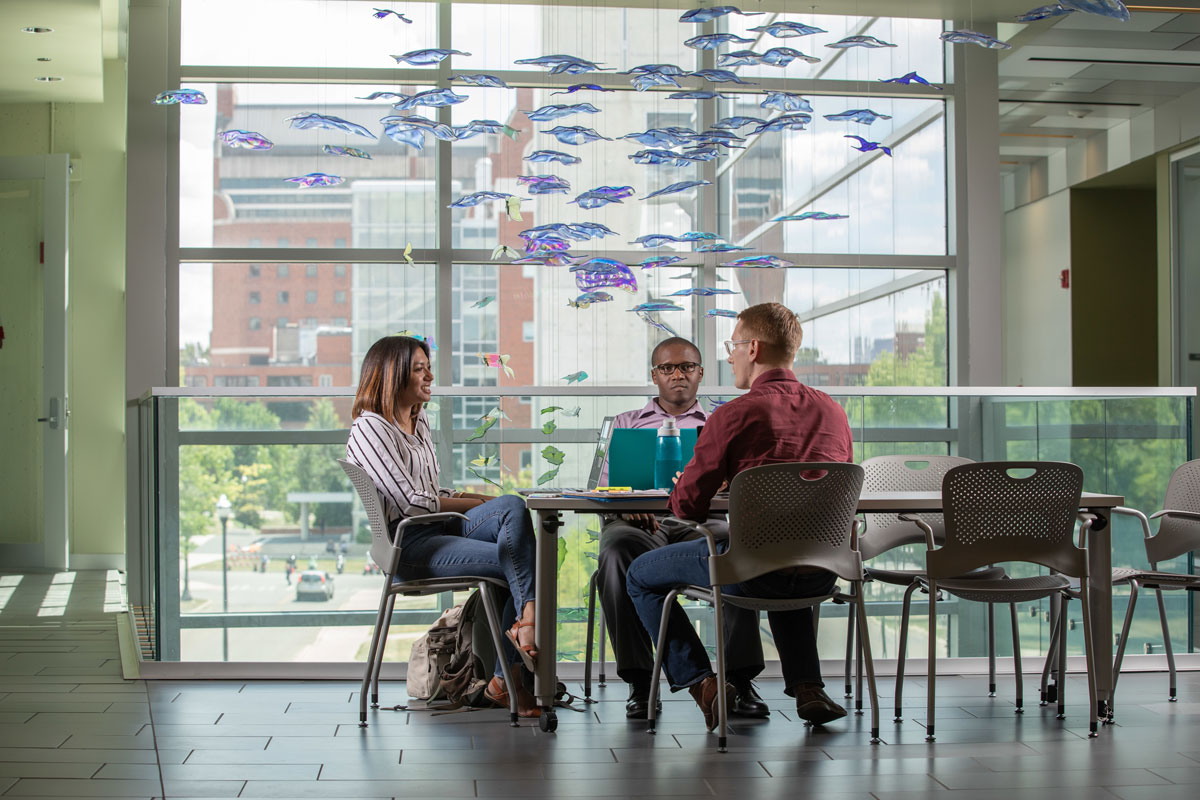 4. Dedicated to inclusive excellence
We believe that diversity is excellence. We are committed to seeking ways to eliminate obstacles and increase equity. Differences in opinion and experience are true strengths of our community and academics at the Ohio State College of Public Health. We provide a safe, yet intellectually challenging, space for all identities and viewpoints in the interest of improving our shared futures. This sense of community and belonging for all is paramount.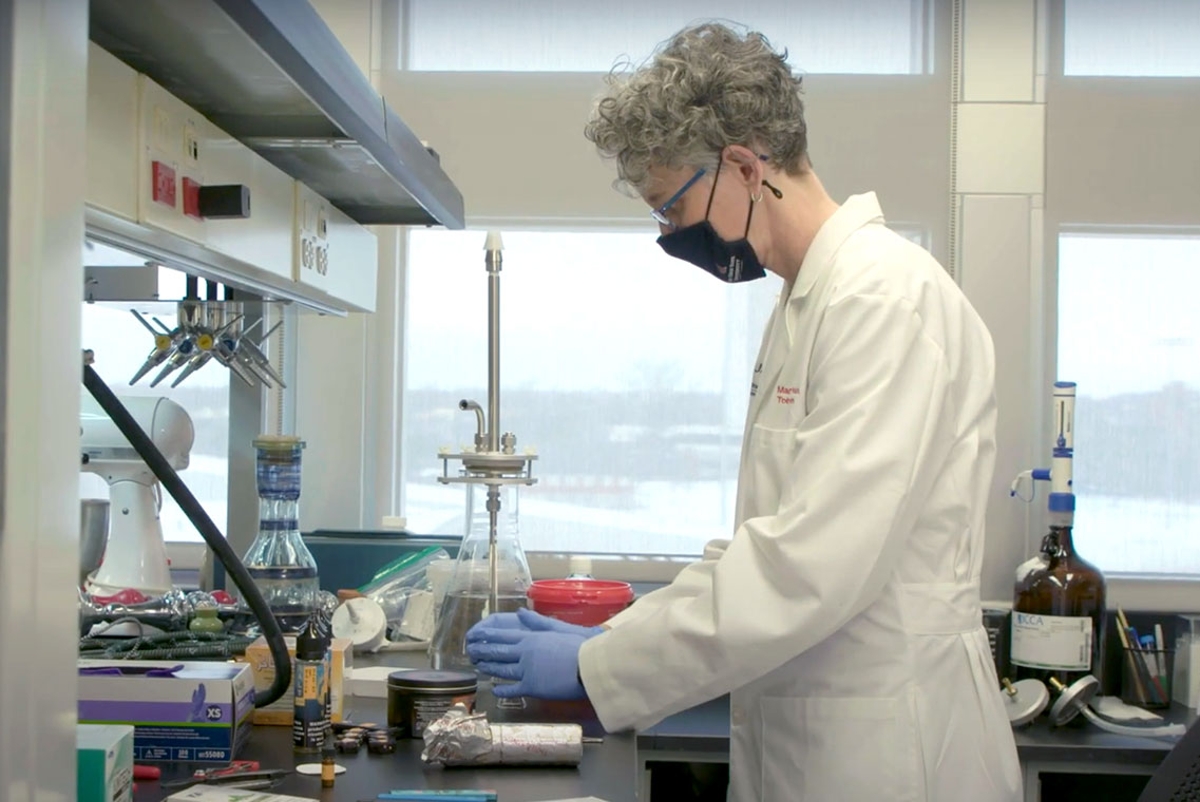 5. Faculty with expertise in today's most pressing health issues
Cancer epidemiology. Sexual and reproductive health. Tobacco, vaping and the opioid crisis. Health and the environment. These are just some of our research strengths. The impact of this research is felt not just locally but throughout the national and world.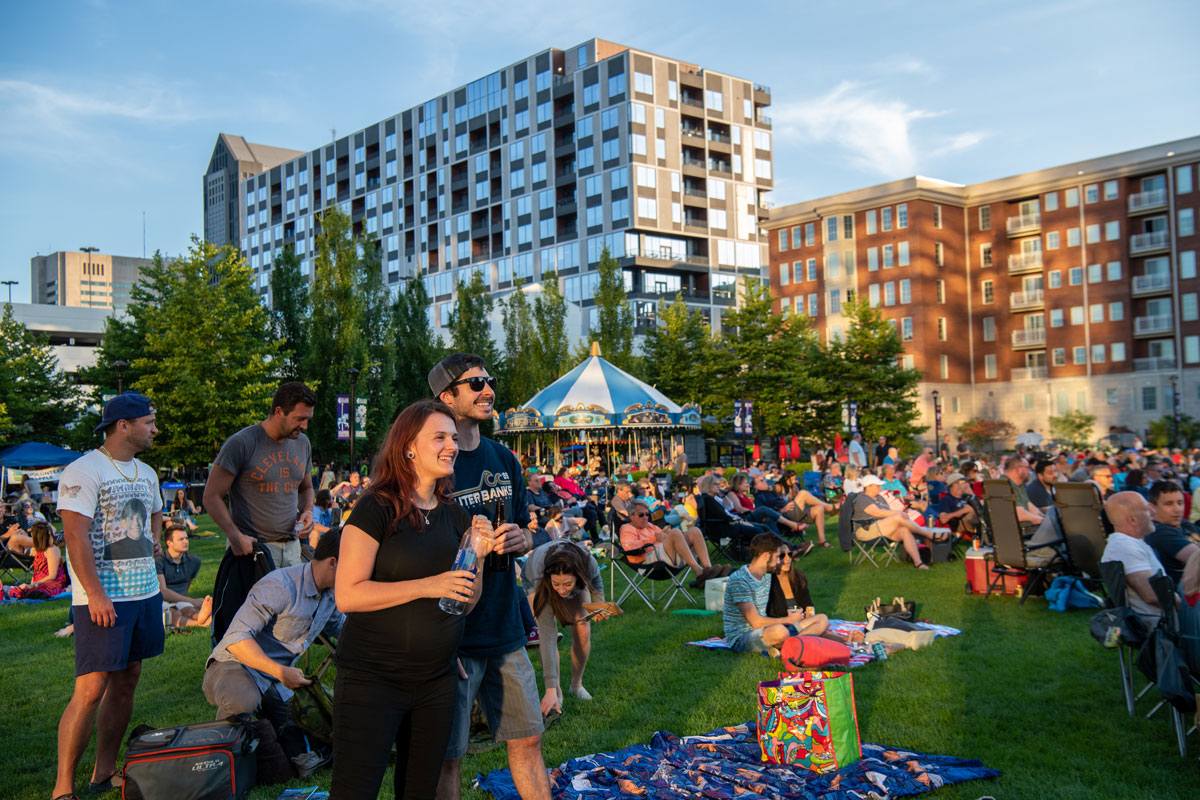 6. Columbus: More than meets the eye
Columbus and central Ohio are among the fastest growing regions in the United States. Its thriving biomedical and health services industry is home to successful brands such as Cardinal Health and Abbott. Three major health providers, including The Ohio State University Wexner Medical Center, deliver health care to all populations in the 14th largest city in America. And it has seen many growing companies using technology to innovate health care as well.
Columbus won a $50 million grant to transform transportation in the region, which included recently completed public health initiatives such as prenatal trip assistance for expectant mothers and self-driving shuttles to close transportation gaps and improve access to healthy food and childcare.
And Ohio's capital city is truly a fun, vibrant place to be. The diversity in food, a nationally renowned zoo and science center, beautiful parks, a bustling arts scene, and a variety of sports, music and entertainment options make Columbus a great place to have fun, create memories and make a difference.
The bottom line: At Ohio State, we champion your potential through unrivaled experiences that bring together expertise, ideas and resources wherever we are. As a community, we help you envision the unimagined, advance innovations and solve complex public health problems at a scale few others can match.