Assistant Professor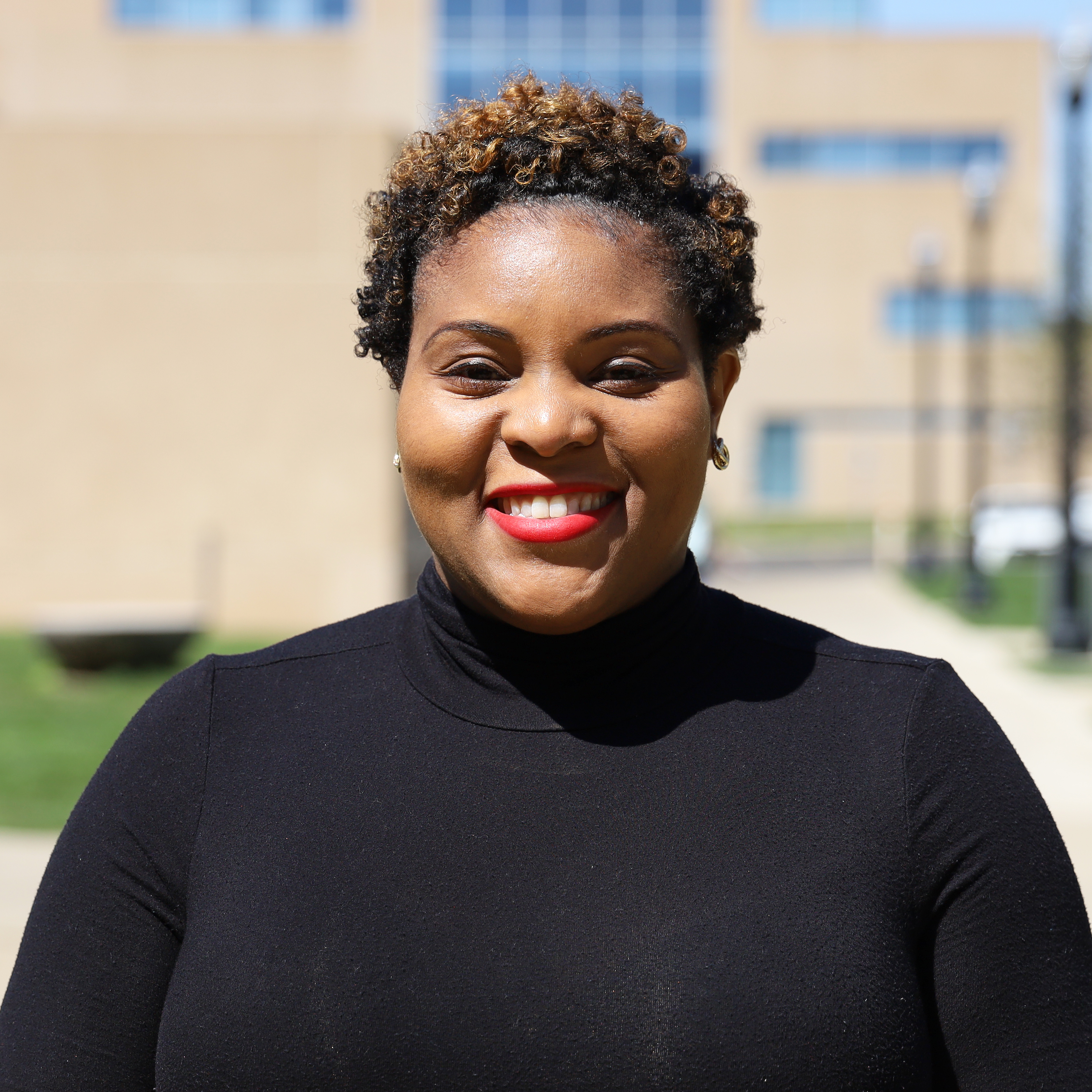 Cancer is one of two leading causes of death, yet we repeatedly see that certain groups fare worse when it comes to outcomes. To eliminate these poorer health outcomes for minority and underserved populations has always been my motivation to pursue work in public health and cancer health disparities-related research.
Contact
349 Cunz Hall
1841 Neil Ave
Columbus, OH 43210
Email: ewing.352@osu.edu
Phone: 614-688-0748

My research interests are focused on advancing cancer health equity through cancer prevention and risk reduction for underserved and minority populations — particularly those prior to the age of screening recommendations. My research is aimed at leveraging various strategies including community-based participatory research, community-based prevention marketing, community-based system dynamics and social technology for reducing and eliminating health disparities through intervention development, testing and dissemination.
Behavioral Oncology, Cancer Prevention, Implementation Science, Community-Engaged Research, Community-Based Prevention Marketing, Community-Based System Dynamics, Social Technology, Health Disparities, Minority Health, Social Determinants of Health, Social Justice
Postdoctoral Fellowship in Behavioral Oncology, Moffitt Cancer Center, 2020-2021
PhD, Public Health, University of South Florida, 2014-2019
MPH, Behavioral Science and Health Education, Emory University, 2009-2011
BA, Spanish and Medicine, Health and Society, Vanderbilt University, 2005-2009
Ewing, A. P., Alalwan, M. A., Best, A. L., Parvanta, C. F., Coughlin, E. C., Dorn, J. M., Levin, B. L., Meade, C. D., & Gwede, C. K. 2023. Understanding Cancer Screening Intention Among Physically Active Adults Ages 18-49. Journal of cancer education: the official journal of the American Association for Cancer Education, 38(2), 467–475. https://doi.org/10.1007/s13187-022-02142-2
Ewing, AP, Bewa, MJ, Zemen, R, Schneider, T, Zaire, P, Clark, *, Hefner, J, Parvanta, C. Developing a Social Marketing based Colorectal Cancer Screening Campaign centered on Stool-based Testing for Patients Utilizing Services at a Federally Qualified Healthcare Center. 2023. Social Marketing Quarterly.
Ewing AP, Chang, G, Henry, A, Brown, JA, Alalwan, MA, Boyd, DT, Marshall, D, McElwain, S, Best AL, Parvanta CP, Levin BL, Meade, CM, Gwede CK. 2023. Lifestyle Related Cancer Risk and Protective Behaviors Vary among a Convenient Sample of Physically Active, Young-to-Middle Aged Adults 18-49. 2023. International Journal of Environmental Public Health Special Issue: Cancer Epidemiology and Mixed Methods: Primary and Secondary Prevention.
Ewing, A. P., Alalwan, M., Brown, J. A., Korley, N. D., Adekunle, T. E., Nafiu, T. C., Coughlin, E. C., Parvanta, C. P., Meade, C. D., Gwede, C. K., & Best, A. L. 2022. Physically fit with a higher cancer risk? Influences of cervical cancer screening among a sample of physically active women ages 21–49 living in the United States. Preventive Medicine Reports, 101978. https://doi.org/10.1016/j.pmedr.2022.101978