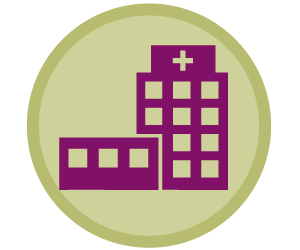 The mission of the Division of Health Services Management and Policy (HSMP) is to conduct high-quality research, education, and service activities to improve the organization, financing and delivery of health care.
Our faculty consists of distinguished scholars, who are national leaders in the areas of health care management, health policy analysis, health services research, quality-of-care measurement and improvement, health finance and health economics. The division is growing rapidly and we are continuing to recruit new faculty to add to the breadth and depth of our expertise in all aspects of health care.
The Ohio State University's HSMP program has a rich 39-year history providing top-tier education, research, and service. Our graduates now occupy leadership positions in health care institutions around the United States.
The Division of Health Services Management and Policy offers two outstanding degree programs: The MHA (Masters of Health Administration) and the PhD, with concentration in health policy and health services research. The College's MHA program is currently ranked 7th nationally by U.S. News and World Report.
Learn more about our degree programs
Master of Health Administration (MHA)
Prepare for management careers and leadership roles in a variety of health care settings from one of the most widely recognized professional health care leadership programs in the United States.
PhD Health Services Management and Policy
The doctoral program prepares thought leaders with a deep understanding and expertise in health care services management and policy.