Assistant Professor, joint appointment, College of Social Work
Health Behavior and Health Promotion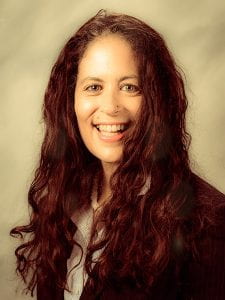 Dr. Gia Elise Barboza-Salerno's scholarship focuses on the manifestation of violence across the lifespan from childhood to old age. Their work explores the multiple contextual influences of risk, including trauma, externalizing behaviors and substance abuse, on manifestations of interpersonal violence (e.g., domestic abuse, adolescent bullying), self-harm (e.g., suicide), and neglect in vulnerable populations (children, adolescents, LGBT individuals and the elderly). Dr. Barboza-Salerno's research utilizes big data, nationally representative datasets, quasi-experimental and longitudinal research designs and methodologies, such as Growth Mixture Modeling, Parallel Process Modeling, and Bayesian Space-Time techniques. Their work has recently appeared in Applied Spatial Analysis and Policy, Child Maltreatment, The Journal of Interpersonal Violence, and The Journal of Urban Health. Dr. Barboza-Salerno's work has been funded by the National Science Foundation, State Street and the United Way.
Dr. Barboza-Salerno currently serves as the Statistical Associate Editor for the journal Child Maltreatment. Dr. Barboza-Salerno is also an attorney who has worked in the courts as an advocate assisting domestic violence victims navigate the legal and criminal justice system.
Drug overdose prevention; Child maltreatment/family violence; Advanced statistical modeling; Spatial analysis; Scholarly writing (publications); Intersection of child welfare and legal system
PhD – Michigan State University, 2008 – Political Methodology
MS – Michigan State University, 2008 – Statistics
MA – Michigan State University, 2002 – Child Development and Family Studies
JD – Michigan State University, 2000 – Law
GlaxoSmithKline (GSK) Scholar Award for Applied Statistics
King's Scholar Fellowship
Professional Organization Member:
American Bar Association (ABA)
Cumberland County Bar Association (CBA)
Maine Bar Association (MBA)
Colorado Bar Association (CBA)
Barboza, G., Angulski, K., Hines, L. et al. Variability in Opioid-Related Drug Overdoses, Social Distancing, and Area-Level Deprivation during the COVID-19 Pandemic: a Bayesian Spatiotemporal Analysis. J Urban Health (2022).
Barboza, Gia, and Romello Valentine. "A Network Analysis of Post-Traumatic Stress among Youth Aging out of the Foster Care System." Children and Youth Services Review 140 (September 2022): 106589.
Barboza, Gia. "A Secondary Spatial Analysis of Gun Violence near Boston Schools: A Public Health Approach." Journal of Urban Health 95, no. 3 (April 11, 2018): 344–60.
Barboza, Gia E., Lawrence B. Schiamberg, and Layne Pachl. "A Spatiotemporal Analysis of the Impact of COVID-19 on Child Abuse and Neglect in the City of Los Angeles, California." Child Abuse & Neglect 116 (June 2021): 104740.
Barboza-Salerno, Gia Elise. "Variability and Stability in Child Maltreatment Risk across Time and Space and Its Association with Neighborhood Social & Housing Vulnerability in New Mexico: A Bayesian Space-Time Model." Child Abuse & Neglect 104 (June 2020): 104472.
Barboza-Salerno, Gia Elise. "Cognitive Readiness to Parent, Stability and Change in Postpartum Parenting Stress and Social-Emotional Problems in Early Childhood: A Second Order Growth Curve Model." Children and Youth Services Review 113 (June 2020): 104958.
Barboza-Salerno, Gia Elise. "Examining Spatial Regimes of Child Maltreatment Allegations in a Social Vulnerability Framework." Child Maltreatment 25, no. 1 (February 2020): 70–84.
Barboza, Gia Elise, and Lawrence Schiamberg. "Dual Trajectories of Parenting Self‐efficacy and Depressive Symptoms in New, Postpartum Mothers and Socioemotional Adjustment in Early Childhood: A Growth Mixture Model." Infant Mental Health Journal 42, no. 5 (September 2021): 636–54.
Barboza, Gia Elise, and Kate Angulski. "A Descriptive Study of Racial and Ethnic Differences of Drug Overdoses and Naloxone Administration in Pennsylvania." International Journal of Drug Policy 78 (April 2020): 102718.
Barboza, Gia Elise. "Latent Classes and Cumulative Impacts of Adverse Childhood Experiences." Child Maltreatment 23, no. 2 (May 2018): 111–25.
Barboza, Gia Elise. "The Geography of Child Maltreatment: A Spatiotemporal Analysis Using Bayesian Hierarchical Analysis With Integrated Nested Laplace Approximation." Journal of Interpersonal Violence 34, no. 1 (January 2019): 50–80.
For a complete list: https://scholar.google.com/citations?user=ej_48AcAAAAJ&hl=en&authuser=1