Assistant Professor
Health Behavior and Health Promotion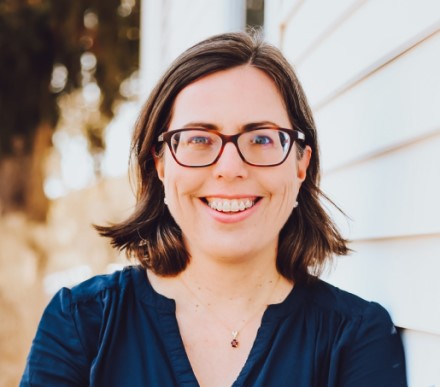 I am an intervention scientist dedicated to conducting the scientific work needed to improve health and reduce disparities for those impacted by violence in the context of trauma—most notably women and children exposed to domestic violence and homelessness. In the United States, one in three women will experience domestic violence and over one million youth are homeless. An interconnected web of comorbid conditions are concentrated within these populations, including undiagnosed head injury, disability from mental health, alcohol, tobacco, and other substance use and exposure to forced or coerced sexual activity.  My work focuses on building and optimizing behavioral interventions for these populations recognizing the chaotic circumstances in which they live and are trying to recover, heal, and make behavioral change. As the leading cause of premature morbidity and mortality, and due to its high prevalence within these populations, I have increasingly focused my scholarship on understanding smoking behavior and cessation.  Informed by nearly two decades of community work in violence prevention and crisis response, and trained as a feminist theorist, I also bring gender, culture, justice and community practice lenses to the study of health behavior and the promotion of health equity. I am the co-founder of the Ohio Alliance to End Sexual Violence, a 501(c)3 organization recognized by the Centers For Disease Control and Prevention and the Office on Violence Against Women as Ohio's coalition addressing sexual violence response and its prevention.  I was awarded a K07 Career Development Grant (2017-2022) from the National Cancer Institute to develop a smoking cessation intervention for homeless youth using novel, optimization methodology (Multiphase Optimization STrategy).  In addition, I serve as an evaluator on an Office of Victims of Crime funded demonstration grant (2016-2019) awarded to the Ohio Domestic Violence Network; this work focuses on the creation, implementation and evaluation of the C.A.R.E. model, designed to increase advocacy organizations' capacity to better meet the complex and often interconnected health concerns of domestic violence survivors—including brain injury, mental health, trauma and substance use.
Health Equity, Trauma-informed Health Behavior Intervention Development, Vulnerable, Traumatized Populations (Sexual & Domestic Violence Survivors, Homeless Youth), Tobacco Control & Cessation, Intersection of Violence Exposure, Mental Health, Brain Injury & Substance Use, Community-Engaged Evaluation & Research
Postdoctoral Researcher, Tobacco Control, Ohio State University, 2016-2017
Ph.D., Health Behavior and Health Promotion, Ohio State University, 2015
Predoctoral Fellow, Behavioral Oncology, Mary Margaret Walther Foundation, Behavioral Cooperative Oncology Group Center for Symptom Management, 2013-2015
M.A., Women's Studies, Ohio State University, 2001
B.A., Religion (major), Sociology (minor), Wittenberg University, 1998
Outstanding New Student Organization Award, Student Advocates for Sexual Health Awareness (SASHA) Office of Student Life Leadership Awards, Faculty Advisor, The Ohio State University, 2019
Murray Straus Interpersonal Violence Original Research Award, Co-Recipient with Rachel Ramirez, Community-based Participatory Action Research Partner; National Partnership to End Interpersonal Violence Across the Lifespan (NPEIV), 24th International Summit on Violence, Abuse & Trauma, San Diego, CA, 2019
Mengo C, Nemeth JM, 

Beaujolais B

, 

Colye A

, 

Abukar F

. Support Services to Address Domestic Violence among Adolescent Girls and Women Refugee Survivors in the US: Knowledge, Perceptions, and Barriers. J Immigr Refug Stud. Accepted

Kemble H

, 

Sucaldito A

, Kulow E, Ramirez R, Hinton A, 

Glasser A

, Wermert A, Nemeth JM. How CARE Tools Are Being Used to Address Brain Injury and Mental Health Struggles With Survivors of Domestic Violence. J Head Trauma Rehabil. 2022;37(1):E39-E47. doi:10.1097/HTR.0000000000000745

Patterson JG,

 

Glasser AM

, 

Macisco JM

, Hinton A, Wermert A, Nemeth JM. "I smoked that cigarette, and it calmed me down": A qualitative analysis of intrapersonal, social, and environmental factors influencing decisions to smoke among youth experiencing homelessness [published online ahead of print, 2021 Oct 4]. Nicotine Tob Res. 2021;ntab196. doi:10.1093/ntr/ntab196
Nemeth JM, Padamsee TJ, & the Needs Assessment Writers' Team. (2020). Ohio's COVID-19 Populations Needs Assessment: Minimizing the Disparate Impact of the Pandemic and Building Foundations for Health Equity. The Ohio State University College of Public Health. https://go.osu.edu/inequitable-burdens-covid-19.
Glasser A, Macisco J, Miller L, Garbsch E, Wermert A, Nemeth JM.  Smoking Cessation Methods Among Homeless Youth in a Midwestern City. Addict Behav Rep. 2020 Apr 19;11:100276.
Mengo C, Beaujolais B, Kulow E, Ramirez R, Brown A, Nemeth JM. Knowledge and Perspectives of Domestic Violence Service Providers about Survivors with Mental Health Disability. J Fam Violence. 35, pages181–190(2020).
Yoon S, Dillard R, Kobulsky J, Nemeth JM, Shi Y, Schoppe-Sullivan S. The Type and Timing of Child Maltreatment as Predictors of Adolescent Cigarette Smoking Trajectories. Substance Use and Misuse. Subst Use Misuse. 2020;55(6):937-946. 
Nemeth JM, Mengo C, Ramirez R, Kulow E, Brown A. Provider Perceptions and Domestic Violence (DV) Survivor Experiences of Traumatic and Anoxic-Hypoxic Brain Injury: Implications for DV Advocacy Service Provision.  Journal of Aggression, Maltreatment & Trauma. 2019;28(6):744-763.
Nemeth JM, Mengo C, Ramirez R, Kulow E, Brown A. Provider Perceptions and Domestic Violence (DV) Survivor Experiences of Traumatic and Anoxic-Hypoxic Brain Injury: Implications for DV Advocacy Service Provision.  Journal of Aggression, Maltreatment & Trauma. 2019;28(6):744-763.
Nemeth, JM, Viveiros, N, Lynch, K, Anderson, T, Fisher, B. Adolescent Reproductive and Sexual Coercion: Measurement Invariance in a Population-Based Sample of Male and Female High School Students. J Fam Violence. 2019 Aug 28;10.1007/s10896-019-00092-w.
Nemeth JM, Thomson T, Lu B, Peng J, Krebs V, Doogan N, Ferketich A, Post D, Browning C, Paskett E, Wewers ME.   A social-contextual investigation of smoking among rural women: multi-level factors associated with smoking status and considerations for cessation.  Rural Remote Health. 2018;18(1):4338.
Nemeth JM, Cooper S, Wermert A, Shoben A, Wewers ME.  The relationship between type of telephone service and smoking cessation among rural smokers enrolled in quitline tobacco dependence treatment. Prev Med Rep. 2017;8:226-231.
Thomson T, Nemeth J, Peng J, Lu B, Ferketich A, Paskett E, Wewers ME.  Address-Based Sampling for Recruiting Rural Subpopulations: A 2-Phase, Multimode Approach.  J Rural Health.  2018;34(2):193-201.
Bonomi A, Eaton AA, Nemeth JM, Gillum TL.  The abuse litmus test: a classroom tool to assess power and control in on-screen relationships.  Fam Relat.  2017;66(1):154-165. 
Curry E, Nemeth JM, Wermert A, Conroy S, Shoben A, Ferketich A, Wewers ME. A Descriptive Report of Electronic Cigarette Use After Participation in a Community-Based Tobacco Cessation Trial. Nicotine Tob Res. 2017;20(1):135-139.
Wewers ME, Shoben A, Conroy S, Curry E, Ferketich AK, Murray DM, Nemeth J, Wermert A. Effectiveness of Two Community Health Worker Models of Tobacco Dependence Treatment Among Community Residents of Ohio Appalachia. Nicotine Tob Res. 2017;19(12):1499-1507.
Nemeth JM, Bonomi AE, Lu B, Lomax RG, Wewers ME. Risk Factors for Smoking in Rural Women: The Role of Gender-Based Sexual and Intimate Partner Violence. J Womens Health.  2016;25(12):1282-91.
Thomson TL, Krebs V, Nemeth JM, Lu B, Peng J, Doogan NJ, Ferketich AK, Post DM, Browning CR, Paskett ED, Wewers ME. Social Networks and Smoking in Rural Women: Intervention Implications. Am J Health Behav. 2016;40(4): 405-15.
Liu ST, Nemeth JM, Klein EG, Ferketich AK, Kwan MP, Wewers ME.  Risk perceptions of smokeless tobacco among adolescent and adult users and nonusers.  J Health Commun. 2015;20(5): 599-606.
Bonomi AE, Nemeth JM, Altenburger LE, Anderson ML, Snyder A, Dotto I.  Fiction or not? Fifty Shades is associated with health risks in adolescent and young adult females.  J Womens Health. 2014;23(9):720-8.
Liu ST, Nemeth JM, Klein EG, Ferketich AK, Kwan MP, Wewers ME. Adolescent and adult perceptions of traditional and novel smokeless tobacco products and packaging in rural Ohio. Tob Control. 2014;23(3):209-14.
Kurta ML, Krok JL, Hade EM, Williams J, Nemeth JM, Paskett ED. The association between sexual abuse and adherence to risk-appropriate cervical cancer screening guidelines: a study of women in Appalachian Ohio. Cancer Epidemiol Biomarkers Prev. 2014; 23(3): 568-569. 
Nemeth JM, Bonomi AE, Lomax RG.  Initial validation of the Retrospective Teen Dating Violence Assessment (RTDVA).  J Womens Health. 2013;22(3):36.
Bonomi AE, Anderson ML, Nemeth J, Rivara FP, Buettner C.  History of dating violence and the association with late adolescent health.  BMC Public Health. 2013;13:821-32.
Krivoshey MS, Adkins R, Hayes R, Nemeth JM, Klein E.  Sexual assault reporting procedures at Ohio colleges. J Am Coll Health. 2013; 61(3):142-7.
Nemeth JM, Liu ST, Klein EG, Ferketich AK, Kwan MP, Wewers ME.  Factors influencing smokeless tobacco use in rural Ohio Appalachia.  J Community Health. 2012;37(6):1208-17.
Bonomi AE, Anderson ML, Nemeth J, Buettner C, Bartle-Haring S, Schipper D.  Dating violence victimization across the teen years:  Abuse frequency, number of abusive partners, and age at first occurrence.  BMC Public Health. 2012;12:637.
Nemeth JM, Bonomi AE, Lee M, Ludwin J.  Sexual infidelity as trigger for intimate partner violence.  J Womens Health. 2012;21(9):942-9.