Assistant Professor
Health Behavior and Health Promotion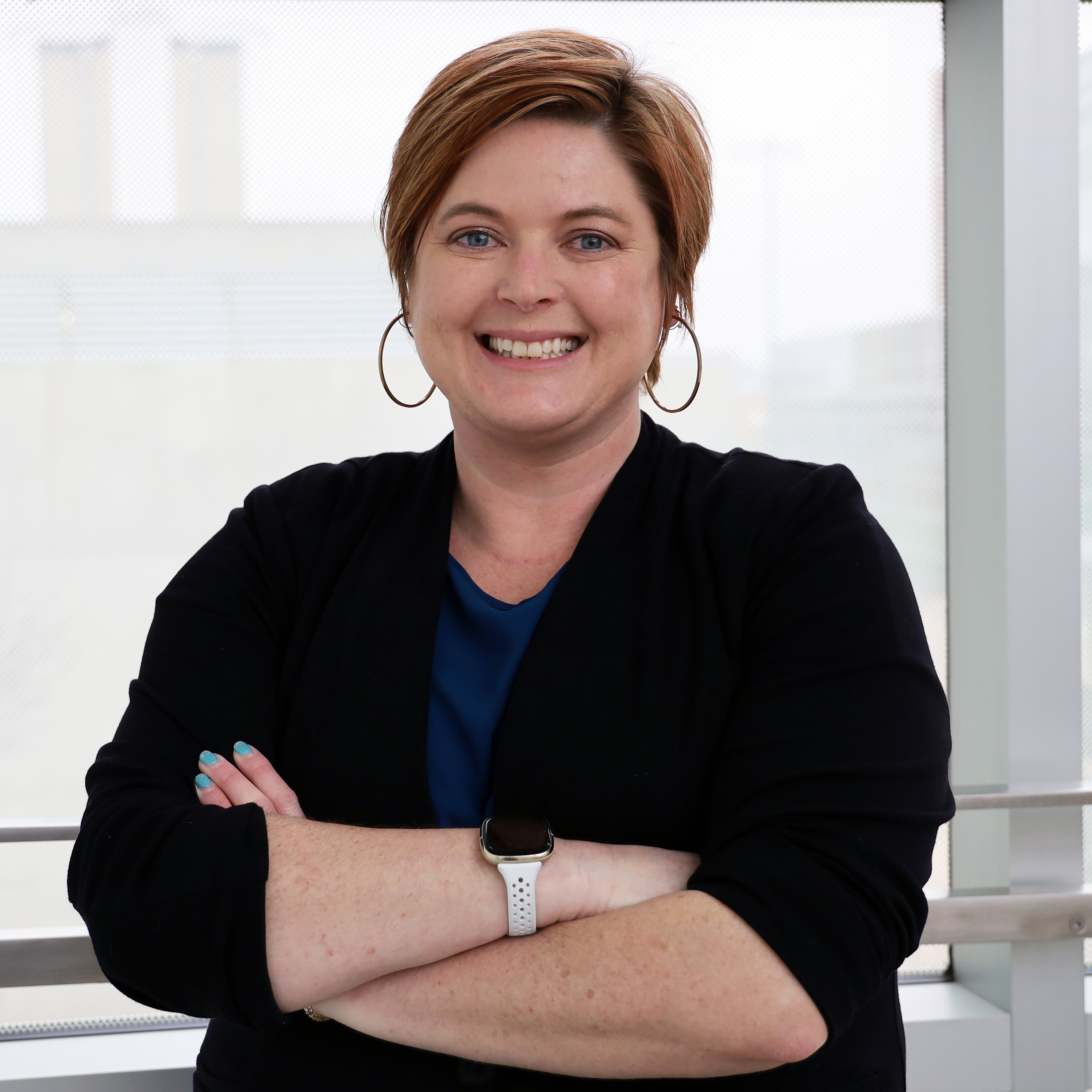 We know that living in discriminatory contexts effects the economic and social resources available to LGBTQ people, which shapes health decision-making. I want to understand that process and figure out, with community members, where we can intervene at a population level. I want us to create a level playing field for LGBTQ people in cancer prevention and control.
Dr. Joanne G. Patterson is a behavioral scientist whose research program aims to reduce cancer inequities, with a special focus on lesbian, gay, bisexual, transgender and queer (LGBTQ+) populations. Her research applies multilevel and intersectionality frameworks to evaluate the effectiveness and implementation of culturally tailored interventions to reduce behavioral cancer risks among minoritized LGBTQ+ populations. She is especially interested in tobacco and alcohol use, cancer screening, and upstream socioeconomic factors, including food insecurity.
   
Dr. Patterson applies mixed methods to her experimental and implementation studies to qualitatively explore how context and culture affect participant engagement with behavioral interventions, experimental findings, and intervention implementation and adoption. She is an expert in qualitative data collection and analysis, including rapid data analytic methods, thematic analysis and content analysis.
   
At Ohio State, Dr. Patterson collaborates on multiple studies in health communications and marketing, which have been funded by the National Cancer Institute and The Ohio State University James Comprehensive Cancer Center. She is currently funded by a National Cancer Institute (NCI) Career Development Award (R00CA260718) to examine the effect of exposure to culturally tailored tobacco public education messages on dual use of nicotine vapes and combustible cigarettes among LGBTQ+ young adults. She is also Co-I on The Ohio State University Tobacco Center of Regulatory Science to assess the effect of marketing on uptake of oral nicotine pouches, and their addiction potential among LGBTQ+ and non-LGBTQ+ young people (U54CA287392; MPIs: Wagener and Shields; Role: Co-I Project 4).
   
Dr. Patterson's community-engaged work aims to build organizational capacity to implement evidence-based interventions to reduce behavioral cancer risks among LGBTQ+ populations. She recently partnered with Equitas Health to conduct a mixed-methods formative program evaluation to develop patient-focused LGBTQ+ culturally tailored smoking cessation materials for use in behavioral and primary care settings. She is currently co-leading an LGBTQ+ community health needs assessment in partnership with Columbus Public Health and the Ohio State University Center for Health Outcomes and Policy Evaluation Studies.
Health Equity; Lesbian, Gay, Bisexual, Transgender, and Queer (LGBTQ+) Health; Social Determinants of Health; Cancer Prevention; Tobacco Prevention and Cessation; Tobacco Regulatory Science; Health Communications; Community Engaged Research; Implementation Science; Mixed Methods; Qualitative Methods
PhD, Health Behavior and Health Education; University of Tennessee, Knoxville TN
MPH, Social and Behavioral Sciences; Boston University School of Public Health, Boston MA
MSW, Program Planning and Evaluation (Macro); Boston University School of Social Work, Boston MA
BA, English; Wesleyan College, Macon GA
Patterson JG, Keller-Hamilton B, Wedel A, Vazquez-Otero C, Liu J, Lee D, Stevens E, Wagener T. Absolute and relative e-cigarette harm perceptions among young adult lesbian and bisexual women and nonbinary people assigned female at birth. Add Beh 2023. Jun 30:107788. doi: 10.1016/j.addbeh.2023
   
Liu J, Patterson JG, Keller-Hamilton B, Lee DN, Chrzan KR, Stevens EM. Sexual Orientation and Gender Identity Differences in Ad Perceptions and Product Appeal in Response to E-cigarette Advertising. Tob Induc Dis 2023. 21:111. doi: 10.18332/tid/169739
   
Lee D, Keller-Hamilton B, Wedel A, Wagener T, Stevens E, Patterson JG. Minoritized sexual identity and perceived effectiveness of Instagram public health messaging about e-cigarettes. J Health Comm 2022. doi: 10.1080/10810730.2022.2059724
   
Patterson JG, Keller-Hamilton B, Wedel A, Wagener TL, Stevens EM. Responses to e-cigarette health messages among young adult sexual minoritized women and nonbinary people assigned female at birth: Assessing the influence of message theme and format. Drug Alcohol Depend 2022; 21: 109249. doi: 10.1016/j.drugalcdep.2021.109249
   
Keller-Hamilton B, Miranda A, LaPolt D, Stevens EM, Wedel A, Wagener TL, Patterson JG. Associations of race and ethnicity with tobacco messaging exposures and tobacco use among bisexual and pansexual women. Prev Med Rep 2022; 25: 101657. doi: 10.1016/j.pmedr.2021.101657
   
 Patterson JG, Hinton A, Cooper SE, Wewers ME. Differences in quit attempts, successful quits, methods, and motivations in a longitudinal cohort of adult tobacco users by sexual orientation". Nicotine Tob Res 2021; ntab116. PMID: 34060633. doi: 10.1093/ntr/ntab116
   
Patterson JG, LaPolt DT, Miranda AR, Zettler PJ, Berman M, Roberts ME, Keller-Hamilton B, Ferketich AF. Switching stories: user testimonials on juul.com continue to contradict JUUL's switch ≠ cessation narrative. Tob Control (online first) 2020. doi: 10.1136/tobaccocontrol-2020-055816 PMID: 33154067
   
Patterson JG, Russomanno JR, Jabson Tree JM. Disparities in food insecurity and food assistance at the intersection of race and sexual orientation: A population-based study of adult women in the United States. Soc Sci Med – Pop Health 2020;12:100655. PMCID: PMC7442904 doi: 10.1016/j.ssmph.2020.100655
   
Russomanno J, Patterson, JG, Jabson JM. Food Security and Transgender and Gender Non-conforming Individuals in the Southeast United States: A Qualitative Study. Transgender Health 2019; 4(1), 1-11. doi: 10.1089/trgh.2018.0024 PMID: 31032424