Assistant Professor
Health Behavior and Health Promotion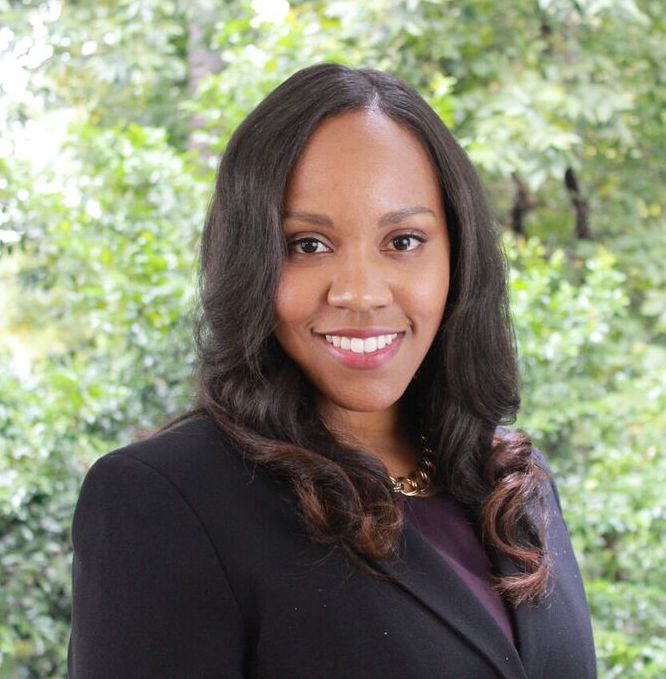 Contact
1841 Neil Ave.
356 Cunz Hall
Columbus, OH 43210
Email: ricks.13@osu.edu
Phone: 614-292-4216

Dr. Ricks is a behavioral scientist and health equity advocate with training in health communication and policy,  who seeks to understand and address social and structural influences on the sexual and reproductive health of racially minoritized, sexual and gender minority, adolescent, and economically vulnerable populations. Across the sexual and reproductive health spectrum, her work is concentrated in three focal areas: STI/HIV prevention, the impact of trauma on engagement in health behavior, and access to contraception and abortion care. She uses mixed methods, with an emphasis on qualitative methodology, to develop and test interventions. 
sexual and reproductive health, STI/HIV prevention, reproductive justice, contraceptive use, health equity, social determinants, sexual and gender minority health, racial/ethnic minority health, adolescent health
Postdoctoral Fellow, Behavioral Science and Health Education, Emory University, 2016
DrPH, Behavioral Health, University of Kentucky, 2013
MPA, Health Policy, Ohio University, 2010
BS, Public Relations, Ohio University, 2004
Ricks JM, Horan J. 2023. Association Between Childhood Sexual Abuse, IPV Trauma Exposure, Mental health and Social Gender Affirmation among Black Transgender Women. Health Equity. In-press.
Morgan E, Lancaster KE, Phosri Y, Ricks JM, Dyer C. 2023. Sexual Disparities are Not a Homogenous Population: Health Dispartiy Differnces Based on Residence in Rural Versus Urban Settings. Rural Remote Helath. In-press.
Spahnie M, Matthews A, Kiss D, Jones L, Ricks JM, Miller WC, Norris-Turner A. 2023. Positive and Negative Social Consequences of Participating in a Sexual Network Study. Ethics Hum Res. In-press.
Morgan E, Dyer C, Feinstein B, Ricks J. 2023. PrEP and Stigma Among a Sample of Older Adults in Columbus, OH. Int J STD AIDS,
34(2):122-129.
Ricks JM, Arthur EK, Stryker SD, Yockey RA, Anderson AM, Allensworth-Davies D. 2022. A Systematic Literature Review of Community-based Participatory Health Research with Sexual and Gender Minority Communities. Health Equity. 6(1), 640-657.
Ricks JM, Spahnie M, Matthews A, Copen CE, Rushmore J, Bernstein KT, Miller WC, Turner AN. 2022. Changes in Sexual Behavior over the COVID-19 Pandemic among a Community-based Sample of Men Who Have Sex with Men. Sex Transm Dis.
49(12), 844-850.
Ricks JM. Trauma-informed HIV Prevention for Black MSM: A Critical Need. 2020. Sex Transm Dis. 47(7), 447-449.
Ricks JM, Crosby RA, Graham CA, Sanders SA, Milhausen RR, Yarber WL. 2020. A Home-Practice Intervention for Increasing Condom use among University Undergraduates. Int J STD AIDS. 31(12), 1149-1153.
Serpico JJ, Ricks JM, Smooth WG, Romanos C, Brook DL, Gallo MF. 2020. Access to Single-Visit IUD Insertion at Ostetrician-Gynecology Practices in Ohio: An audit study. Contraception. 102(3), 190-194.
Ricks JM, Crosby RA, Mena L. 2018. Relationship Power and HIV Risk Among Young Black Men Who Have Sex with Men in the Southern United States. Sex Health, 15 (4), 292-297. 
Geter A, Ricks JM, McGladrey M, Crosby RA, Mena LA, Ottmar JM. 2016. Experiences of Anti-Homosexual Attitudes and Young Black Men Who Have Sex with Men in the South: A Need for Community-based Interventions. LGBT Health. 3(3), 214-218.
Hardin-Fanning F, Ricks JM. 2016. Attitudes, Social Norms, And Perceived Behavioral Control Factors Influencing Participation in A Cooking Skills Program in Rural Central Appalachia. Glob Health Promot. 
Ricks JM, Swartzendruber A, Sales JM, Boyce L, DiClemente RJ, Rose E. 2015. Acceptance of and Experiences Utilizing Expedited Partner Therapy Among African-American Juvenile Girls. SexHealth. 12(4):364-368.
Ricks JM, Crosby RA, Terrell I. 2015. Elevated Sexual Risk Behaviors Among Post-Incarcerated Young African American Men. Am J Mens Health.