Professor; Joint Appointment, College of Law
Health Services Management and Policy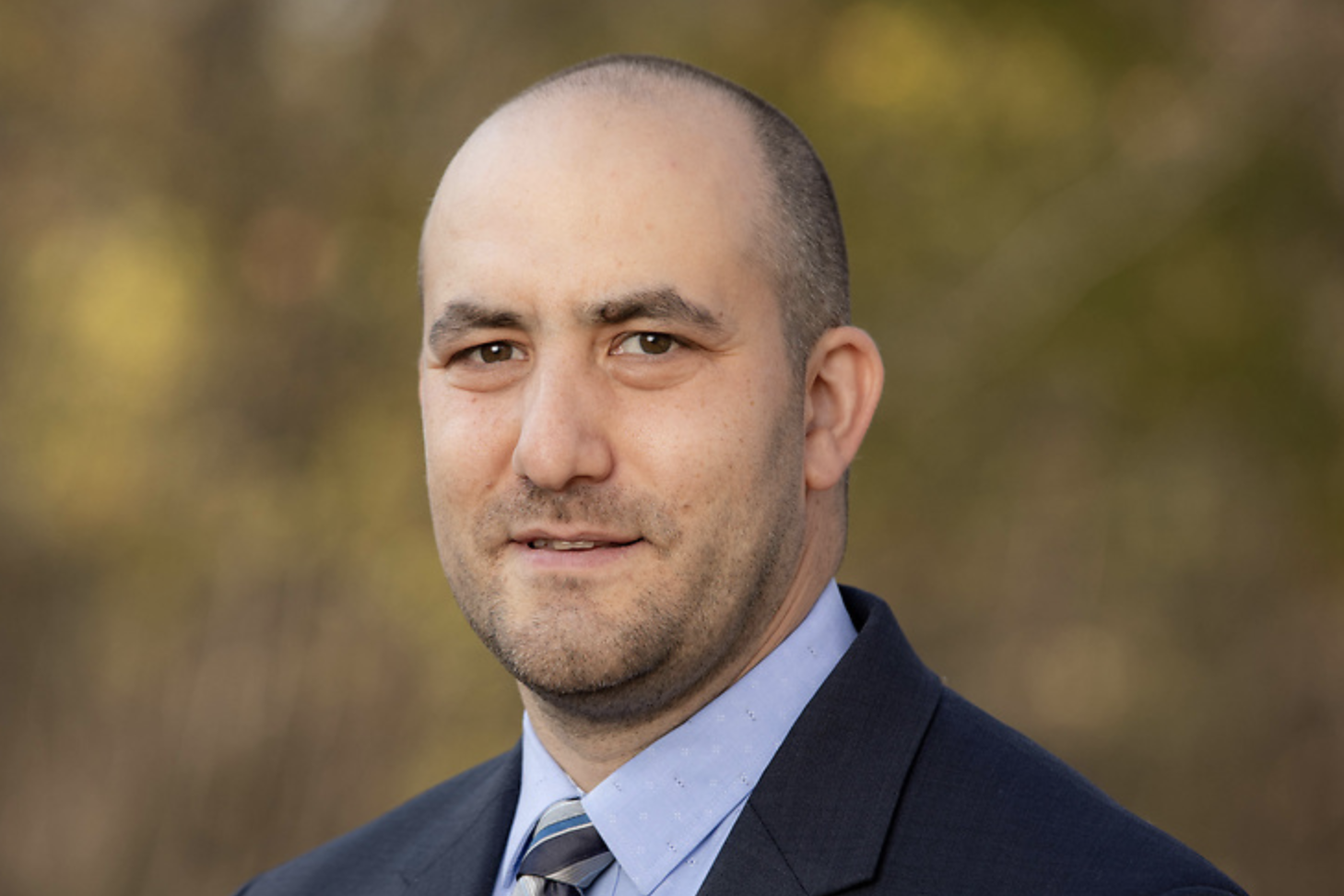 Public health is about what we, as a community, can do together to solve our most pressing problems. Law contributes to many health challenges, but it is also the most powerful tool we have to address them. At Ohio State, I'm able to work on multi-disciplinary teams that examine problems from all angles and figure out what policies could make a difference.
Contact
204 Cunz Hall
1841 Neil Ave
Columbus, OH 43210
Email: berman.31@osu.edu
Phone: 614-688-1438

Micah Berman is the Stephen F. Loebs Professor in Health Services Management and Policy at The Ohio State University's College of Public Health. He is also a Professor of Law at The Ohio State University's Michael E. Moritz College of Law. His research explores the intersection between public health research and legal doctrine, and he is a co-author of The New Public Health Law: A Transdisciplinary Approach to Practice and Advocacy (Oxford University Press, 2nd ed. 2022). His research has been funded by the U.S. Food & Drug Administration, the National Cancer Institute, the World Health Organization, the American Heart Association, the Ohio Department of Medicaid, and other sources, and he has published extensively in leading public health, medical, and legal journals. In recognition of his outstanding contributions to public health and tobacco control through both research and advocacy, Professor Berman has received the David P. Rall Award for Advocacy in Public Health from the American Public Health Association (2021) and the John Slade Award from the Society for Research on Nicotine & Tobacco (2023). 
Prior to joining Ohio State, Berman established and directed policy centers in Ohio and Massachusetts that developed innovative model ordinances and provided policy support to state and local public health programs. He has also served as a senior advisor to the FDA's Center for Tobacco Products, as a visiting scholar at the WHO's Center for International Cooperation on Tobacco Control (in Montevideo, Uruguay), and as a member of the NIH's Council of Public Representatives. 
Before turning his focus to public health, Berman was a trial attorney with the U.S. Department of Justice's Antitrust Division and an associate with the law firm Stinson LLP. He received a JD with distinction from Stanford Law School and a BA with highest honors in Public Policy from Brandeis University.  
Public Health Law and Policy; Health Care Law and Policy; Tobacco Policy; Global Public Health
JD, Stanford Law School
Certificate in Risk Sciences and Public Policy, Johns Hopkins Bloomberg School of Public Health
BA, Public Policy, Brandeis University
Book:
Scott Burris, Micah L. Berman, Matthew Penn, Tara Ramanathan Holiday, The New Public Health Law: A Transdisciplinary Approach to Practice and Advocacy, 2nd Edition (Oxford University Press, 2022).
Public Health Journals:
Svirsky L; Howard D; Berman ML. E-cigarettes and the multiple responsibilities of the FDA. American Journal of Bioethics 2022;22(10):5-14.
Berman ML; Glasser A. The public health standard in action: Analysis of the FDA's IQOS review. JAMA Oncology 2020;6(12):1864-1865.
Berman ML; Zettler PJ; Parasidis E. Law and ethics during a public health crisis. Ohio Journal of Public Health 2020;3(1):3-4.
Berman ML; Glasser A. Nicotine reduction in cigarettes: Literature review and gap analysis. Nicotine & Tobacco Research 2019;21(Suppl 1):S133-S144.
Berman ML; El-Sabawi T; Shields PG. Risk assessment for tobacco regulation. Tobacco Regulatory Science 2019;5(1):36-49.
Legal Journals:
Efthimios Parasidis, Micah L. Berman & Patricia J. Zettler, Assessing COVID-19 Emergency Use Authorizations, 76 Food & Drug L.J. 441 (2021).
Micah L. Berman, Tobacco Litigation, E-Cigarettes, and the Cigarette Endgame, 13 Ne. U. L. Rev. 219 (2021).
Micah L. Berman, The Faltering Promise of FDA Tobacco Regulation, 12 St. Louis J. Health L. & Pol'y 145 (2019).
Micah L. Berman, Using Opioid Settlement Proceeds for Public Health:  Lessons from the Tobacco Experience, 67 U. Kan. L. Rev. 1029 (2019).
Micah L. Berman, Elizabeth Tobin-Tyler & Wendy E. Parmet, The Role of Advocacy in Public Health Law, 47 J. L. Med & Ethics S15 (2019).
Patricia J. Zettler, Natalie Hemmerich & Micah L. Berman, Closing the Regulatory Gap for Synthetic Nicotine, 59 B.C. L. Rev. 1934 (2018).
Book Chapter:
Micah L. Berman, Public Health Law, in Maxcy-Rosenau-Last Public Health and Preventive Medicine: 16th Edition (Matthew Boulton & Robert Wallace, eds., 2021).
Lectures:
Recorded Lectures (password-protected)