Associate Professor; Joint Appointment, College of Law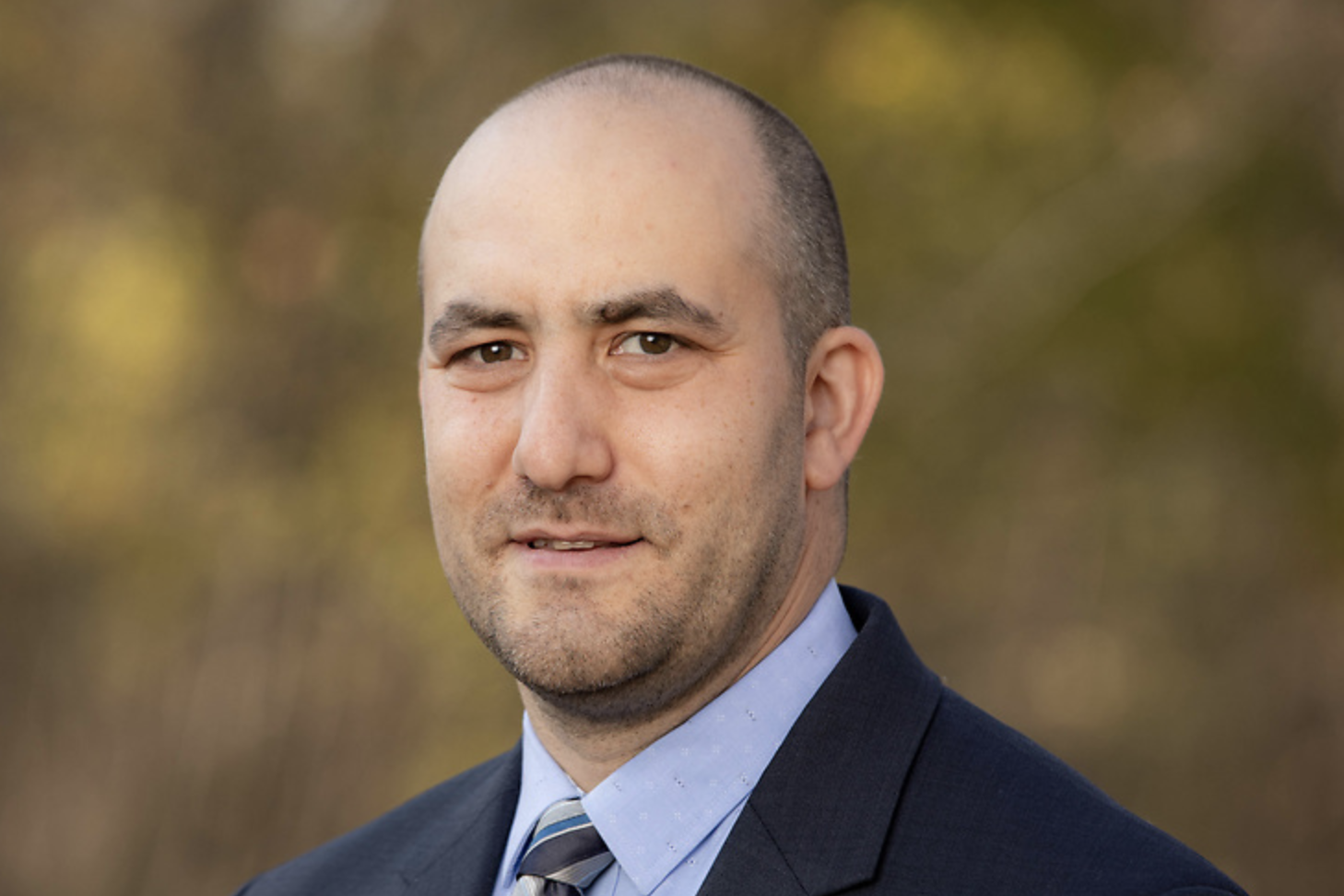 Public health is about what we, as a community, can do together to solve our most pressing problems. Law contributes to many health challenges, but it is also the most powerful tool we have to address them. At Ohio State, I'm able to work on multi-disciplinary teams that examine problems from all angles and figure out what policies could make a difference.
Contact
Email:
berman [dot] 31
osu [dot] edu
Micah Berman is an associate professor of public health and law at The Ohio State University's College of Public Health and Michael E. Moritz College of Law. His research explores the intersection between public health research and legal doctrine, and he is a co-author of The New Public Health Law: A Transdisciplinary Approach to Practice and Advocacy. In 2021, the American Public Health Association honored Professor Berman with the David P. Rall Award for Advocacy in Public Health for his commitment to science-based prevention of tobacco-related illness and death.
Prior to joining Ohio State, Berman established and directed policy centers in Ohio and Massachusetts that developed innovative model ordinances and provided policy support to state and local public health programs. He has also served as a senior advisor to the FDA's Center for Tobacco Products, as a visiting scholar at the WHO's Center for International Cooperation on Tobacco Control (in Montevideo, Uruguay), and as a member of the NIH's Council of Public Representatives.
Before turning his focus to public health, Berman was a trial attorney with the U.S. Department of Justice's Antitrust Division and an associate with the law firm Stinson LLP. He received a JD with distinction from Stanford Law School and a BA with highest honors in Public Policy from Brandeis University.  
Tobacco control and prevention; the intersection between public health research and legal doctrine
JD, Stanford Law School
Certificate in Risk Sciences and Public Policy, Johns Hopkins Bloomberg School of Public Health
BA, Public Policy, Brandeis University
Book:
Scott Burris, Micah L. Berman, Matthew Penn, Tara Ramanathan Holiday, The New Public Health Law: A Transdisciplinary Approach to Practice and Advocacy (Oxford University Press and APHA Press, 2018).
Public Health Journals:
Berman ML; El-Sabawi T; Shields PG. Risk assessment for tobacco regulation. Tobacco Regulatory Science 2019;5(1):36-49.
Berman ML; Bickel WK; Harris AC; LeSage MG; O'Connor RJ; Stepanov I; Shields PG; Hatsukami DK. Consortium on Methods for Evaluating Tobacco: Research tools to inform US Food and Drug Administration regulation of snus. Nicotine & Tobacco Research 2018;20(11):1292-1300.
Berman M; Hatsukami D. Reducing tobacco-related harm: FDA's proposed product standard for smokeless tobacco. Tobacco Control 2018;27(3):352-354.
Berman ML; Zettler PJ; Ashley DA. Anticipating industry arguments: the FDA's authority to reduce nicotine levels in cigarettes. Public Health Reports 2018;33(4):502-506.
Berman M. Regulatory oversight of ENDS product defects. Tobacco Control 2017;26(1):2-3.
Berman ML; Yang YT. E-cigarettes, youth, and FDA's "deeming" regulation. JAMA Pediatrics 2016;170(11):1039-1040.
Berman ML. Raising the tobacco sales age to 21: surveying the legal landscape. Public Health Reports 2016;131:378-381.
Berman ML; Connolly G; Cummings MK; Djordjevic MV; Hatsukami DK; Henningfield JE; Myers M; O'Connor RJ; Parascandola M; Rees V; Rice JM; Shields PG. Providing a science base for the evaluation of tobacco products. Tobacco Regulatory Science 2015;1(1):76-93.
Berman M; Crane R; Seiber E; Munur M. Estimating the cost of a smoking employee. Tobacco Control 2014;23(5):428-433.
Legal Journals:
Micah L. Berman, The Faltering Promise of FDA Tobacco Regulation, 12 St. Louis J. Health L. & Pol'y 145 (2019).
Micah L. Berman, Using Opioid Settlement Proceeds for Public Health:  Lessons from the Tobacco Experience, 67 U. Kan. L. Rev. 1029 (2019).
Micah L. Berman, Elizabeth Tobin-Tyler & Wendy E. Parmet, The Role of Advocacy in Public Health Law, 47 J. L. Med & Ethics S15 (2019).
Patricia J. Zettler, Natalie Hemmerich & Micah L. Berman, Closing the Regulatory Gap for Synthetic Nicotine, 59 B.C. L. Rev. 1934 (2018).
Micah L. Berman, M. Justin Byron, Natalie Hemmerich, Eric N. Lindblom, Allison J. Lazard, Ellen Peters & Noel T. Brewer, Communicating Tobacco Product Information to the Public, 72 Food & Drug L.J. 386 (2017).
Micah L. Berman, Combining Accreditation and Education: An Interdisciplinary Public Health Law Course, 44 J. L. Med. & Ethics S18 (2016).
Micah L. Berman, Clarifying Standards for Compelled Commercial Speech, 40 Wash. U. J. L. & Pol'y 53 (2016).
Micah L. Berman, Manipulative Marketing and the First Amendment, 103 Geo. L.J. 497 (2015).
Micah L. Berman & Annice E. Kim, Bridging the Gap Between Science and Law: The Example of Tobacco Regulatory Science, 43 J.L. Med & Ethics S95 (2015).
Book Chapter:
Micah L. Berman, The Commercial Speech Doctrine in the United States: False Promises and Promising Approaches for Protecting Public Health, in Tobacco Advertising: The Front and Back Side of Free Commercial Speech (Adalberto Pasqualotto ed., 2015).
Lectures: