Assistant Professor

Senior Lecturer - College of Medicine, Griffith University

Core Faculty - Ohio State Sustainability Institute

Director - Ecology Epidemiology and Population Health Program, Infectious Disease Institute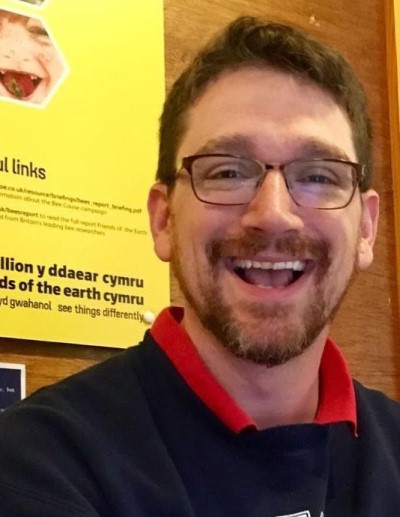 Contact
Email:
weir [dot] 95
osu [dot] edu
Home College/Unit:
College of Public Health - Sustainable and Resilient Economies Discovery Theme
I investigate how human health risks change based on environmental engineering interventions. Questions the drive my research include:
How can we imvprove the QMRA modeling paradigm and underlying modeling methods?
How do we optimize drinking water systems to improve health protection?
How do we make health improvement/protective decisions involving current and new technologies?
What are the best methods to model intervention health risk protection for decision support?
What are the One Health / One Water contexts of our societal health risks?
How do we answer these questions and similiar infectious disease questions in the developing world?  
I earned my BS in Environmental Engineering from Wilkes University in 2004, specializing in water treatment and hydraulics. Through international contracting and domestic consulting work I recognized the need to advance the understanding of health protection and cultural appropraitness of engineering technologies. Through this interest I sought out the mentorship of Dr. Charles N. Haas, and in doing so, earned my Ph.D. in Environmental Engineering from Drexel University in 2009. My dissertation was focused on counter bioterror research, particularly and advanced dose response for inahaltion anthrax.
Under Dr. Haas' mentorship I learned risk modeling methods, dose response modeling, and improved my engineering modeling and analysis skills. For my post-doctoral research I sought out Dr. Joan B. Rose at Michigan State University. Here I further developed my risk modeling and health analytics skills. I re-engaged in my first professional passion - water research. Through work with Chuck and Joan, I developed my international reputation in risk modeling and analyses of engineered and natural systems.
QMRA – quantitative microbial risk assessment; Complex systems modeling and analytics; Health effect optimization through environmental and engineering controls; Water treatment technology and policy; Uncertainty in decision analyses 
PhD, Environmental Engineering, Drexel University, 2009
BS, Environmental Engineering, Wilkes University, 2004
Mraz, A.L. Weir,M.H. (2018) Knowledge to Predict Pathogens: Legionella pneumophila Lifecycle Critical Review Part I Uptake into Host Cells. Water. 102:132
Hamilton, K.A., Chen, A., Johnson, E.dG., Gitter, A., Kozak, A., Niquice, C., Zimmer-Faust, A.G., Weir,M.H., Mitchell, J., Gurian, P. (2018) Salmonella risks due to consumption of aquaculture-produced shrimp. Microbial Risk Analysis.
Weir,M.H., Mraz, A.L., Nappier, S., Haas, C.N. (2018) Dose Response Models for Eastern, Western and Venezuelan Encephalitis Viruses in Mice - Part II: Quantification of the Effects of Host Age on the Dose Response. Microbial Risk Assessment.
Rosen MB, Pokhrel LR, Weir MH. A discussion about public health, lead and Legionella pneumophila in drinking water supplies in the United States. Sci Total Environ. 2017 Jul 15;590-591:843-852. doi: 10.1016/j.scitotenv.2017.02.164. Epub 2017 Mar 10.
Brouwer AF, Weir MH, Eisenberg MC, Meza R, Eisenberg JNS. Dose-response relationships for environmentally mediated infectious disease transmission models. PLoS Comput Biol. 2017 Apr 7;13(4):e1005481. doi: 10.1371/journal.pcbi.1005481. eCollection 2017 Apr.
Hamilton KA, Weir MH, Haas CN. Dose response models and a quantitative microbial risk assessment framework for the Mycobacterium avium complex that account for recent developments in molecular biology, taxonomy, and epidemiology. Water Res. 2017 Feb 1;109:310-326. doi: 10.1016/j.watres.2016.11.053. Epub 2016 Nov 24. Review.
Weir,M.H., Mitchell, J., Flynn, W.K., Pope, J.M. (2017) Development of a Microbial Dose Response Visualization and Modeling Application for QMRA Modelers and Educators. Environmental Modeling and Software. 88: 74-83
Weir,M.H., Shibata, T., Masago, Y., Cologgi, D., Rose, J.B. (2016) Effect of Surface Sampling and Recovery of Viruses and Non-Spore-Forming Bacteria on a Quantitative Microbial Risk Assessment Model for Fomites Environmental Science and Technology. 50(11): 5945-5952