Associate Professor of Environmental Health Sciences
Core Faculty - Ohio State Sustainability Institute
Senior Lecturer - College of Medicine, Griffith University
Director - Ecology Epidemiology and Population Health Program, Infectious Disease Institute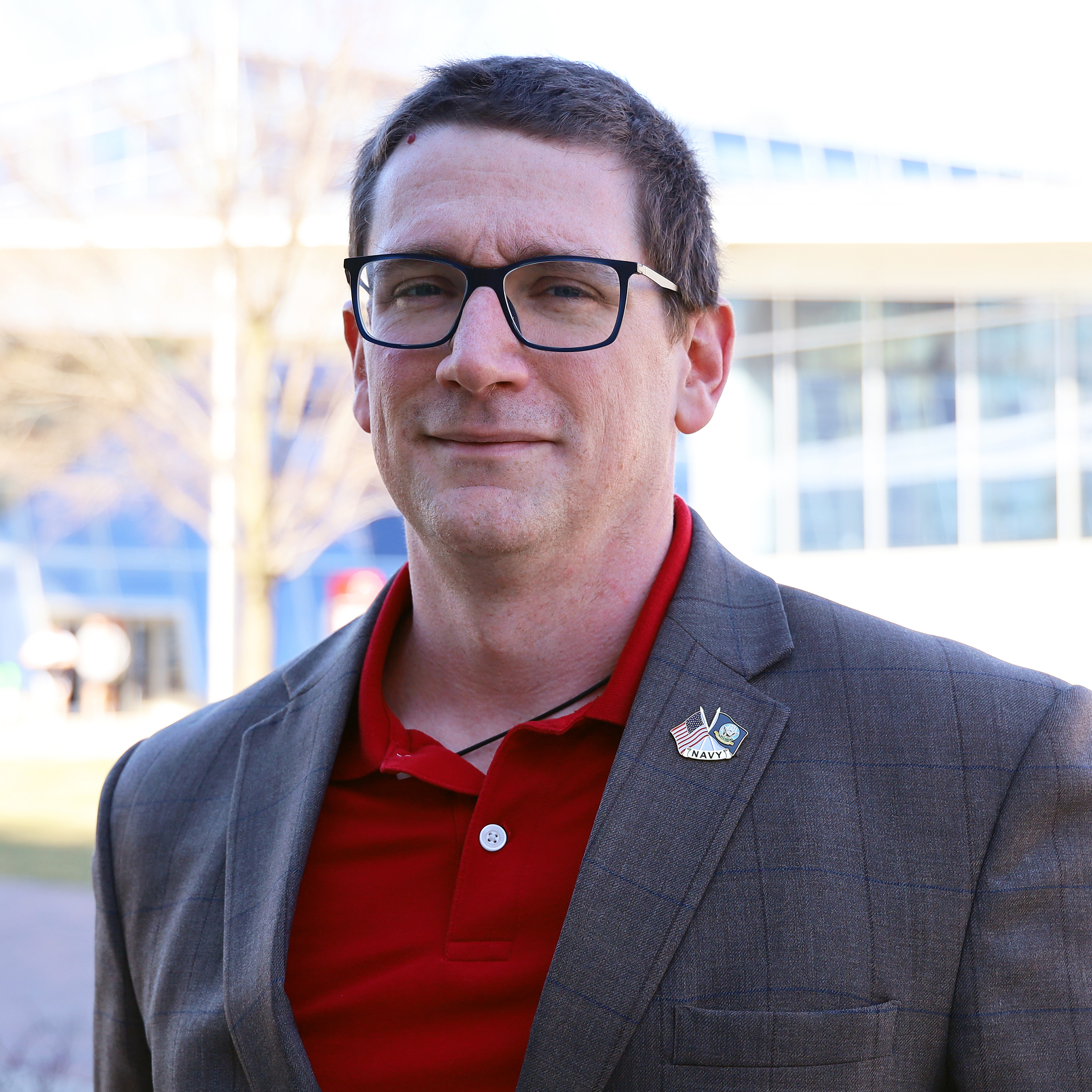 "If there is one thing I've learned in my years on this planet, it's that the happiest and most fulfilled people I've known are those who devoted themselves to something bigger and more profound than merely their own self-interest." — John Glenn

 

"There is only one way to happiness and that is to cease worrying about things which are beyond the power or our will." — Epictetus

 

"A life in service of something greater — focusing on the positive improvements and better virtues of our species — that is a well-constructed career." — Mark H. Weir
Contact
1841 Neil Ave.
426 Cunz Hall
Columbus, OH 43210
Email: weir.95@osu.edu
Phone: 614-292-4066
View CV
Home college/unit: College of Public Health - Sustainable and Resilient Economies Discovery Theme

My lab is the Engineering Better Decisions Laboratory (EBD lab). At EBD we are driven to understand how to live more sustainably on our planet, in our societies and in our infrastructure.
As a core faculty member of the Sustainability Institute, I encourage all my students to incorporate questions about how sustainable or resilient the system we are working within are. With these tenets in mind, we want to answer how to protect human health from exposure to hazards in the environment in a sustainable and resilient manner.
We focus in the boundary area between engineering and public health advancing a methodology called quantitative microbial risk assessment (QMRA) and broader mechanistic risk modeling methods. This means that we develop computational models and data needed for those models to describe the microbial environment, how people interact with these environments, and how people's decisions influence health risks they experience.
For example, how can you make better decisions on how to protect people from Legionella pneumophila in buildings? You have many options, few work for long; but why? At EBD we investigate how to model biofilm dynamics better, how to manage drinking water systems better, and generate data to feed those models.  
We work in similar questions for healthcare associated infections, water use in agriculture, COVID-19 response, and cumulative risks – when you're exposed to both chemical and microbial hazards.
I'm an Environmental Engineering, and Environmental Health Scientist by career progression. Mentoring students is the best part of my job, hopefully you can join the lab one day.
Sustainability and resiliency in health protection

Environmental sustainability and resource optimization

Improving risk-based decision making

Building water systems and healthy indoor spaces

Water treatment and wastewater reuse

Risk analysis methodology
Risk analysis to make sustainable and resilient decisions
PhD, Environmental Engineering, Drexel University, 2009
BS, Environmental Engineering, Wilkes University, 2004
Select Publications
 Ma, Daniel, Weir, M.H., and Natalie M. Hull. (2023) "Fluence-Based QMRA Model for Bacterial Photorepair and Regrowth in Drinking Water after Decentralized UV Disinfection." Water Research 231 (March 1, 2023): 119612. https://doi.org/10.1016/j.watres.2023.119612.
Weir, M.H., Traven A. Wood, and Amy Zimmer-Faust. (2021) "Development of Methods to Estimate Microcystins Removal and Water Treatment Resiliency Using Mechanistic Risk Modelling." Water Research 190 (February 15, 2021): 116763. https://doi.org/10.1016/j.watres.2020.116763.
Weir, M.H.
, Alexis L. Mraz, and Jade Mitchell. (2020) "An Advanced Risk Modeling Method to Estimate Legionellosis Risks Within a Diverse Population."
Water
12, no. 1: 43.
https://doi.org/10.3390/w12010043
.
Weir, M.H. 
(2019) "A Data Simulation Method to Optimize a Mechanistic Dose-Response Model for Viral Loads of Hepatitis A." 
Microbial Risk Analysis
, November 22, 2019, 100102. 
https://doi.org/10.1016/j.mran.2019.100102
.
Adhikari, Umesh, Alexandre Chabrelie, 
Weir, M.H.
, Kevin Boehnke, Erica McKenzie, Luisa Ikner, Meng Wang, et al. (2019) "A Case Study Evaluating the Risk of Infection from Middle Eastern Respiratory Syndrome Coronavirus (MERS-CoV) in a Hospital Setting Through Bioaerosols." 
Risk Analysis
 39, no. 12: 2608–24. 
https://doi.org/10.1111/risa.13389
.
Mraz, A.L. Weir,M.H. (2018) Knowledge to Predict Pathogens: Legionella pneumophila Lifecycle Critical Review Part I Uptake into Host Cells. Water. 102:132
Hamilton, K.A., Chen, A., Johnson, E.dG., Gitter, A., Kozak, A., Niquice, C., Zimmer-Faust, A.G., Weir,M.H., Mitchell, J., Gurian, P. (2018) Salmonella risks due to consumption of aquaculture-produced shrimp. Microbial Risk Analysis.
Weir,M.H., Mraz, A.L., Nappier, S., Haas, C.N. (2018) Dose Response Models for Eastern, Western and Venezuelan Encephalitis Viruses in Mice - Part II: Quantification of the Effects of Host Age on the Dose Response. Microbial Risk Assessment.
Hamilton, Kerry A., 
Weir, M.H.
, and Charles N. Haas. (2017) "Dose Response Models and a Quantitative Microbial Risk Assessment Framework for the Mycobacterium Avium Complex That Account for Recent Developments in Molecular Biology, Taxonomy, and Epidemiology." 
Water Research
 109 (February 1, 2017): 310–26. 
https://doi.org/10.1016/j.watres.2016.11.053
.
Rosen MB, Pokhrel LR, Weir MH. A discussion about public health, lead and Legionella pneumophila in drinking water supplies in the United States. Sci Total Environ. (2017) Jul 15;590-591:843-852. doi: 10.1016/j.scitotenv.2017.02.164. Epub 2017 Mar 10.
Brouwer AF, Weir MH, Eisenberg MC, Meza R, Eisenberg JNS. (2017) Dose-response relationships for environmentally mediated infectious disease transmission models. PLoS Comput Biol. Apr 7;13(4):e1005481. doi: 10.1371/journal.pcbi.1005481. eCollection 2017 Apr.
Weir, M.H. (2016) "Dose-Response Modeling and Use: Challenges and Uncertainties in Environmental Exposure." In Manual of Environmental Microbiology, 4th ed., 3.5.3-1-3.5.3-17. ASM. http://www.asmscience.org/content/book/10.1128/9781555818821.
Hamilton KA, Weir MH, Haas CN. Dose response models and a quantitative microbial risk assessment framework for the Mycobacterium avium complex that account for recent developments in molecular biology, taxonomy, and epidemiology. Water Res. 2017 Feb 1;109:310-326. doi: 10.1016/j.watres.2016.11.053. Epub 2016 Nov 24. Review.
Weir,M.H., Mitchell, J., Flynn, W.K., Pope, J.M. (2017) Development of a Microbial Dose Response Visualization and Modeling Application for QMRA Modelers and Educators. Environmental Modeling and Software. 88: 74-83
Weir,M.H., Shibata, T., Masago, Y., Cologgi, D., Rose, J.B. (2016) Effect of Surface Sampling and Recovery of Viruses and Non-Spore-Forming Bacteria on a Quantitative Microbial Risk Assessment Model for Fomites Environmental Science and Technology. 50(11): 5945-5952