Associate Professor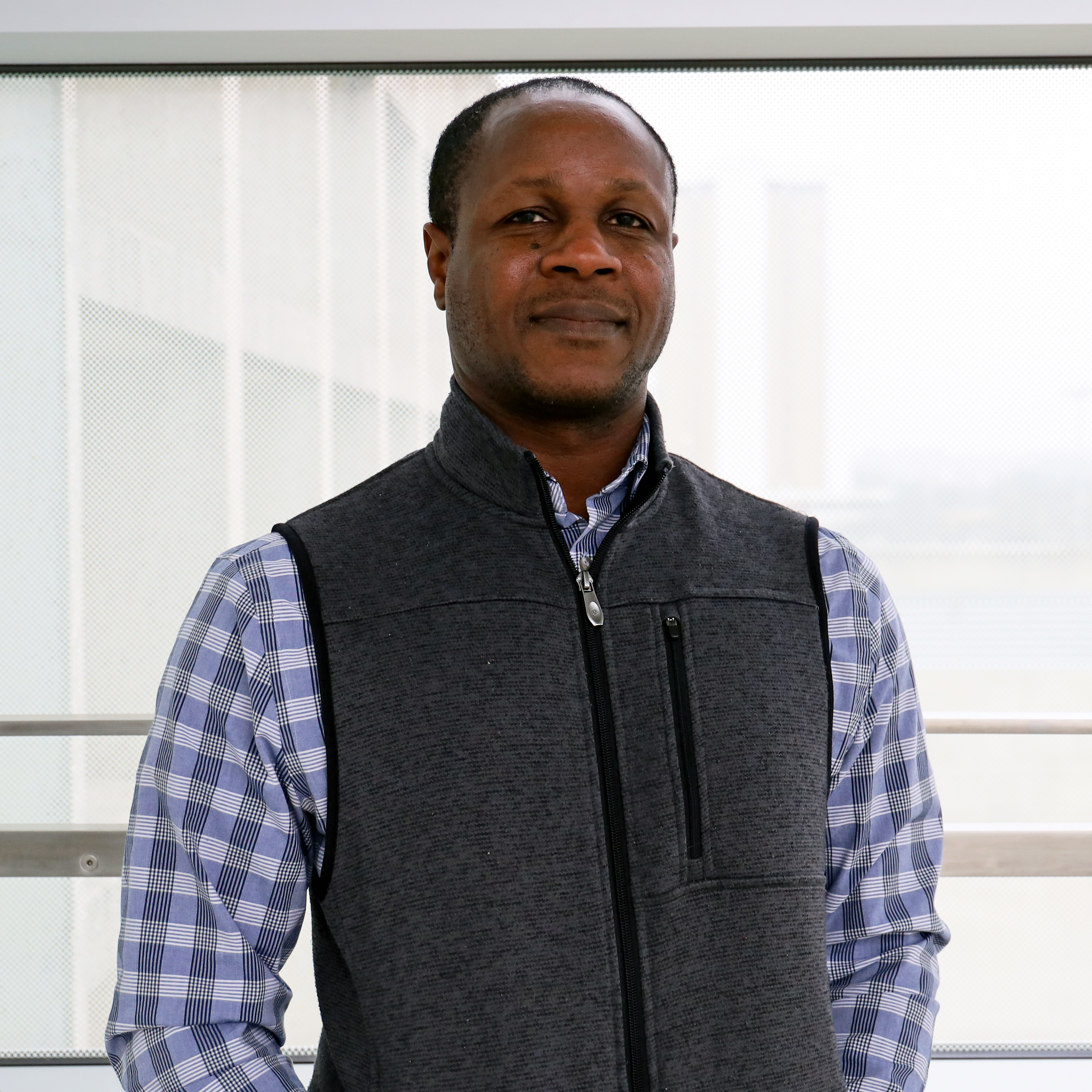 Contact
1841 Neil Ave.
436 Cunz Hall
Columbus, OH, 43210
Email: adetona.1@osu.edu
Phone: 614-247-8123

My research is directed towards understanding the linkage between environmental and occupational exposures to combustion air contaminants and adverse health effects. I study exposures in these settings in association with molecular and physiological responses towards elucidating the mechanisms that underlie their contribution towards the developmentcardiovascular and respiratory disease. I also study potential agents for mitigating adverse health effects caused by particulate air pollution. Recent and ongoing research projects in my lab include studies to determine quantitative occupational (biomarker) exposure-response for cancer among structural firefighters, acute cardiovascular effects of wildland firefighting, and in-vitro experiments to investigate the mitigation of particulate matter-induced adverse responses by omega-3 polyunsaturated fatty acids. 
I currently teach two courses that are connected to my research. PUBHEHS 7365 (Environmental and Health Risk Assessment) is a graduate level course that is focused on the teaching of processes for evaluating the nature and probability of adverse effects due to chemical exposures, while PUBHEHS 7380 (Exposure Science Monitoring Techniques) is a laboratory-based class that is focused on the teaching of the methods and tools for the quantification of human exposures to physical, chemical and biological agents in the environment.    
Air Pollution, Environmental and Occupational Health, Inhalation Toxicology, Molecular Epidemiology, Environmental Risk Assessment
Postdoctoral Research Associate, University of Georgia, Department of Environmental Health Science
Ph.D., Toxicology, University of Georgia
MEM, Environmental Management, Yale University
MSc, Geographic Information Systems, University of Ibadan, Nigeria
BSc, Chemistry (Industrial Option), University of Ibadan, Nigeria
Adetona AM, Adetona O, Gogal RM Jr, Diaz-Sanchez D, Rathbun SL, Naeher LP. Impact of Work Task-Related Acute Occupational Smoke Exposures on Select Proinflammatory Immune Parameters in Wildland Firefighters. J Occup Environ Med. 2017 Jul;59(7):679-690.
Adetona O, Simpson CD, Li Z, Sjodin A, Calafat AM, Naeher LP. Hydroxylated polycyclic aromatic hydrocarbons as biomarkers of exposure to wood smoke in wildland firefighters. J Expo Sci Environ Epidemiol. 2017 Jan;27(1):78-83.
Adetona O, Reinhardt TE, Domitrovich J, Broyles G, Adetona AM, Kleinman MT, Ottmar RD, Naeher LP. Review of the health effects of wildland fire smoke on wildland firefighters and the public. Inhal Toxicol. 2016;28(3):95-139. Review.
St. Helen G, Aguilar-Villalobos M, Adetona O, Cassidy B, Bayer CW, Hendry R, Hall DB, Naeher LP, 2015, Exposure of Pregnant Women to Cookstove Related Household Air Pollution in Urban and Peri-Urban Trujillo, Peru, Archives of Environmental and Occupational Health, 70(1): 10-18
Viner BJ, Jannik T, Stone D, Hepworth A, Naeher L, Adetona O, Blake J, Eddy T, 2015, Modelling and Mitigating Dose to Firefighters from Inhalation of Radionuclides in Wildland Fire Smoke, International Journal of Wildland Fire, 24(5): 723-733
Adetona O, Zhang J, Hall DB, Wang J-S, Vena JE, 2013, Occupational Exposure to Woodsmoke and Oxidative Stress in Wildland Firefighters, Science of the Total Environment, 449: 269-275
Adetona O, Simpson CD, Onstad G, Naeher LP, 2013, Exposure of Wildland Firefighters to Carbon Monoxide, Fine Particles, and Levoglucosan, Annals of Occupational Hygiene, 57(8): 979-991
Adetona O, Sjodin A, Zheng L, Romanoff LC, Aguilar-Villalobos M, Needham LL, Hall DB, Naeher LP, 2013, Effect of Cooking Fuels on Urinary Hydroxy-PAH Levels in Pregnant Women in Trujillo, Peru, Environmental International, 53: 1-8
Naeher LP, Barr DB, Adetona O, Simpson CD, 2013, Urinary Levoglucosan as a Biomarker for Woodsmoke Exposure in Wildland Firefighters, International Journal of Occupational and Environmental Health, 19(4): 304-310
Hejl AM, Adetona O, Diaz-Sanchez D, Carter JD, Commodore AA, Rathbun SL, Naeher LP, 2013, Inflammatory Effects of Woodsmoke Exposure among Wildland Firefighters Working at Prescribed Burns at the Savannah River Site, SC, submitted to Journal of Occupational and Environmental Hygiene, 10(4): 173-180
Rylance J, Gordon SB, Naeher LP, Patel A, Balmes JR, Adetona O, Rogalsky DK, Martin WJ II, 2013, Household Air Pollution: a Call for Studies into Biomarkers of Exposure and Predictors of Respiratory Diseases, American Journal of Physiology: Lung and Cellular Physiology, 304: L571-l578
Adetona O, Sjodin A, Zheng L, Romanoff LC, Aguilar-Villalobos M, Needham LL, Hall D, Luis A, Cassidy BE, Simpson CD, Naeher LP, 2012, Personal Exposures to PM2.5 and Urinary Hydroxy-PAH Levels in Bus Drivers Exposed to Traffic Exhaust, in Trujillo, Peru, Journal of Occupational and Environmental Health, 9(12): 217-229
Adetona O, Dunn K, Hall DB, Achtemeier G, Stock A, Naeher LP, 2011, Personal PM2.5 Exposure among Wildland Firefighters Working at Prescribed Forest Burns in South-eastern United States, Journal of Occupational and Environmental Hygiene 8(11): 503-11
Adetona O, Hall D, Naeher LP, 2011, Lung Function Changes in Wildland Firefighters Working at Prescribed Burns, Inhalation Toxicology, 23(13): 835-841
Naeher LP, Tulve NS, Egeghy PP, Barr DB, Adetona O, Fortmann RC, Needham LL, Bozeman E, Hillard A, Sheldon LS, 2010, Organophosphorous and Pyrethroid Insecticide Urinary Metabolite Conentrations in Young Children Living in a Southeastern United States City, Science of the Total Environment, 408 (5), 1145-1153