Assistant Professor - Clinical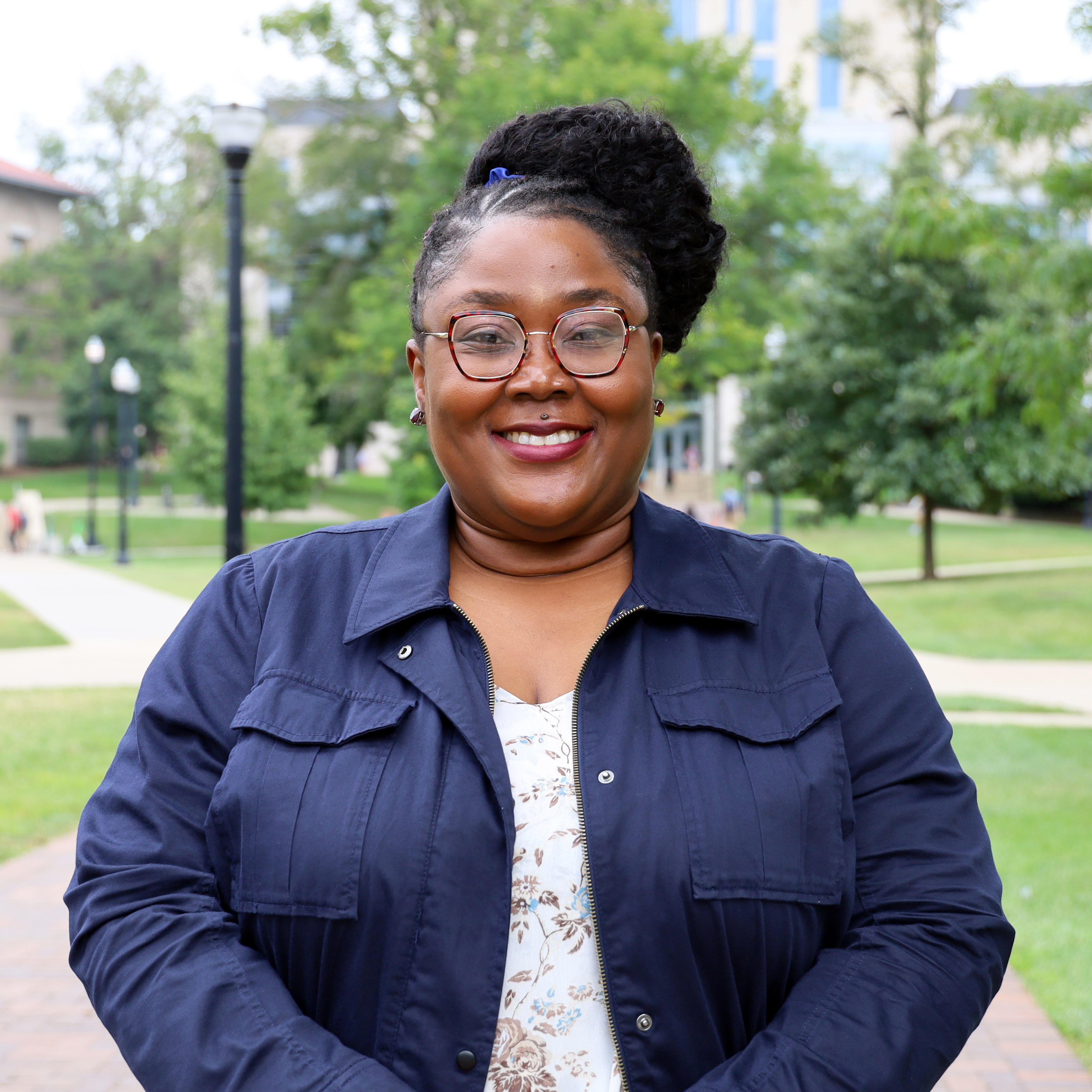 Successful vaccination programs have significantly reduced the burden of vaccine-preventable diseases. Many of today's parents and teenagers have no awareness or knowledge of most of these diseases, which leads to the perception that their severity or potential to infect people is low. Because of this, people may not understand the dangers of these diseases re-emerging. Public health advocates are faced with the challenge of communicating the benefits of immunization to this population. 

My goal is to help improve knowledge, beliefs, healthy lifestyles, as well as identify more effective communication strategies with regards to infectious diseases, especially vaccine-preventable disease.
Contact
346 Cunz Hall
1841 Neil Ave.
Columbus, OH 43210
Email: aguolu.1@osu.edu
Phone: (614) 292-3438

Dr. Aguolu is an epidemiologist and a physician. She joined the faculty of The Ohio State University College of Public Health Division of Epidemiology in August 2023. Prior to joining Ohio State, she was a visiting assistant professor with the biology department at Oberlin College.
Her research generally focuses on infectious diseases with special interests in vaccine acceptance, graphic medicine, disease modeling and health disparity. She has coordinated several projects across institutions in the United States and internationally, and collaborated on infectious disease projects focusing on epidemiology of respiratory infections such as influenza, respiratory syncytial virus (RSV) and SARS-CoV-2.
Her doctoral dissertation research focused on identifying socio-cognitive predictors of human papillomavirus (HPV) vaccination decision-making among college students. She designed, implemented and evaluated an educational comic book titled, "An Important Conversation to Have," to address HPV vaccine knowledge gaps and misconceptions among college student aged 18-26 years. The book won Silver American Advertising Federation (ADDY; Akron, Ohio) and Hiram College Graphic Medicine awards. Furthermore, the work has inspired cross-institution collaborations between the Ohio Department of Health; Ohio Partners for Cancer Control (OPCC), a statewide consortium dedicated to reducing the cancer burden in Ohio; and the Kent State University College of Public Health. They are studying the impact of the educational comic book among high school students in Ohio. Dr. Aguolu' s goal is to help improve knowledge, beliefs and healthy lifestyles with regards to diseases, as well as reduce health disparities and improve health equity.
Dr. Aguolu has published several peer-reviewed papers. She has presented her research at numerous national and international platforms, including the American Public Health Association, National Foundation for Infectious Diseases (NFID), American Society of Tropical Medicine and Hygiene (ASTMH), The Institute for Disease Modeling (IDM) by the Bill and Melinda Gates Foundation, Society for Epidemiological Research, and Models of Infectious Disease Agent Study (MIDAS). She lives in Ohio with her husband and their two sons.
Memberships
Model of Infectious Disease Agent Study
Ohio Partners for Cancer Control
Ohio Public Health Association
American Public Health Association
Society for Epidemiological Research
infectious diseases with special interests in vaccine acceptance, graphic medicine, disease modeling, and health disparity
Postdoctoral Associate in Infectious Disease Epidemiology, Yale University, New Haven, CT, 2022
PhD, Public Health Epidemiology, College of Public Health, Kent State University, Kent, OH, 2018
MPH, Consortium of Eastern Ohio Master of Public Health/University of Akron, Akron, OH, 2012
Bachelor of Medicine, Bachelor of Surgery (MBBS), College of Health Sciences, Nnamdi Azikiwe University, Nnewi, Anambra, Nigeria, 2004