Associate Professor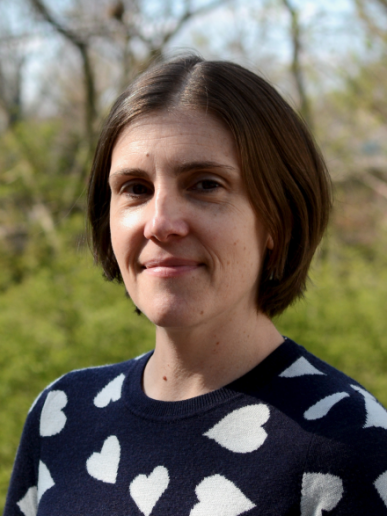 Dr. Andridge's research is focused on imputation methods for missing data, primarily in large-scale probability samples and group randomized trials. She focuses on methods for imputing data when missingness is driven by the missing values themselves (missing not at random). She also conducts research on measures of selection bias for nonprobability samples. She collaborates with researchers across campus, including the Institute for Behavioral Medicine Research, the Nisonger Center for Excellence in Developmental Disabilities, and The OSU Comprehensive Cancer Center. She is an Elected Fellow of the American Statistical Association.
Complete list of published work on PubMed: http://go.osu.edu/andridgepubs
Developing and evaluating statistical methods for handling missing data and for group-randomized trials
PhD, Biostatistics, University of Michigan, 2009
MS, Biostatistics, University of Michigan, 2005
BA, Economics, Stanford University, 1999
CPH Excellence in Teaching Award, 2011
West BT, Little RJ, Andridge RR, Boonstra P, Ware EB, Pandit A, Alvarado-Leiton F. (2021) Assessing selection bias in regression coefficients estimated from nonprobability samples with applications to genetics and demographic surveys. Annals of Applied Statistics, 15; 1556- 1581.
Bailey B (PhD student), Andridge R, Shoben A. (2020) Multiple imputation by predictive mean matching in cluster-randomized trials. BMC Medical Research Methodology, 20; 72.
Andridge RR, Bechtel L, Thompson KJ. (2021) Finding a flexible hot deck imputation method for multinomial data. Journal of Survey Statistics and Methodology, 9; 789-809.
Andridge RR, Little RJA. (2020) Proxy pattern-mixture analysis for a binary variable sub- ject to nonresponse. Journal of Official Statistics, 36; 703-728.
Andridge RR, West B, Little RJA, Boonstra P, Alvarado-Leiton, F. (2019) Indices of non- ignorable selection bias for proportions estimated from non-probability samples. Journal of the Royal Statistical Society – Series C, 68; 1465-1483.
Andridge RR, Noone AM, Howlader N (2017). Imputing estrogen receptor (ER) status in a population-based cancer registry: A sensitivity analysis. Statistics in Medicine, 36; 1014-1028.
Kline D (PhD student), Andridge RR, Kaizar E (2017). Comparing multiple imputation methods for systematically missing subject-level data. Research Synthesis Methods, 8; 136-148.
Schwartz TA, Andridge RR, Sainani KL, Stangl DK, Neely ML. (2016) Diverse perspectives on a flipped biostatistics classroom. Journal of Statistics Education, 24; 74-84.
Andridge RR and Thompson JK (2015). Assessing nonresponse bias in a business survey: Proxy pattern-mixture analysis for skewed data. Annals of Applied Statistics 9; 2237-2265.
Andridge RR and Thompson JK (2015). Using the fraction of missing information to identify auxiliary variables for imputation procedures via proxy pattern-mixture models. International Statistical Review, 83; 472-492.
Sullivan D (PhD student) and Andridge RR (2015). A hot deck imputation procedure for multiply imputing nonignorable missing data: The proxy pattern- mixture hot deck. Computational Statistics and Data Analysis 82; 173-185.
Andridge RR, Shoben AB, Muller KE, Murray DM (2014). Analytic methods for individually randomized group treatment trials and group-randomized trials when subjects belong to multiple groups. Statistics in Medicine 33; 2178-2190.
Andridge RR (2011). Quantifying the impact of fixed effects modeling of clusters in multiple imputation for cluster randomized trials. Biometrical Journal 53; 57-74.
Andridge RR, Little RJA (2011). Proxy pattern-mixture analysis for survey nonresponse. Journal of Official Statistics 27; 153-180.