Meet just a few of the College of Public Health students combating opioid and substance abuse in between classes.
---
Kirsten Chrzan, Master of Public Health, epidemiology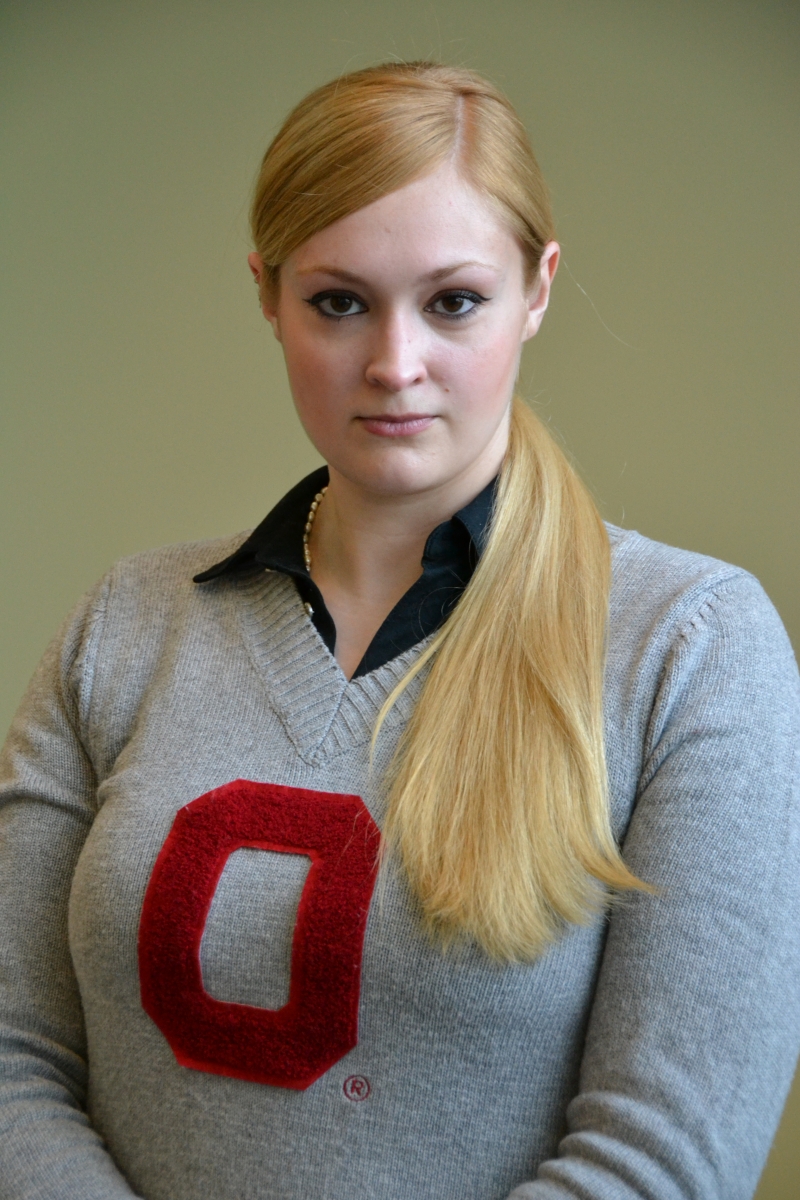 The first life I saved was a heroin overdose victim in her early thirties. She was found by her father unconscious on her bedroom floor. She was cyanotic with a thready pulse and was not breathing when I arrived on scene. Naloxone was administered and a nasal airway was placed, then I began ventilating her with a bag valve mask and managed to get her breathing again. After several minutes, the naloxone began to take effect and she slowly regained consciousness.
Witnessing the damage the opioid crisis is causing people and their families is part of what drove me to become an EMT. I saw it first-hand during my practicum last summer when I assisted with community naloxone trainings. I decided to enroll in EMT basic training and am now a practicing EMT with MedCare Ambulance. 
Earning my MPH in epidemiology is teaching me the relationship between exposure and disease. It's showing me the importance of timely care intervention and education to alter the risk of disease. These lessons are invaluable when providing patient care as an EMT.
This crisis is difficult for everyone involved. My hope is that it can be overcome in part from the efforts of me and those who stand beside me in blue.
---
Fadi Smiley, Master of Public Health Program for Experienced Professionals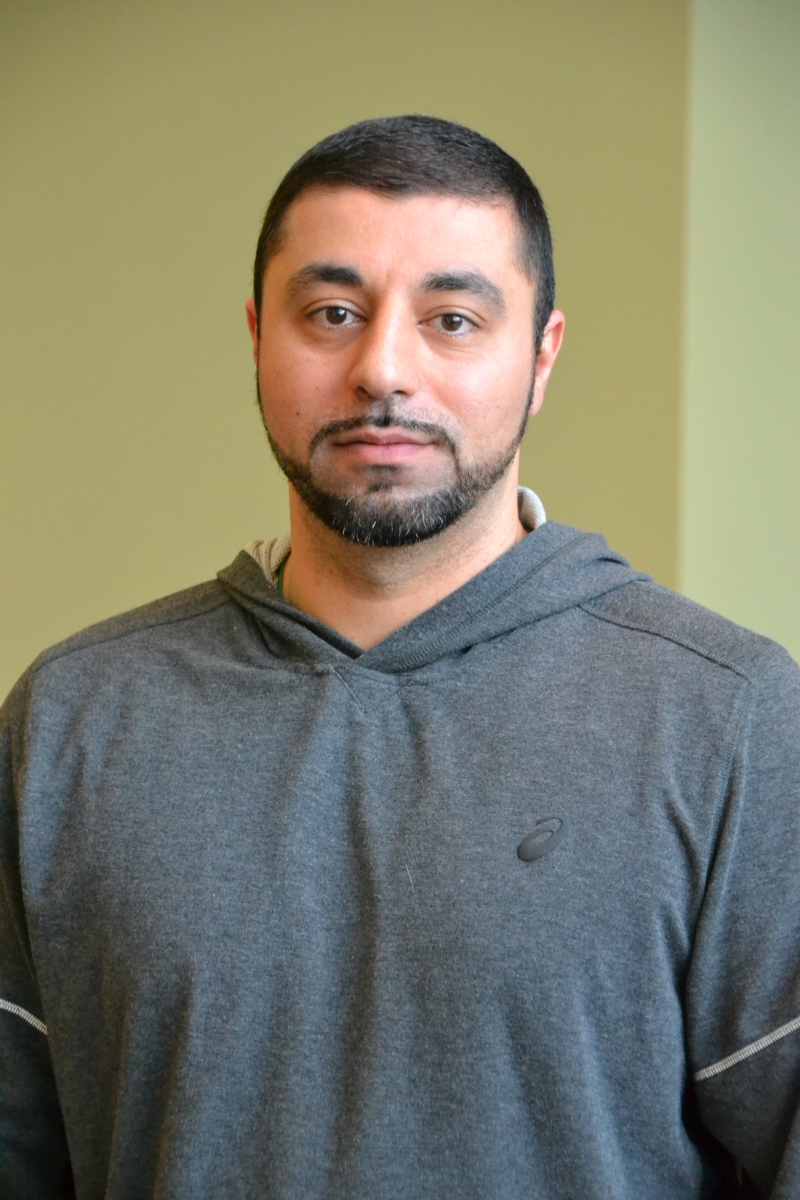 I did my practicum at the Ohio State's Higher Education Center for Alcohol and Drug Misuse Prevention and Recovery. My mentor, Dr. Ken Hale, and I worked on the Prescription Drug Learning Collaborative, which consisted of six one-hour webinars that addressed different aspects of prescription drug misuse in the university community.    
The first webinar was an introduction to the series to help explain why prescription drug misuse prevention is necessary. It featured students telling their story of recovery from prescription drugs. I was one of the students who shared. I discussed my story of recovery from opioids and how it affected my college experience and career.
It was gratifying to share my story on this platform and educate others in the university community on prescription drug misuse. I hope that my story helps breakdown common stigmas associated with substance use disorders, and shines a light on why stronger prevention strategies are needed.
---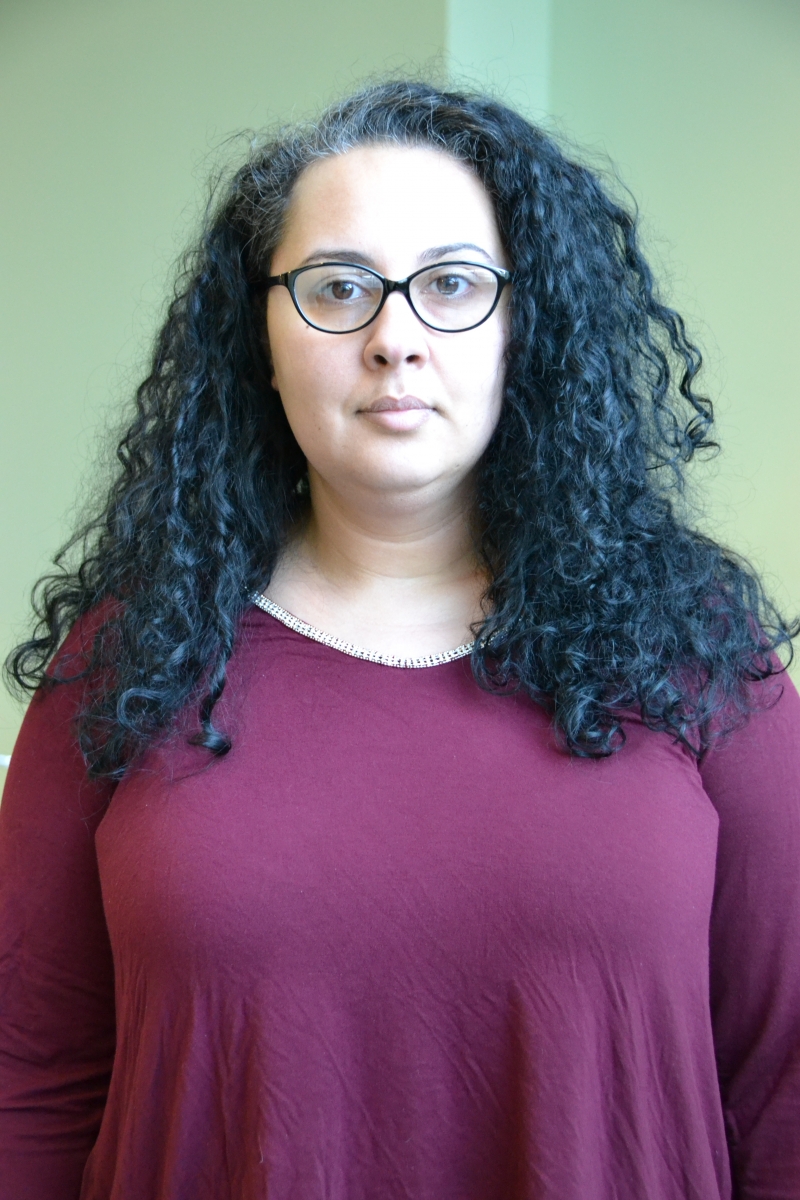 Taleed El-Sabawi, Doctor of Philosophy, health services management and policy, political science
Throughout my career in law, I have represented and advocated for foster children, most of whom came from families ravaged by drug abuse. I quickly realized that by the time the child welfare system intervened, it was too late and we were just struggling to piece families back together.
The narratives used by interest groups and administration agencies to describe drug use to federal legislators have changed. These casual definitions influence the types of legislative proposals used to address the opioid crisis. I hope that my research as a PhD in health policy and political science will inform policy geared at addressing the root causes of the problem.
---
Nick Anstine, Master of Health Administration
Adolescents in recovery from substance use disorders often relapse when returning to school. This is in large part because the most common triggers for adolescent relapse, school stress and socialization, are often left unmitigated at the average school.
I currently chair a board that's launching Ohio's first recovery high school for students with substance use disorders. Heartland High School will ensure that students in recovery are afforded the opportunity to receive a high-quality education in a safe environment that is specifically conducive to recovery. We have worked diligently over the past two years to secure startup funding, scholarships, a location and permits to open this fall.
My greatest hope for Heartland is that we can fundamentally shift the conversation surrounding substance use disorders, encouraging our society to focus on the redemption of recovery rather than the stigma of addiction. Heartland will save lives—of that I am completely certain. But I want more for Heartland. I want Heartland to catalyze a larger change in how our community views and handles substance use disorders and adolescent recovery.
---
Vanessa Apodaca, Doctor of Philosophy, epidemiology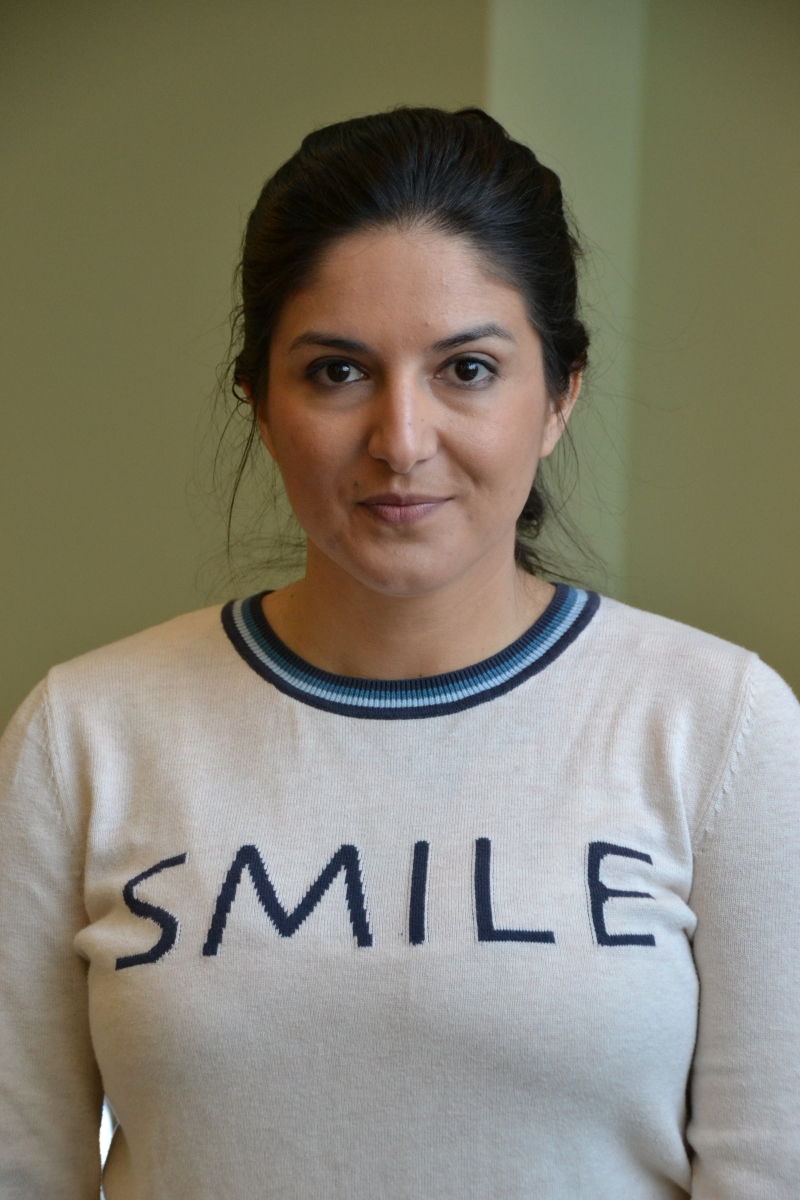 The idea for my dissertation came to me while in line at my local social security office. The long wait gave me an opportunity to talk with some of the others patiently waiting in line. They began sharing how their families have been affected by the opioid epidemic. As someone who has personally experienced a close family member suffer from substance abuse, the conversation tugged at my heartstrings.
My focus on the opioid epidemic has led me to explore why opioid misuse began improving in Florida in 2012, according to data provided by my adviser, Dr. Randall Harris. I began looking at opioid-related hospitalization rates and their costs over time, the impact of the state's Prescription Drug Monitoring Program that was implemented in 2010 and the effect of accessibility to substance abuse treatment facilities on hospitalization rates.
I hope that research from this project will develop solutions through policy implementation and the creation of intervention programs. My goal after completing my PhD in spring 2019 is to continue my research on the opioid epidemic and provide a bridge between the scientific research community and the federal government.  
---
 Trevor Moffitt, Doctor of Philosophy, health behavior and health promotion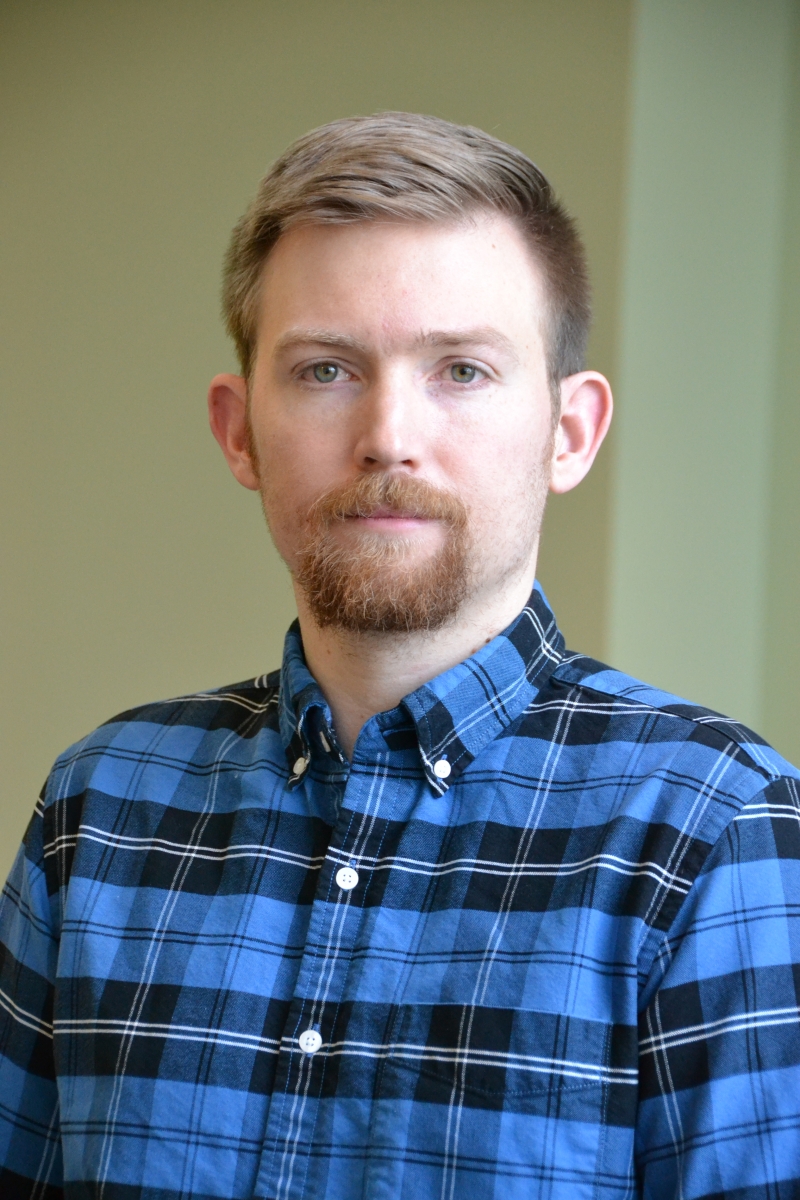 There can be many roadblocks for people with substance use disorder seeking treatment. A NIDA study I assisted with compared the effectiveness of Suboxone and Vivitrol, two common medically assisted treatments for opioid use disorder. The study – the largest comparative study of its kind to date – identified the difficulty in getting clients the treatment they so desperately need—and want.
This was corroborated by what I observed while I worked in the research department at Maryhaven treatment center. We had many clients eager to start Vivitrol, but due to the wait time for other medication to clear their system, several relapsed before receiving the medication.
I hope to focus my dissertation around this induction problem and other issues opioid users face when trying to start treatment. Part of my research associateship is helping Drs. Pam Salsberry and Bill Miller on a project focused on opioid misuse in southern Ohio. I am also on a grant through the Opioid Innovation Fund with Dr. Thomas Huber, working with Maryhaven to map the treatment continuum for people with opioid use disorder.
---
Hannah Piscalko, Master of Public Health, epidemiology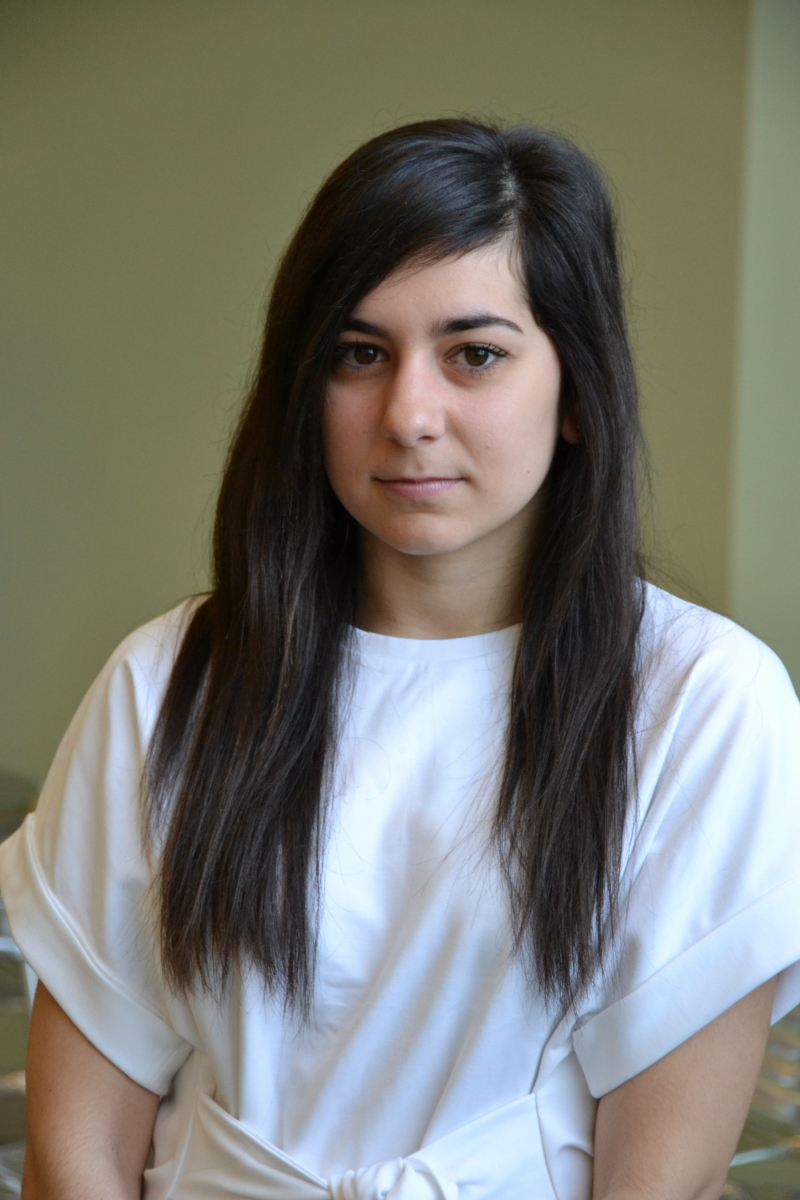 In between graduating with my BSPH last December and beginning my pursuit of an MPH this August, I am getting an up-close look at how the opioid crisis is tearing apart our communities. I am working as a full-time research assistant for Dr. Bill Miller, chair of the Division of Epidemiology. His OHOP grant focuses on substance use and access to care in southern Ohio.
I have had the opportunity to travel to these locations where I have assisted other members of the OHOP team in interviewing people who live and work in the community. The work that I have been able to do under Dr. Miller has helped me realize that substance abuse and mental health is the type of epidemiological research that I want to pursue when I continue my education at the college this fall.
---
Published in the spring/summer 2018 issue of Ohio State Public Health.