PhD student leads research on pandemic policy and vehicular safety
The public health benefits of Ohio's stay-at-home order in early 2020 went beyond slowing the spread of disease — the order also led to a 55% decrease in car crashes in the state, found a study led by epidemiology PhD student Li Li.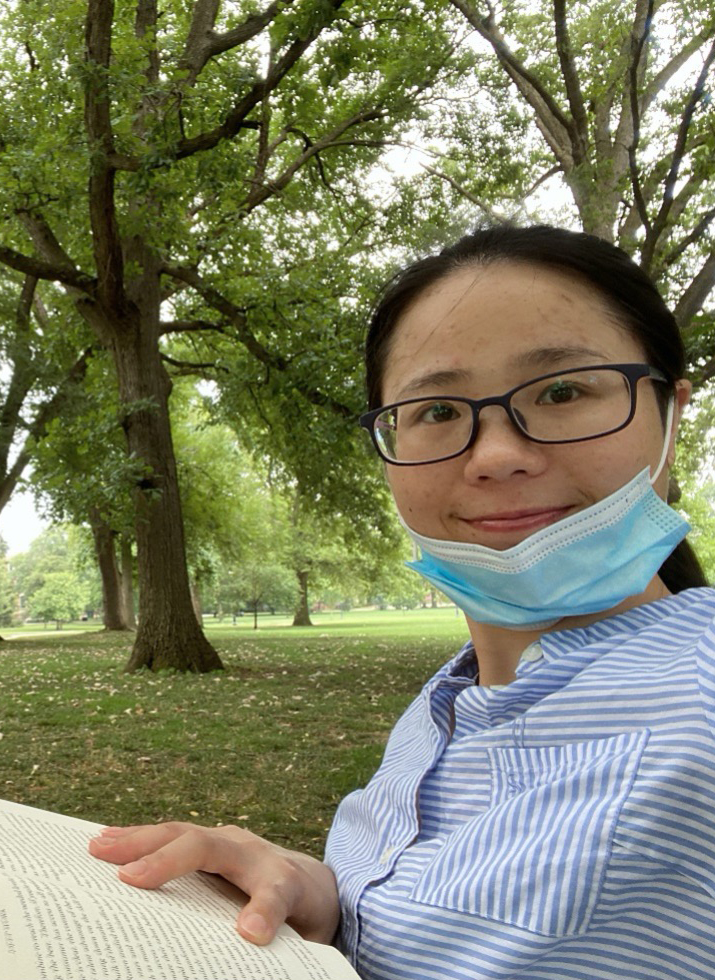 After COVID-19 hit, Li became interested in just how much of an effect Ohio's lockdown would have on crashes, injuries and fatalities. The question was a natural extension of her current research on motor vehicle safety and policy.
"I wanted to quantify how different COVID-19 policies impact people's driving behavior and how pandemics might impact road safety," said Li, who worked with her advisor, Dr. Motao (Matt) Zhu, and Ohio State public health alumnus Lucas Neuroth to complete the study, published in the Journal of the American Medicine Association.
Li's team used data from Ohio's departments of Public Safety and Transportation to find that — compared to the same time in 2019 — Ohio's lockdown period from March 23-May 11, 2020, had: 
55% fewer traffic crashes
47% fewer injuries
34% fewer severe/fatal injuries
44% lower traffic volume
"With in-person classes suspended in schools, spectators restricted at sporting events and large gatherings banned, behavior changes occurred which resulted in fewer drivers on the road, and therefore fewer collisions and injuries," said Zhu, a professor of medicine, pediatrics and epidemiology at Ohio State and principal investigator at the Center for Injury Research and Policy at the Abigail Wexner Research Institute at Nationwide Children's Hospital.
Crashes, injuries and deaths gradually resumed to average levels by July 31, 2020, the authors found, noting concurrent increases in motorcycle crashes, speeding and marijuana use among drivers. 
"When we conducted this study, there was limited previous research that explored the association between COVID-19 and road safety," Li said. "Later, the National Highway Traffic Safety Administration and some other states reported similar findings."
Li is now finishing her dissertation, which examines the effectiveness of Ohio's booster seat law, as well as factors influencing parents' decision-making when transitioning their children from booster seats to seat belts. She plans to continue working in academia after graduating later this year.  
Other authors of the study include Dr. Edward Valachovic from State University of New York at Albany and Dr. David Schwebel from University of Alabama at Birmingham.