HEED recognizes efforts to boost equity, inclusive excellence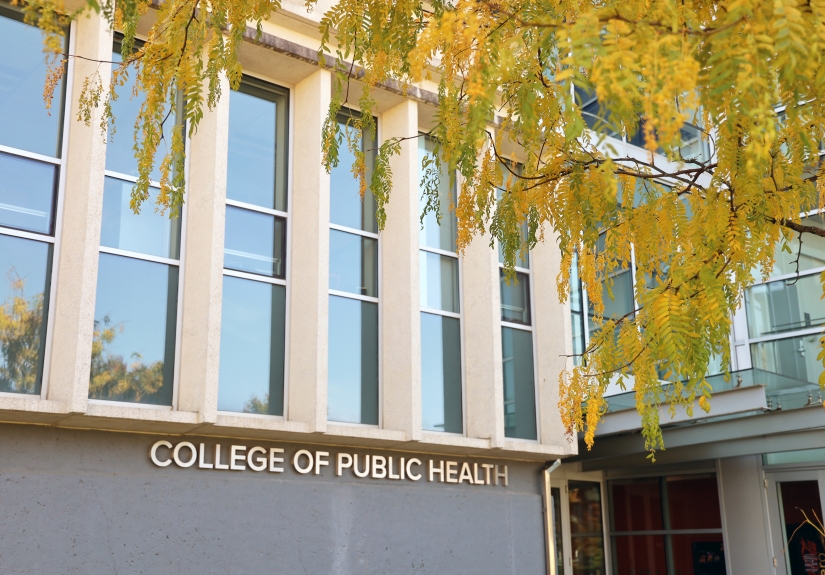 Ohio State's College of Public Health has received a 2023 Health Professions Higher Education Excellence in Diversity (HEED) Award for its outstanding commitment to diversity and inclusion.
The award is given by INSIGHT Into Diversity magazine, the country's oldest and largest diversity-focused publication in higher education. The magazine evaluates academic institutions on leadership support for diversity, recruitment and retention of students and employees, and other aspects of campus diversity and inclusion. This is the third year the college has been honored.
"This recognition of our ongoing commitment to diversity and inclusion is an honor. It also reminds us that we must continue to focus on our core values, prioritizing providing our College of Public Health community with a sense of belonging and an environment that supports success for everyone," said Karla Zadnik, interim dean.
Recent efforts at the college have included a focus on bolstering opportunities for students from diverse backgrounds through initiatives including a student-to-student mentorship program, increased stipends for graduate students, a streamlined approach to scholarship applications, and the removal of the Graduate Record Examination requirement for graduate school admissions.  
One highlight is the college's work to increase its virtual presence to give students from a wider diversity of backgrounds access to information about the college's programs, said Abigail Norris Turner, associate dean for faculty and inclusive excellence.
"The college is working to better meet prospective students where they are, reducing barriers to both applying and having a rewarding experience once they become students," she said. "Virtual open houses, outreach days and similar events have dramatically increased the visibility of our programs to an array of potential students with whom we previously had more limited interaction."
Faculty leadership also updated the rubric for reviewing applicants and extended the application deadlines to allow students to continue to apply to the graduate programs even if they missed the traditional deadline, Norris Turner said.
Beyond the student experience, the college has worked on increasing a sense of belonging for all people, including faculty, staff, alumni, community partners and visitors.
Some examples:
Publicizing accommodations for religious observations

Designating a prayer room, lactation room and all-gender bathroom in Cunz Hall

Increasing visibility of pronouns, including at college events

Providing an embedded mental health counselor for students 

Instituting an ongoing "Diversity is Excellence" campaign to highlight the college's values and showcase a range of people and viewpoints. 
"While all institutions of higher learning should embrace diversity, we in public health have a special obligation to do so. Our profession was founded on understanding how social (rather than individual) structures affect health and well-being. We work on characterizing and quantifying how institutions can exacerbate or address existing health disparities," Norris Turner said.
"A HEED Award recognizes our prioritization of diversity, equity and inclusion in efforts to recruit and retain faculty, staff and students; our curricular and extracurricular programming; our support services; our leadership structure; our approach to human resources procedures; and so many other elements of our college's operations. This award represents a recognition of the value and impact of that work and signals to everyone who comes into contact with our college that we remain deeply committed to these principles." 
Other Ohio State 2023 HEED award recipients include the College of Medicine, College of Nursing, College of Optometry, College of Pharmacy, and College of Veterinary Medicine. Ohio State is the only academic institution in the country to have six colleges honored with the Health Professions HEED award.