How public health students, staff have navigated challenging job landscape
While the coronavirus has changed the job landscape for college students everywhere, COVID-19 has presented an extra challenge for students in public health.
All students seeking a Bachelor of Science in Public Health or Master of Public Health are required to complete 120 hours of professional experience before graduating. Formally known as the undergraduate capstone experience and MPH practicum, the applied coursework is a cornerstone of a student's public health education journey and usually involves interning, conducting research or studying abroad.
So, when the pandemic disrupted the usual options, the college's Office of Academic Programs and Student Services (OAPSS) swiftly adjusted course, finding inventive ways to connect students with opportunities and adapting the terms of what's needed to fulfill the experience.
"Since many organizations are still working remotely this autumn and do not have the capacity to supervise interns, we have had to be very proactive to identify new sites and work with existing sites to explore creative alternatives for students," said Amy Soter, OAPSS career advisor.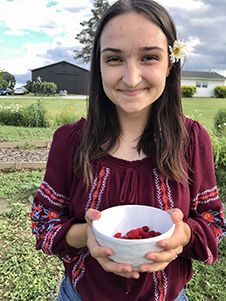 For Maddy Bell, a fourth-year undergraduate student in public health sociology, what was supposed to be a month in Ghana learning about the nation's health care system turned into a month sitting in Ohio applying to jobs with no leads and little luck.
"I had already scheduled my classes banking on doing the capstone in the summer, so I looked pretty hard to find something and I just couldn't get a hold of anyone, couldn't find anything," Bell said.
But with individualized attention and assistance from college staff, Bell was eventually able to secure an internship with the Leukemia & Lymphoma Society, where she'll help develop a program serving Cleveland-area communities disproportionately affected by myeloma. The remote internship lasts through autumn semester.
Despite the abrupt change of plans, Bell said she's excited for the internship, which lines up with her interests in health inequities and health education.
"It's definitely something I can see myself doing after graduating," she said, adding that she credits Soter for personally letting her know about the opportunity and her advisor, Margo Coates, for helping shuffle around her autumn course schedule to make it work.
Austin Knorz, a fourth-year undergraduate student in environmental public health, has also benefited from the OAPPS staff's dedication to meet students' graduation needs. With an original internship offer rescinded, Knorz was in a similar situation as Bell.
Soter persistently notified students of new opportunities and ensured resources were visible and available, said Knorz, who with Soter's help secured a 10-week internship through AmeriCorps working as a farmhand at Franklinton Farms. At the urban farm, which sustains a local food system and educates underserved communities, Knorz helped with tasks like planting, harvesting and irrigating while also engaging with the community.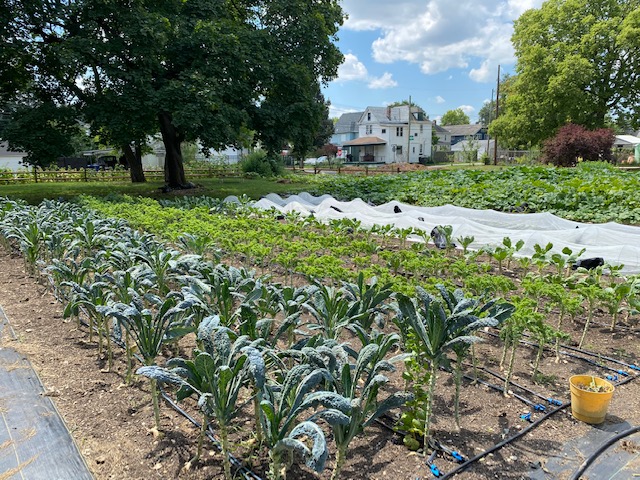 "It was a blessing in disguise that I ended up at the farm because it was a really grounding experience, and I gained a huge appreciation for how food is grown," he said.
For everything that's gone wrong during the pandemic, this is one of the few things that has gone right."
He also gave some advice for his peers and others traversing coronavirus career uncertainties.
"It's cheesy, but every time a door closes, another one opens. Frankly, we may be living with this for a while, but we have to create the world around us that can coexist with it until we're able to find a vaccine or eradicate it," Knorz said. "There are always opportunities, and sometimes you have to step outside your comfort zone a little bit and look at it on a larger scale to see where you can fit into the bigger picture."
For Soter, the extra hours providing customized career guidance has been well worth it.
"Our students have demonstrated marked flexibility and maturity in coping with challenging circumstances, and it is inspiring to see their development," she said, adding that other students have been directly involved in COVID-19 work such as contact tracing. "While it's more challenging to identify professional experiences, students are engaged in unique work that will undoubtedly prepare them for a career in public health."