College now offering fully online Master of Public Health degree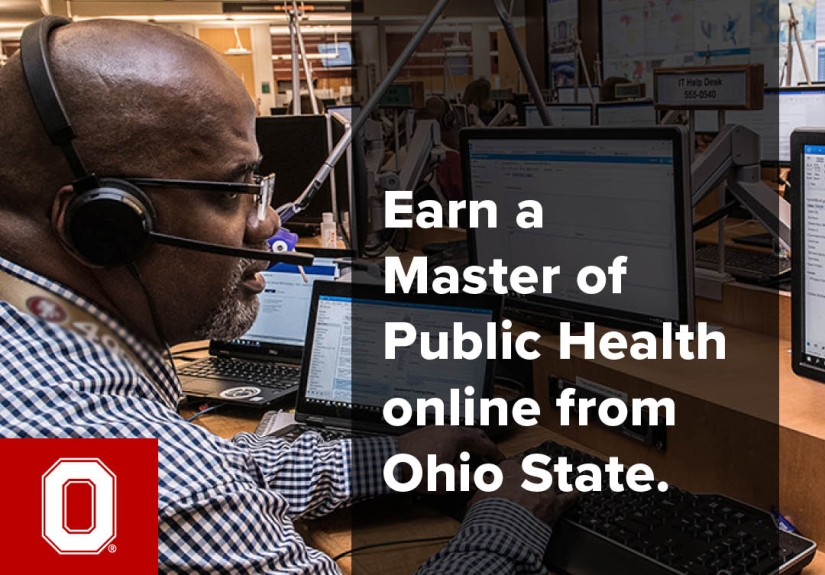 Starting spring 2021, the College of Public Health will offer an 100% online Master of Public Health degree through its MPH Program for Experienced Professionals (MPH-PEP), which was previously offered in a hybrid format.
"We are thrilled to offer Ohio State's first and only fully online Master of Public Health degree," said Andrew Wapner, MPH-PEP director and clinical assistant professor of health services management and policy. "The program's unique curriculum lays a strong and diverse foundation for public health leadership. Graduates have and will continue to go on to create meaningful change in the populations they serve."
The program is designed with a focus on population health leadership and management, providing students with the necessary skills to advance public health, community health and health care. Specialization courses in leadership, organizational operations, decision-making, cost-effectiveness evaluation and project management allow students to dig deeper, while electives allow students to tailor the program's coursework to their interests.
The MPH-PEP consists of a minimum of 42 credits, including a practicum and culminating project for students to apply their knowledge to real-world problems. At a part-time pace, students often complete the program within three years, making it well-suited for working professionals.