Current research includes promoting colorectal cancer screening for adults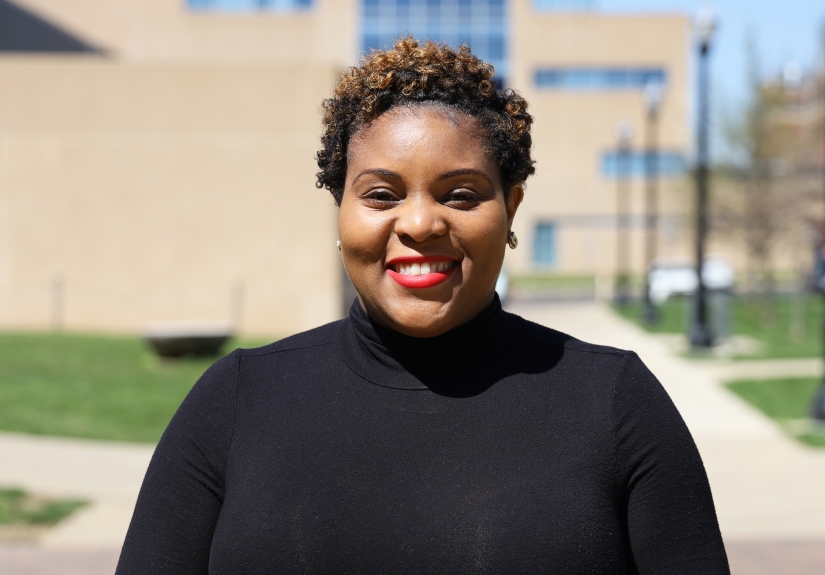 Meet Aldenise Ewing, an assistant professor of epidemiology focused on advancing cancer health equity through prevention and risk reduction for underserved and minority populations.
Ewing shared the moments that make her most proud to be a public health researcher and her advice for students discovering their passions.
What drew you to the field of public health?
I went to Vanderbilt University for undergrad and while I was there, they had just created a major called medicine, health and society. One of the first classes I took…talked about more than just the power of medicine or the power of biology, it really talked more about the social injustices that exist in the field of health care leading to reasons why people are experiencing different health inequities. 
I started to gravitate toward public health at that point and decided to pursue a master's in public health and eventually a PhD in public health.
How did you get involved in cancer research?
Within the field of public health I have been interested in the social determinants and social injustices that exist and influence a person's health and their health outcomes. I initially started out in the field of children's mental health and from that field I worked in consulting at a firm in Atlanta and developed partnerships with the University of South Florida, where I decided to pursue my PhD. While I was there, I had an opportunity to connect with faculty and mentors who worked at Moffitt Cancer Center. From that connection I was able to see that even though my interest in social justice issues and social determinants of health was focused on the area of children's mental health, that those same root causes also related in the field of cancer.
I started to work more in the area of disparities that existed specifically as it related to colorectal cancer and worked more closely with one of the mentors from Moffitt Cancer Center. 
What role does discrimination play in early cancer screening and detection?
For the last nine years I have focused on colorectal cancer screening, specifically promoting screening for adults — initially ages 50 and older and now more recently working with a slightly younger age group of 45 and older.
A lot of the barriers that we started to see in talking with patients and even talking with health care personnel were extended beyond just a patient knowing about colon cancer screening, knowing the age that they needed to start getting screened. It really opened up insight to other barriers such as providers not recommending the screening for certain patients, whether that be because their lack of knowledge about insurance covering it or a provider's presumption that a patient could not afford it. 
Are there any big questions that guide your research?
Most recently I'm interested in how we can leverage technology. I want to know how we can leverage things such as the online medical records system, the online patient portal system which provides communication between patients and providers. How can we really leverage those resources that are already in existence to promote routine screenings and educational information?
What has made you most proud about your work in public health?
I am most proud when I'm able to publish or present work at conferences and to share those products back with community groups who worked with me or partnered with me for the research — to show them that their efforts, their time, their attention did not go unnoticed, and here it is with potential to reach national and international communities and different entities that could help to resolve whatever issue we were working on understanding.
I also take great pride and interest in mentoring and working with students. It's easy to see myself in some of the students I work with. If its them trying to get involved in research studies or if its advice for what to consider next, I take a lot of pride in being able to serve in that role.
Advice for students trying to sort out their passion in public health?
I would advise students to connect with researchers — whether they're faculty or industry professionals who are not only here at Ohio State but at other places, reach out to them to try and meet and talk to them. Ask them a little about their path, but also ask them where they see the field in the next 10 to 15 years. That gives you an idea of different opportunities you might try to get involved with now.