Career development is an ongoing process consisting of four main recurring steps. These steps include knowing yourself, exploring career options, getting focused and taking action. Here in the College of Public Health, we have planned suggested activities to assist and prepare you for developing your career and becoming career-ready. Your career readiness depends on you and the action steps you take.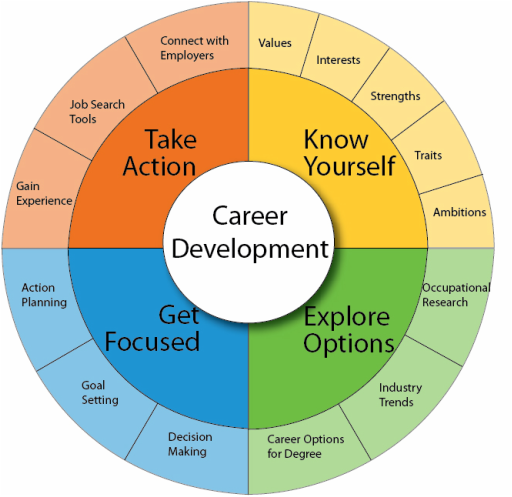 Knowing Yourself (Self- Assessment)
Self-assessment is the first and most important step in the career-planning process. Having the ability to integrate your interests, values, skills and personality into an understanding of work environments tasks and responsibilities will help you determine career options that fit you. As a Buckeye, you have many opportunities to engage in career assessments. Here are a few that we highly encourage you to take advantage of.
Exploring Career Options
After evaluating your skills (things you do well), interests (things you enjoy) and values (what is most important to you), it is time to identify and explore career fields in public health that interest you.
Get Focused
Take Action and Conduct Your Job/Internship Search