2021 Health Professions HEED Award recognizes equity, inclusion efforts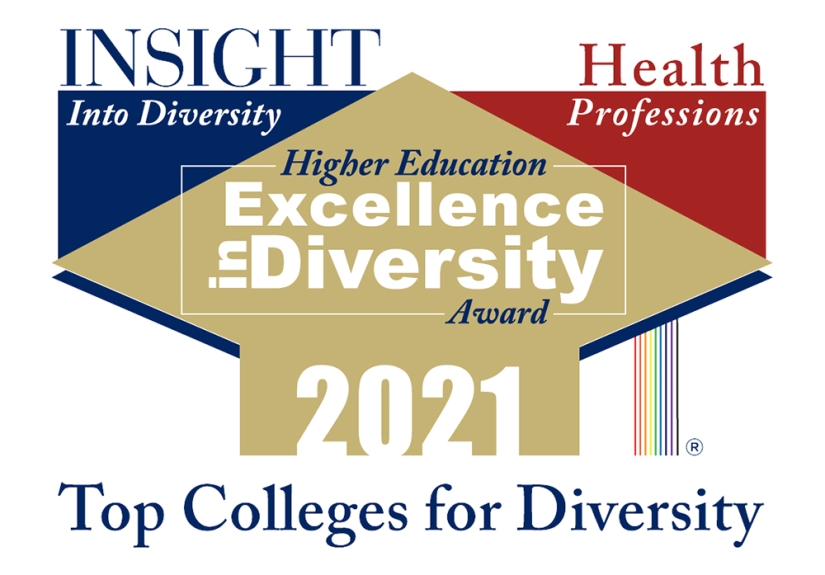 The Ohio State University College of Public Health was honored with a 2021 Health Professions Higher Education Excellence in Diversity (HEED) Award for its commitment to advancing diversity and inclusion through initiatives, programs, student recruitment and retention, and hiring practices. It's the first time the college has received the nationally recognized award.
"This award is especially meaningful as our college seeks new opportunities to apply and augment our commitment to diversity, equity and inclusiveness — from offering scholarships for trailblazing students to recruiting faculty and staff with a wide array of perspectives to leading and supporting work to dismantle systemic racism," said Dean Amy Fairchild.
The Health Professions HEED Award is presented annually to health sciences colleges in the U.S. and Canada that have demonstrated significant efforts toward broadening diversity and inclusion. INSIGHT into Diversity, a diversity-focused higher education publication, selects recipients based on a comprehensive application process.
"We're honored to have the substantive work we've done around infusing greater equity into our curriculum, culture, policies and practices recognized by INSIGHT to Diversity," said Jennifer Beard, assistant dean for strategic initiatives and co-chair of the college's Diversity, Equity and Inclusive Excellence Committee. "To be acknowledged in this way demonstrates that we're on the right path and inspires us to continue to pursue an environment where all of us within the college and Ohio State community — as well as the communities we serve — can thrive."
Some examples of the college's recent diversity efforts include:
Eliminating the GRE requirement for MPH and MHA graduate student applicants and diversifying the college's admissions review committee, as well as working with the university's Graduate School to secure and allocate scholarship funds to underrepresented minorities.
Launch of an alumni mentoring program for first-generation students. Through this program, College of Public Health Alumni Society members mentor first-generation students, providing them with career guidance and supportive professional networks.
The college is also making efforts to advance diverse student and employee recruitment. This academic year, both the graduate and undergraduate student bodies include higher percentages of underrepresented minorities based on race and ethnicity than in the state of Ohio.
"The HEED Award is something that every university and college should aspire to. It indicates your seriousness and commitment to these diversity issues that are prominent in health sciences," said Darryl Hood, professor of environmental health sciences and co-chair of the Diversity, Equity and Inclusive Excellence Committee. "With racism as a public health crisis being the mantra during these times, we're very proud to have this award."
The College of Public Health joins Ohio State's Colleges of Medicine, Nursing, Optometry and Veterinary Medicine as 2021 Health Professions HEED Award recipients. Ohio State is the only academic institution in the country to have five colleges honored with the award.