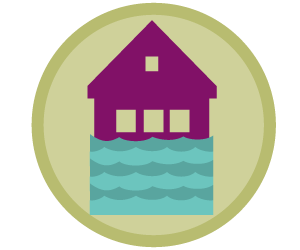 Environmental Health is the science and practice of preventing human injury and illness and promoting well-being by (1) identifying and evaluating sources and hazardous agents; and, (2) limiting exposures to hazardous physical, chemical, and biological agents in air, water, soil, food and other environmental media or settings that may adversely affect human health. (National Environmental Health Association https://www.neha.org/about-neha/definitions-environmental-health)
Learn more about our degree programs
The Division of Environmental Health Sciences at The Ohio State University College of Public Health offers four outstanding degree programs, all with a concentration in environmental health (also known as environmental public health):
Certificates
A graduate academic certificate in Global One Health is also offered and delivered jointly with the College of Veterinary Medicine.
The academic programs and research focus on topics including:
association, causes, molecular mechanisms, hazards, risks and trends of environmentally-related infectious and non-infectious diseases;
sources and/or characteristics of infectious agents, toxic chemicals and toxic radioisotopes, among other factors, affecting humans in many environmental settings;
technologies to better detect, identify, measure, characterize, map and model environmental contaminants and pathways of exposures;
interventional methods to limit environmental contamination, hazardous exposures, and prevent/treat diseases, including pharmaceuticals (including nutraceuticals and vaccines), nutritious and safer foods, "green" (i.e. low toxicity component) materials, antimicrobial materials, recycling/reuse and waste management practices and technologies; and,
inform applicable decision-making, regulations and policies.
Contact us
Cunz Hall
1841 Neil Avenue
Columbus, OH 43210-1240
Phone: (614) 688-4388