College of Public Health Temporary Pass/No Pass (PA/NP) Grade Option for Spring Semester 2020
In conjunction with Ohio State's response to COVID-19, the College of Public Health's advisors are no longer conducting in-person appointments, but there are a variety of options for you, including virtual drop-in office hours. Thank you for your patience as we respond to the current challenges. 
Scheduled advising appointments will continue, and are available by phone or through CarmenZoom.  
Undergraduate students should use OnCourse to schedule an appointment with Margo Coates, Heather Kerr or Amy Soter. Graduate students should reach out directly to the appropriate staff member to schedule an appointment. 
Please be sure to indicate the purpose of the appointment and the best phone number to reach you. Someone will assist you by email or phone. 
Virtual drop-in hours for the rest of the semester 
Undergraduate students:
Margo Coates: Mondays from 10 a.m. - 12 p.m. Zoom ID:& https://osu.zoom.us/j/499964961
Heather Kerr: Tuesdays from 9 – 11 a.m. Zoom ID: https://osu.zoom.us/j/676623456
Amy Soter: Wednesdays from 2 – 4 p.m. Zoom ID: https://osu.zoom.us/j/147098773
Graduate students:
Kynthia Droesch: Fridays starting March 27, 10 a.m. -12 p.m. Zoom ID: https://osu.zoom.us/j/162992477
Dawnne Wise:  Tuesdays and Thursdays from 10 a.m. - 12 p.m. Zoom ID: https://osu.zoom.us/j/9211843062
Mission of the Office of Academic Programs and Student Services 
In support of the mission of the College of Public Health, The Office of Academic Programs and Student Services (OAPSS) in the College of Public Health through passionate, dedicated, and experienced professionals is committed to providing student centered academic advising, recruitment, career services, and success at both the undergraduate and graduate levels.
Academic Advising for Undergraduate Students
Undergraduate students are advised by professional staff in the Office of Academic Programs and Student Services (OAPSS) to facilitate student achievement of academic goals in a timely manner. This is achieved by providing dependable, accurate, friendly, respectful, and professional services to students in the following areas:
major and pre-major requirements
course selection
petitions
Honors
public health career and graduate school opportunities
graduation
Public Health minors
Academic advisors are knowledgeable about other support resources and will refer as necessary. Self-reliance is encouraged by the College of Public Health by helping students make informed and responsible decisions; students are encouraged to be responsible for their own success and progress. (Excerpt from CPH Undergraduate Student Handbook) 
Undergraduate Advising Staff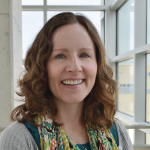 Heather Kerr, MA
BSPH Academic Advisor
kerr [dot] 92
osu [dot] edu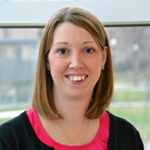 Margo Coates, MEd
Academic Advisor
and Staff Assistant
coates [dot] 92
osu [dot] edu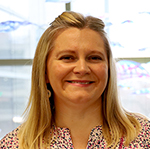 Amy Soter, MA
Career Advisor
and Staff Assistant
soter [dot] 6
osu [dot] edu
Academic Advising for Graduate Students
Graduate students are assigned a faculty advisor at the beginning of their studies. Each graduate student is assigned a faculty advisor based on:
degree program
student's stage within the program
students interests and/or research program
Students in the master's degree programs usually need relatively little assistance early in the curriculum, and are more likely to consult the advisor for professional and career-oriented questions. Students are encouraged to discuss professional decisions, academic problems, or any other matters of interest with their advisors. This should not, however, prevent a student from approaching another member of the faculty when that would be helpful. Students in the MS and PhD programs rely more heavily on their advisors from the outset because the curriculum is more individually tailored. The advisor assignment reflects these differences.
(Excerpt from Section 3 of the CPH Graduate Student Handbook)
To reach a faculty advisor, students should search the College of Public Health Directory.
---
The Office of Academic Programs and Student Services (OAPSS) also works closely with graduate students, but primarily with admissions and recruitment functions as well as graduation and career services. 
Graduate Support Staff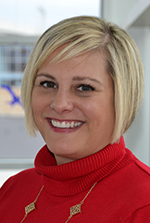 Kynthia Droesch, MSEd
Director, Office of Academic Programs and Student Services
droesch [dot] 4
osu [dot] edu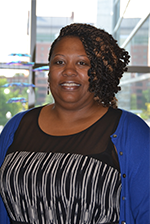 Dawn Williams, MEd
Assistant Director, Office of Academic Programs and Student Services; Coordinator of Practice Education and Career Services
williams [dot] 3388
osu [dot] edu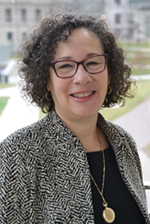 Helene Cweren, M.A., M.P.P.
MHA Student and Career Services Manager
cweren [dot] 1
osu [dot] edu

Dawnne Wise, PhD, MPH
MPH-PEP Student & Program Manager
wise [dot] 13
osu [dot] edu

Shauntae Yankasky, MA
Graduate Admissions and Assessment Coordinator
yankasky [dot] 2
osu [dot] edu

Todd Thobe, MEd
Assistant Director, Marketing, Admissions and Recruitment
thobe [dot] 34
osu [dot] edu

Julia Farkas
Office Associate
farkas [dot] 99
osu [dot] edu