Undergraduate Public Health students can make an appointment with Trisha Ritter or JoJo Beyenes through
OnCourse
or by calling the OAPSS front desk at 614-292-8350. 
Graduate students should call 614-292-8350 to schedule an appointment with an OAPSS staff member.
Mission of the Office of Academic Programs and Student Services 
In support of the mission of the College of Public Health, The Office of Academic Programs and Student Services (OAPSS) in the College of Public Health through passionate, dedicated and experienced professionals is committed to providing student centered academic advising, recruitment, career services and success at both the undergraduate and graduate levels.
Academic Advising for Undergraduate Students
Undergraduate students are advised by professional staff in the Office of Academic Programs and Student Services (OAPSS) to facilitate student achievement of academic goals in a timely manner. This is achieved by providing dependable, accurate, friendly, respectful and professional services to students in the following areas:
Major and pre-major requirements
Course selection
Petitions
Honors
Public health career and graduate school opportunities
Graduation
Public Health minors
Pre-Health Advising
Academic advisors are knowledgeable about other support resources and will refer as necessary. Self-reliance is encouraged by the College of Public Health by helping students make informed and responsible decisions; students are encouraged to be responsible for their own success and progress. One of the main functions of academic advisors is to help students select courses that best suit the student's individual capabilities and educational goals. Students should arrange an appointment with their advisor in advance of registration to discuss their following term's course schedule.  Students are required to meet with their academic advisor at least one time per year (between July 1 and June 30).  Students who do not meet this requirement will have a Registration Lock Hold (preventing registration, adding classes, or moving off a wait list) placed on their Buckeyelink account until they meet with their academic advisor. (Excerpt from CPH Undergraduate Student Handbook)  
Undergraduate Advising Staff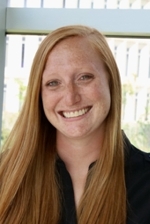 Trisha Ritter, MEd           
BSPH Senior Academic Advisor           
ritter.1533@osu.edu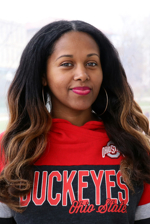 JoJo Beyene, MEd          
BSPH Senior Academic Advisor          
beyene.27@osu.edu
Academic Advising for Graduate Students
Graduate students are assigned a faculty advisor at the beginning of their studies. Each graduate student is assigned a faculty advisor based on:
Degree program
Student's stage within the program
Students interests and/or research program
Students in the master's degree programs usually need relatively little assistance early in the curriculum, and are more likely to consult the advisor for professional and career-oriented questions. Students are encouraged to discuss professional decisions, academic problems, or any other matters of interest with their advisors. This should not, however, prevent a student from approaching another member of the faculty when that would be helpful. Students in the MS and PhD programs rely more heavily on their advisors from the outset because the curriculum is more individually tailored. The advisor assignment reflects these differences.           
(Excerpt from Section 3 of the CPH Graduate Student Handbook)
To reach a faculty advisor, students should search the College of Public Health Directory.
---
The Office of Academic Programs and Student Services (OAPSS) also works closely with graduate students, but primarily with admissions and recruitment functions as well as graduation and career services. 
Additional Student Services Staff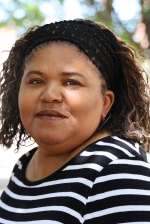 Dawnne Wise, PhD, MPH   
MPH-PEP Program Manager   
wise.13@osu.edu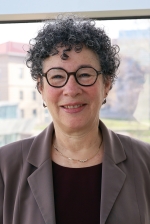 Helene Cweren, MA, MPP   
MHA Student and Career Services Manager   
cweren.1@osu.edu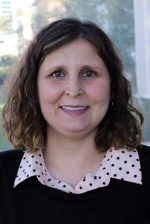 Julia Farkas   
Office Associate   
farkas.99@osu.edu