Murphy's interest in clean drinking water drives her focus on environmental health science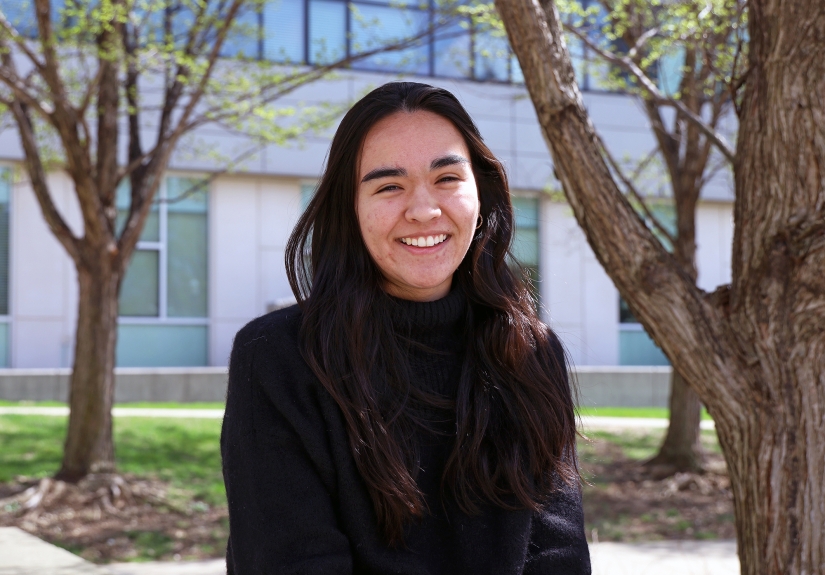 Meet Alicia Murphy, a Master of Public Health in Environmental Health Sciences student who wants to apply her research skills and knowledge to a career focused on improving drinking water regulations. 
What drew you to the field of environmental health sciences?
Growing up, I knew that I wanted a career where I could help people. For the longest time, the only way I thought this was possible was to become a doctor. I was afraid of blood and needles, however, so that would be a challenge. 
When I was in middle school, I had the opportunity to volunteer and support a medical mission for AMOS Health & Hope, an organization that works in Nicaragua to improve the health conditions in communities and purchase water filtration devices. Through this experience I saw how much a person's health could be impacted by their environment. This inspired me to study environmental science in college and eventually pursue a career in environmental health science.
How did your post-undergraduate work experience guide your decision to pursue a graduate degree?
After graduating from Dickinson College in Pennsylvania, I worked in environmental health consulting at ICF in Durham, North Carolina, and had the opportunity to work on a variety of projects for the U.S. Environmental Protection Agency and assisted with the publication of national toxicology program reports. I really enjoyed my job, but I quickly realized how much I still didn't know, and it limited how effective I could be. I knew that to be more and do more, I needed to continue my education. My colleagues really encouraged me to return to school and one even pursued her MPH here at CPH.
What has been the most impactful part of your time at the College of Public Health?
I'm still in my first year of the program, but I think the most impactful experience has been joining a research lab. I am a member of Associate Professor Mark Weir's Engineering Better Decision Lab and am working on understanding the impacts of per-and polyfluoroalkyl substances (PFAS) in our drinking water. I love being able to apply what I'm learning in the classroom to my research.
What are your goals for the future?
My goal is to work for the EPA's Office of Water. I want to apply the research skills and knowledge that I gain from this program and continue digging through the literature on different contaminants in our water so that I can work to update drinking water regulations. I would like to eventually transition to nonprofit work with an organization such as Water Mission that works to increase global access to clean water.
You're a member of the Ohio State Professional Student Orchestra. What do you enjoy most being part of that group?
I've been playing the violin since I was in kindergarten, and I knew that I wanted to continue playing while I was here at Ohio State. I love that I get to be a part of a group that is passionate about making music and making music fun! It's also provided me with the opportunity to meet other health professionals outside of the MPH program.
What do you hope for the future of public health?
My hope is that the field of public health continues to grow and becomes more mainstream. Our environment shapes our health, and I hope that our work in this field helps more people to realize that.