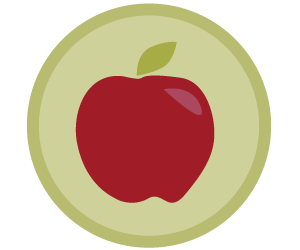 The goal of Health Behavior and Health Promotion is to enable people to increase control over and improve their health.
The field of health promotion seeks to develop the capacity of communities, organizations, and individuals to establish conditions in which people can be healthy. Practitioners work with organizations in the development of programs, policies, and environments that enable health.
Students admitted to the Master of Public Health (MPH) degree program are assigned a faculty advisor who will provide guidance throughout the program.
I have really enjoyed my time in the MPH program at Ohio State because of the hands-on opportunities in the field of public health. My summer was spent completing two practicum opportunities in my home state of Michigan where I was able to explore and practice the skills I learned during the first year of the MPH program.

--Erin Madden, MPH '16
What's Your Passion?
Program of Study
The MPH-Health Behavior and Health Promotion curriculum consists of a minimum of 45 credits organized into five curricular domains:
Core courses in areas of knowledge basic to public health (15 credits)
Courses required for a specialization in Health Behavior and Health Promotion (16 credits)
Approved track coursework** (8 credits)
Practicum (2 credits minimum)
Culminating project and Culminating Project Seminar (4 credits)
**Division faculty have identified clusters of approved electives, called "tracks". Students select courses within an approved track, for a total of 8 credits. Details about the tracks and included courses are provided in the MPH curriculum guide for HBHP.
For detailed additional information about specific requirements, students are directed to the College of Public Health (CPH) Graduate Student Handbook and to the Ohio State University Graduate School Handbook.
Recommended Preparation
Applicants should complete academic programs that allow them to develop good analytical and communication skills. Students are admitted from a wide variety of majors. Ideally, the applicant's record includes demonstrated excellence in the social and/or health sciences as well as coursework in quantitative methods. Applicants should also have work and/or volunteer experience that contributes to their career interest in health behavior and health promotion.
Typically, successful MPH applicants should demonstrate a record of good grades (GPA ≥ 3.2), successful completion of both an undergraduate statistics course and a social and behavorial health course, good recommendations and a strong personal statement. Successful PhD applicants would normally have an undergraduate GPA greater than a 3.4 on a 4-point scale, GRE quantitative and verbal scores above the 60th percentile and analytical writing score above 4.0, strong recommendations with people familiar with your academic potential, and a match with faculty research interests.
In general, HBHP requires the GRE for PhD applicants. The program will waive the GRE for students with a prior doctoral degree (MD, PhD). We accept alternate tests such as the MCAT and LSAT only for students who are applying to combined degree programs (MD/MPH and JD/MPH) and who have already been admitted to the other program (i.e. you are already in medical or law school). We will accept GRE scores older than 5 years (assuming the student has the appropriate documentation of the test scores) only for applicants who already have master's degrees; however, please note that if you wish to be considered for a fellowship, a recent GRE is essential for PhD applicants.
For information regarding application materials, test scores and codes, and decision timelines see our frequently asked questions page.