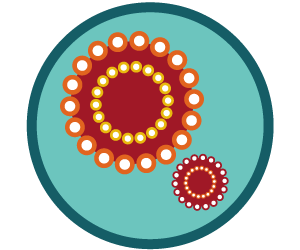 All PhD students in epidemiology are expected to enter the program with a master's or equivalent in Epidemiology.
Epidemiology is the science that quantifies the relationship of exposure to disease development in humans and offers the possibility of altering that risk through intervention. Epidemiologic research has often provided the basis for significant public health decisions, such as those involving use of tobacco, well before individual disease mechanisms were understood.
Our faculty and students are involved in observational studies, particularly etiological investigations designed to identify causes of disease, and in intervention studies designed to reduce the risk of disease. We have added new courses in field epidemiology, psychiatric epidemiology, epidemiology of injury, epidemiology of tuberculosis, molecular epidemiology, reproductive and perinatal epidemiology, epidemiology of obesity and nutritional epidemiology. Epidemiology and biostatistics are the cornerstones of public health and certainly that is true at The Ohio State University.
We have active research programs in:
Cancer epidemiology
Epidemiologic methods
Nutritional epidemiology
Reproductive and perinatal epidemiology
Infectious disease epidemiology
Injury epidemiology
Tobacco control
Students admitted to the PhD degree program are assigned faculty advisors who will provide guidance throughout the program. 
Program of Study
The PhD-Epidemiology curriculum requires a minimum of 60 semester credits beyond a master's degree for a total of 90 credits. A maximum of 30 semester credits of master's degree work may be applied to PhD requirements if approved by the advisor. Requirements include:
Major field (32 credits)
Research methods (30 credits)
Minor field (15 credits)
Dissertation (15 credits)
For detailed additional information about specific requirements, students are directed to the College of Public Health (CPH) Graduate Student Handbook and to The Ohio State University Graduate School Handbook.
Recommended Preparation
Strong undergraduate education in science and math is recommended. Admission decisions are made largely on GPA, GRE scores, recommendations, personal statements, and experience. Minimum GPA is generally 3.0 and minimum GRE (verbal, quantitative, and analytical writing score) should be at the 50th percentile or higher. The personal statement is examined for writing ability, motivation for the degree, and for goodness of fit with the interests of the faculty. The stronger the application is with respect to these elements, the more likely the student will be admitted. Applicants applying to the doctoral program must have earned a master's degree in epidemiology or a related field.
For information regarding application materials, test scores and codes, and decision timelines see our frequently asked questions page.