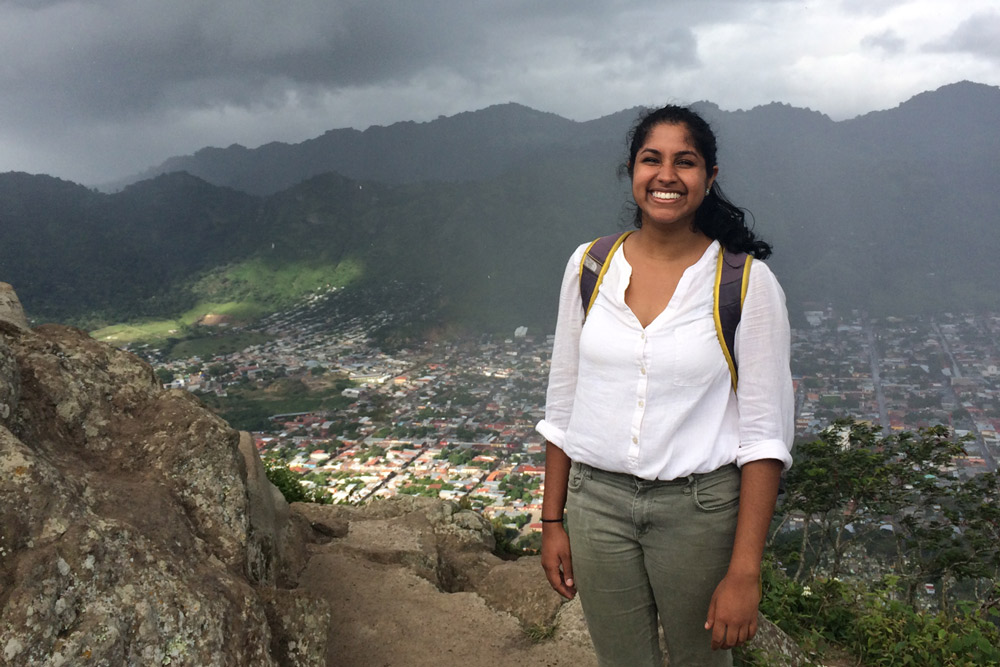 This specialization is for students who have an interest in both the environment and health, how environments impact health and a desire to find solutions to the challenges of environmental effects on the health of communities. The curriculum provides students with an interdisciplinary education in public health and environmental science.
Under the Bachelor of Science in Public Health (BSPH) degree, environmental health science is strategically blended with courses from the earth sciences in the College of Arts and Sciences to form a relatively unique interdisciplinary undergraduate specialization in Environmental Public Health. This program will provide a broad pre-professional foundation covering basic and applied science and math relative to sources of contaminants from and fate in air, water, soil, and food and the related aspects of human exposure and impact. Environmental Public Health Specialization Competencies
I was able to gain confidence in myself and see limitless possibilities for my future, whether in infectious disease epidemiology or medicine.
Career Opportunities
Though many students go straight on to a graduate program in public health (e.g. epidemiology), other graduate degree applied science programs (e.g. microbiology) or clinical doctorates (e.g. medical school, veterinary medicine), entry-level jobs for BSPH graduates are available. Some options include working as an Environmental Health Specialist for local/state/federal government agencies, industry, or consulting firms domestically or internationally. Options could include:
Prevent food and waterborne outbreaks as an environmental health specialist
Keeping communities healthy as a drinking and groundwater specialist

Clean up toxic sites as a hazardous-waste management specialist

Help manage health and safety programs for environmental protection organizations as an environmental health and safety program assistant

Analyze data (soil, air, water) to identify and prevent sources of hazardous waste and pollution as an environmental analyst

Some take advantage of government programs to gain more experience such as serving in the Peace Corps or AmeriCorps, or participating in a CDC training fellowship.
Some academic programs at Ohio State are designed to prepare students to sit for applicable licensure or certification in Ohio. Some students in the BSPH-EPH program pursue licensure or certification to become a Registered Sanitarian. Students choosing to pursue this licensure or certification in a state other than Ohio should review the state educational requirements for licensure and certification and state licensing board contact information at go.osu.edu/onground.