Autumn 2019 Career Events
September
 Quantitative and Data Career Expo (September 3)- 3:00pm-6:00pm- Pomerane Hall-IZ-320
The Quantitative & Data Career Expo is a brand new event that will be held during Autumn Semester.  The event is open to all current Ohio State Students and recent graduates and provides an opportunity for students to network with employers and learn about internship and career opportunities. 
Mastering the Application Process on USAJOBS.gov (September 5)- 5:30pm-7:00pm- Page Hall
Students should bring a laptop.
JC Penney Suit Up -Coordinated by Arts & Sciences- (September 8)-6:30pm-9:30pm- JC Penny Polaris Mall, 1450 Polaris Pkwy, Columbus, Ohio 43240
Students will receive 

30% off already sale priced and marked down items. Almost all items will already be marked down or on sale and this is an additional 30% off those prices - your total savings ARE OFTEN 60% OR MORE OFF! How to receive the discount: Students, faculty, alumni, and staff who present a valid BuckID will be given a special discount card when they check in. You must present this card at check out to receive the discount. The card is one time use only, so collect all your merchandise, and then check out once.

Student Life Career Closet (September 9, 2019)- 10:00am-6:00pm- Ohio Union Cartoon Room


Interviews and career fairs can be tricky, especially when you don't have the right attire to dress to impress. Don't have the budget to purchase an outfit for an upcoming interview? Stop by the Student Life Career Closet event, we will have gently used clothing, shoes and accessories – everything you need to make a lasting impression, at no cost to you! Dressing rooms and mirrors will be available for your convenience. This event is free and open to all students. Registration is not required.

Graduate and Professional School Expo (September 10) -12:30pm-4:30pm- Ohio Union: Archie M. Griffin Grand Ballroom and Performance Hall
The Expo hosts Graduate Schools from across the country and allows you to explore your options, gather information, and make connections with admission officers. The Expo also gives you access to Grad School experts, who can provide invaluable tips and advice about the Graduate School admission process. Pre-registration and professional dress is not required. 


Leveraging Handshake (September 11)- 4:30pm-6:00pm- Ohio Union Staters, Inc Founders Room


Learn how to make the most out of Handshake to find a part time job, internship, or full time job. Learn about the tools you can use to research potential employers and to find out what other people in your major have done.

The Ohio State University Career and Internship Fair (September 17th-18th)- 12:00pm-4:00pm - Ohio Union
Join us for the university -wide career fair connecting students across all majors, graduate programs and degree levels with employers seeking to recruit for career employment, internships and co-ops. Photo Booth Head shots open 

Open during the Career Fair - Ohio Union: Great Hall Art Gallery - Tuesday, September 17 through Wednesday, September 18, 2019

Don't miss this FREE opportunity to have a professional photo taken to use in your social media profiles. Open to all students. Registration is not required.

Fall Food, Agricultural and Environmental Sciences Career Expo (September 26)- 2:00pm-5:00pm- Fawcett Center (2400 Olentangy River Rd)
This career expo is for those interested in a variety of industries related to the College of Food, Agricultural, and Environmental Sciences.  This event is open to any Ohio State student as well as any alumni from Ohio State.
Practicum Orientation Virtual Carmen Chat (November 7)-6:00pm-7:30pm***Rescheduled from September 26th***
First year MPH students will learn about practicum requirements, how and when to begin exploring practicum opportunities as well as have the opportunity to get their questions answered  from second year MPH students that have completed their practicum via Carmen Chat.  This session will be virtual via Carmen Chat. RSVP on Handshake.  Prior to this event students will be required to review a powerpoint presentation and complete a quiz.  
October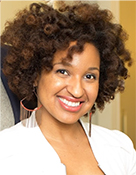 Coffee and Connections w/Alum (October 3)- 6:00-7:30pm- Cunz Hall 255 (Dean's Conference Room)

Hear from College of Public Health Alum Vedette Gavin (MPH-PEP 2009). Vadette is the Principal and Founder of Verge Partners, a consulting firm that cultivates research, strategy and leadership to realize health equity in the 21st century. Researcher, entrepreneur, policy strategist, and organizer, she has worked to advance health equity through various public health positions including:  Director of Research and Partnerships at Conservation Law Foundation, Fellow at Halcyon Incubator, Co Founder of New Majority Community Labs, and National Program Chair of the Black Women's Health Imperative. Vadette will discuss her career path and share with students key skills and qualities needed in today's Public Health Workforce. RSVP on Handshake.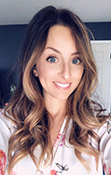 Coffee and Connections w/Alum (October 15)-1:00pm-2:00pm- Cunz Hall 255 (Dean's Conference Room) 

Hear from College of Public Health Alum Ellen Beebe (MPH-EHS 2010).  Ellen is currently the Senior Clinical Site Monitor at Bristol-Myers Squibb. Ellen will discuss her career path and share with students key skills and qualities needed in today's Public Health workforce.  RSVP on Handshake
MPH Practicum Orientation Student Presentation and Q & A Panel (October 17)-6:00pm-7:30pm- Cunz Hall 160

First year MPH students will learn about practicum requirements, how and when to begin exploring practicum opportunities as well hear presentations from second year MPH students that have completed their practicum, a preceptor and a Faculty Member. RSVP on Handshake